High-Fidelity Medical Imagers Advance Telehealth Exams
By MedImaging International staff writers
Posted on 28 Apr 2021
A new digital imaging camera kit provides superior full motion video and intelligent capture in an affordable design.
The GlobalMed (Scottsdale, AZ, USA) TotalExam Lite solution includes two high resolution digital cameras, a general exam and otoscope, both utilizing the same artifact-free imaging technology and optimized illumination to augment dermatology, ENT, and wound care exams. The kit includes all necessary accessories, such as four mm and 3.2 mm speculas, to cover ¬¬a patient population ranging from children to adults. In addition, two dermatology hoods are provided to stabilize images, utilizing patented dual-polarizing technology to eliminate glare.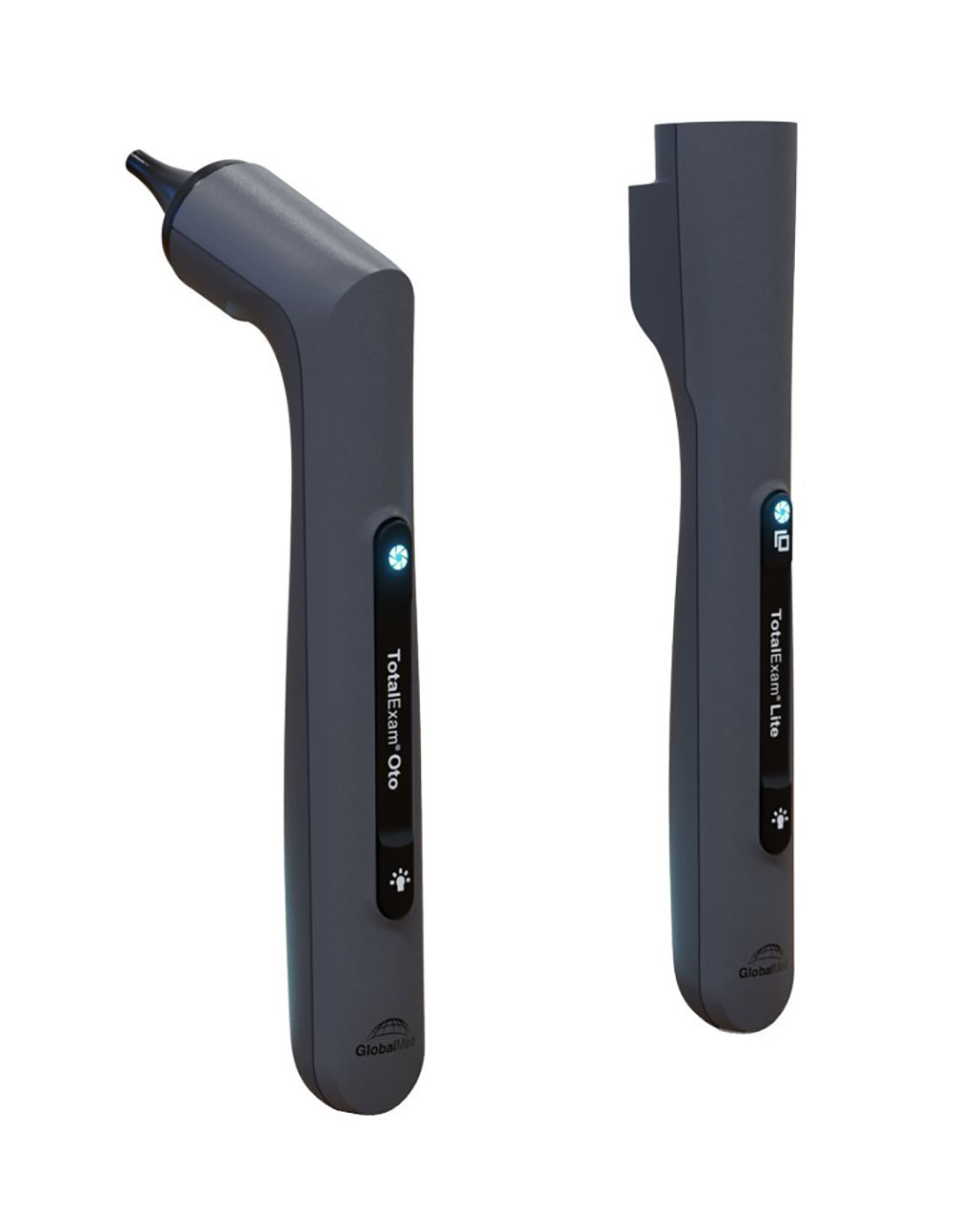 Features include a high resolution sensor for precise imaging; an extended field of view the eliminates the need for multiple exam images; superior operation in low lighting areas, with variable illumination levels; optimized color for truer images; advanced auto-focus and intelligent frame capture for clearer images; an integrated tongue depressor holder; and a USB safety lock, ergonomic grip, and easy to clean surfaces. Both the exam camera and otoscope are optimized for use with the company's eNcounter Virtual Health Platform and its USB plug-and-play capability.
"We're excited to offer healthcare providers a superior imaging suite without the high price tag," said Joel Barthelemy, founder and CEO of GlobalMed. "We continue to develop state-of-the-art solutions that enable advanced virtual care delivery. The TotalExam Lite was designed with clinicians in mind using our demonstrated knowledge of digital imaging and device manufacturing."
Related Links:

GlobalMed
Latest General/Advanced Imaging News
Other channels