12MP Display Enhances Multi-Modality Workflow
By MedImaging International staff writers
Posted on 25 Feb 2021
A new megapixel monitor streamlines mammography, tomosynthesis, and picture archiving and communication systems (PACS) imaging display solutions.
The Double Black Imaging (DBI; Westminster, CO, USA) Gemini 12MP 31" monitor is a color LED backlit LCD with exceptionally high brightness (600-1080 cd/m
2
) and high contrast (1500:1) ratios. Features include multi-resolution mode (12MP/6MP), focus view mode, light box mode, and pathology mode. Built-in auto-calibration technology via integrated front sensors allows automatic DICOM 3.14 standard calibration, while backlight sensors and ambient light sensors help maintain stability and accuracy over time.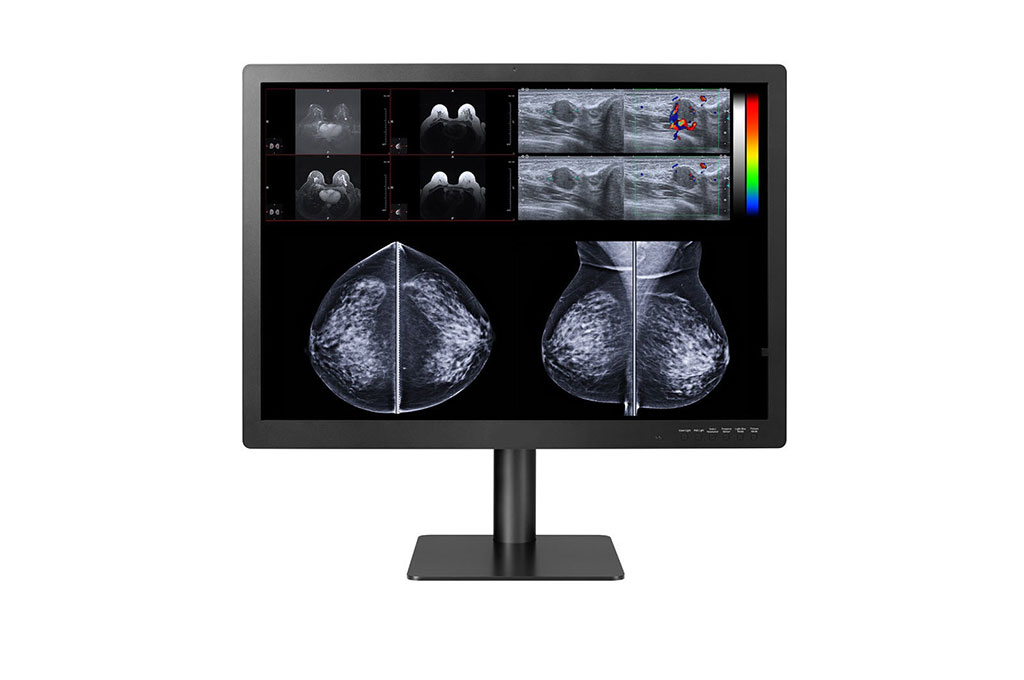 In addition, the Gemini 12MP eliminates the gap between screens in multi-head display configurations, which allows the eye to seamlessly glide between images uninterrupted, while increasing productivity and user efficiency. A 178° viewing angle and 3:2 aspect ratio facilitate use in both high-volume reading rooms and home reading stations. The display is bundled with DBI's CFS Client and fleet web manager calibration software suite for conformance testing, report generation, and non-conformance alerts via the web.
"The Gemini 12MP is provides a unique multi-modality display solution when paired with Double Black Imaging's knowledge, service, and comprehensive calibration software solution," said Tara Neill, director of sales and marketing at DBI. "Imaging professionals and top healthcare enterprises put their trust in Double Black Imaging every day to deliver the highest performance display solutions with the versatility to meet the rigorous demands of today's imaging landscape."
Related Links:

Double Black Imaging
Latest General/Advanced Imaging News
Other channels