Cloud-Based Diagnostic Viewer Streamlines Image Management
By MedImaging International staff writers
Posted on 24 Nov 2020
A novel viewer enables diagnostic images and supplemental photos and videos to be managed using configurable workflow rules and integrated reporting.
The Ambra Health (New York, NY, USA) ProViewer, used in conjunction with the company's cloud-based picture archiving and communication system (PACS), provides easy sharing of images, mobile access from anywhere for quick reads, and full diagnostic teleradiology capabilities with only a web browser. Users can effortlessly view images and videos, scroll through a series, and utilize radiology tools such as zooming, pinching, and rotating, all from the palm of their hand. Other features of Ambra ProViewer include: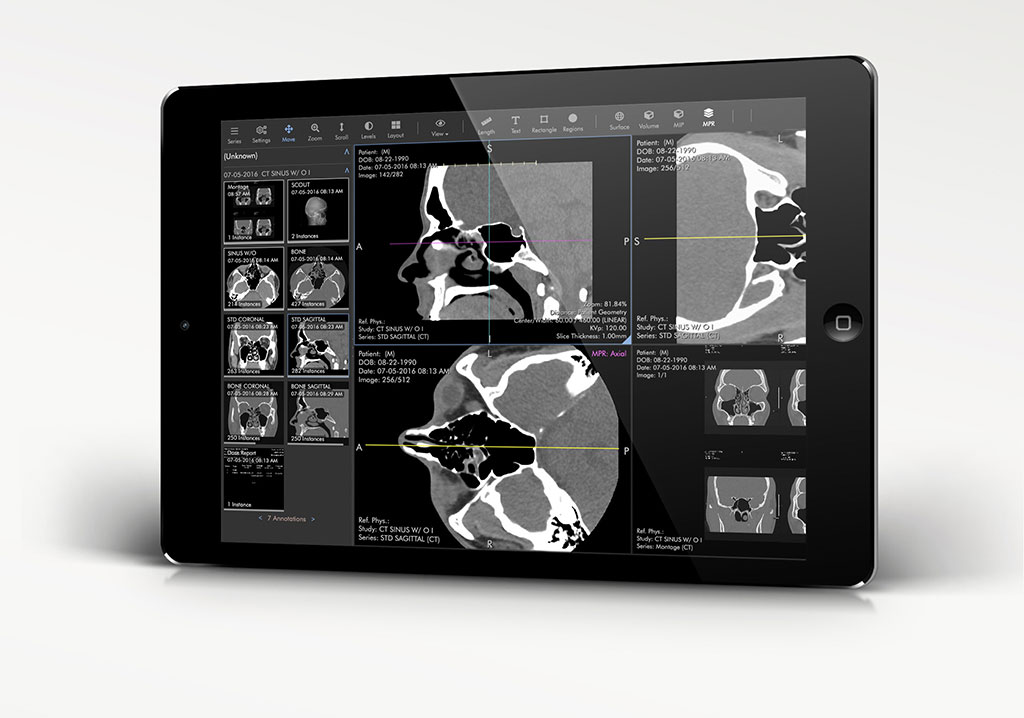 An easy to deploy and highly customizable viewing experience with programmable keyboard shortcuts and an intuitive interface that can be instantly deployed as a personalized diagnostic reader for an individual physician, or as a universal viewer across the enterprise.
Advanced visualization and analysis toolsets designed for research, orthopedics, oncology, and more. Robust visualization features including multi-planar reconstruction, surface and volume rendering, and anatomical reordering, among others.
Using Ambra Suite, physicians can power all their image management needs, including CD uploads, image exchange and storage, and image-enabling patient portals, physician portals, second opinion workflows, trauma transfer, telestroke, and clinical trials.
Support by all major web browsers, with no downloads required, as well as on mobile devices with the Ambra App for iOS and Android.
"Medical imaging innovation is in our DNA, and we are thrilled to make this available at a moment when digital image management has never been more important or in demand," said Chantel Hopper, vice president of customer success at Ambra Health. "ProViewer joins Ambra Health's revamped suite of imaging tools and enables advanced anytime, anywhere access to medical imaging."
Related Links:

Ambra Health
Other channels