360º Capsule Camera Facilitates Remote Endoscopy
By MedImaging International staff writers
Posted on 28 Oct 2020
An ingestible small bowel capsule endoscope expands the availability of remote digital pathology during the COVID-19 pandemic.
The CapsoVision (Saratoga, CA, USA) CapsoCam Plus capsule endoscope holds four laterally oriented cameras that provide a full 360° panoramic image of small bowel mucosa. Unlike camera systems that require a receiver, CapsoCam Plus holds a large-capacity onboard storage system that eliminates the need for external equipment, allowing patients to go to their home and return to their normal activities while the exam data is captured, and also eliminate risks associated with radio frequency (RF) signals.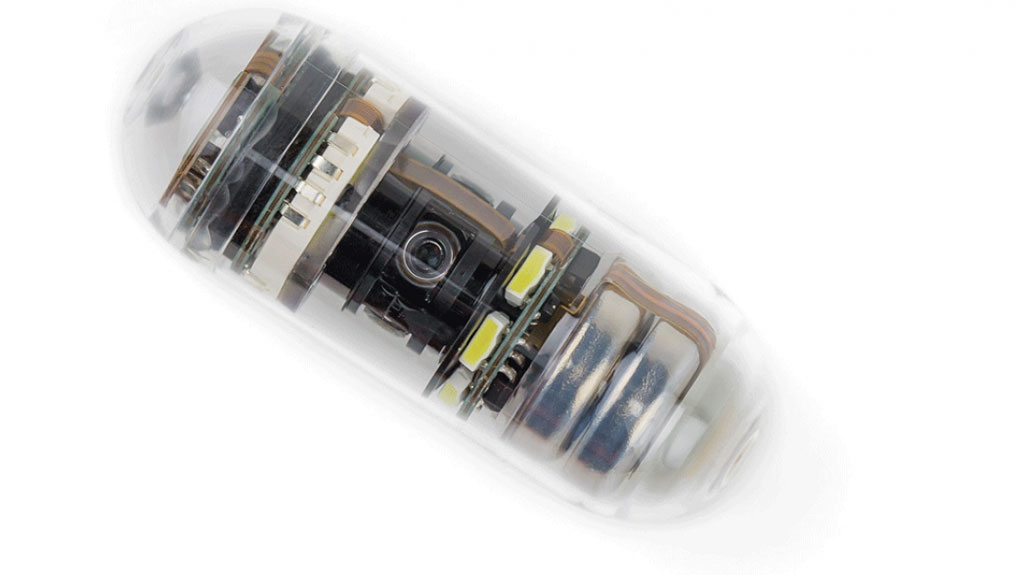 Once the capsule is expelled from the digestive system and retrieved using a specialized tool, the patient places it immediately into a transport vial and ships it via a prepaid return envelope to the CapsoCloud Download Center, where data is uploaded to a cloud-based exam management system that allows the physician to log on to a secure, HIPAA-compliant portal to access, download, and review patient data. Physicians can also use the same web portal to facilitate data transfer to a host of designated external endoscopy reading services.
"The ability to perform any test remotely minimizes the exposure of patients and physicians, which has become especially important during the COVID-19 pandemic," said gastroenterologist Javier Parra, MD, of Gastro Health (Miami, FL, USA). "Patients can be seen during a telemedicine appointment scheduled at their convenience and in the comfort of their own home, yet still have access to an important cutting-edge diagnostic procedure. In some instances, such as for patients with intermittent bleeding episodes, the timing of testing can be improved, which increases the yield of the test."
"Even under normal conditions, many patients are uncomfortable with or unable to come to the office for endoscopic or capsule endoscopy procedures," said gastroenterologist Ian Storch, DO, of St. Francis Hospital (Hyde Park, NY, USA). "The FDA's recent special enforcement policy to allow for remote tele ingestions, in response to the COVID-19 pandemic, provides gastroenterologists access to a technology that eliminates the need for patients to make multiple trips to the office, which is especially important for elderly patients and those with comorbidities."
Related Links:

CapsoVision
Other channels