CT-Guided Therapy Platform Optimizes Clinical Performance
By MedImaging International staff writers
Posted on 14 Sep 2020
A next-generation therapy platform helps optimize clinical and operational lab performance and expands the role of image-guided interventions.
The updated Royal Philips (Philips; Amsterdam, The Netherlands) Azurion image guided therapy (IGT) system integrates control of imaging, physiology, hemodynamic, and informatics applications, as well as fully automatic, intuitive, position control of the gantry and table, including a wide range of stored parameters. This allows control of all compatible applications from a single touch screen interface, eliminating the need for clinicians to leave the sterile field and step into an adjacent control room, as well as supporting faster and better informed decision making.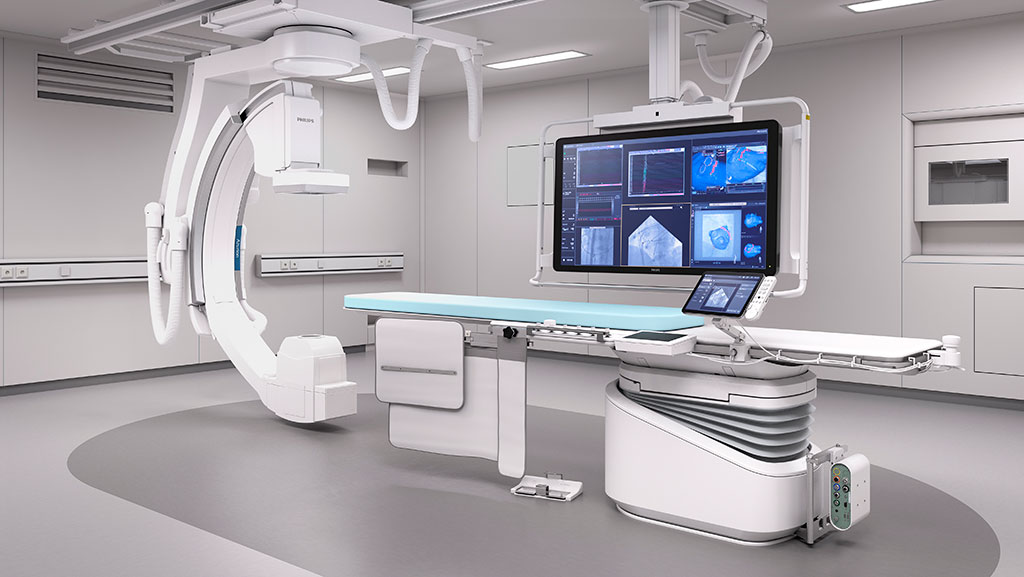 New features include SmartCT, which guides users through image acquisition and aids them review and interact with acquired CT-like images on the tableside touch screen module, using 3D visualization and measurement tools. The tools have been designed to support procedures in a range of clinical domains, including neurology, oncology, and cardiovascular procedures. Another innovation is IntraSight, a suite of clinically proven instantaneous wave-free ratio (iFR), fractional flow reserve (FFR), intravascular ultrasound (IVUS), and co-registration modalities.
"Our aim as an innovation company and global market leader in image-guided therapy is to push the boundaries and set new industry standards for delivering an outstanding experience for clinicians, helping them to deliver superior care to every patient," said Ronald Tabaksblat, general manager of IGT systems at Philips. "This next-generation Azurion makes routine cardiovascular procedures more efficient and supports the development of new minimally-invasive techniques to treat complex diseases such as stroke, lung cancer, and spine disorders."
The new Azurion platform also includes advanced cybersecurity features, new high-definition image display capabilities, and advanced remote and proactive services. The platform is available in three versions, the Azurion 3, Azurion 5, and Azurion 7.
Other channels