Cutting-Edge Medical Displays Feature Advanced Software Package
By MedImaging International staff writers
Posted on 25 May 2020
Two new radiology-focused medical-grade displays from LG Electronics (LGE; Seoul, South Korea) are new available with a comprehensive bundled calibration software package provided by Double Black Imaging (DBI; Westminster, CO, USA).
The 27-inch 8MP Clinical Review monitor (LG model 27HJ713C-B) and the 32-inch 8MP Diagnostic monitor (LG model 32HL512D-B) are 16:9 aspect ratio displays that feature an ultrathin, almost bezel-less design, flicker safe technology to reduce eye strain, and brightness stabilization to ensure image consistency over time. Picture-By-Picture mode (showing two 4-megapixel screens) or single screen mode compatible with picture archiving and communication systems (PACS) software applications are integrated, and both can be used in either landscape or portrait orientation via the included adjustable base.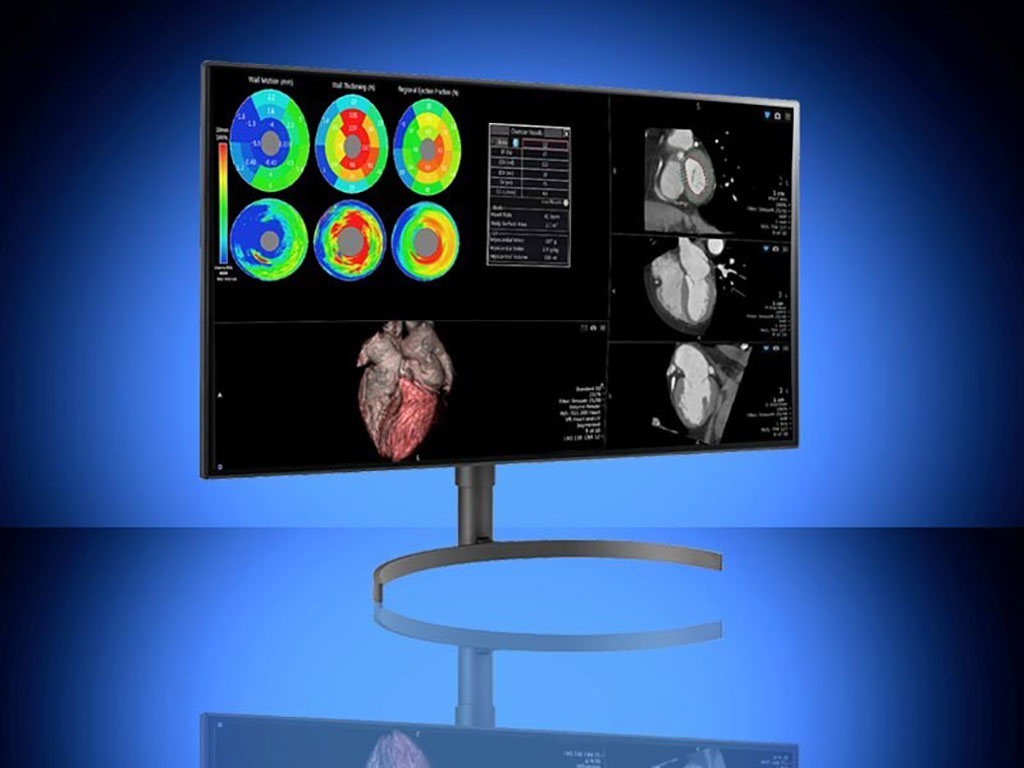 The displays are bundled with the DBI Calibration Feedback System (CFS) software suite and the Attachable Front Sensor (AFS) calibration sensor for automatic digital imaging and communications in medicine (DICOM) calibration, conformance testing, report generation, and non-conformance alerts via the web. In addition, the CFS Productivity toolkit consists of several utilities designed to improve user workflow, enhance visual clarity, and reduce distraction, ultimately diminishing visual strain.
"The LG monitors … provide a unique radiology display workflow solution when paired with Double Black Imaging's knowledge, service, and comprehensive calibration software solution," said Joe Lloyd, CEO of DBI. "DBI strives every day to create and provide cutting-edge solutions for medical practitioners. When bundled with these LG displays, our software package delivers superior software/ hardware solutions that enable the growth of teleradiology and provide healthcare professionals with ultra-clear, accurate images."
"Our alliance with DBI reflects LG's commitment to developing display technologies that benefit various healthcare sectors. The new bundled solutions from DBI deliver simple, clear images for critical radiology care," said Stephen Hu, head of medical monitors at LG Business Solutions USA. "These solutions help doctors provide a better response to the growing need for remote teleradiology services."
Medical-grade displays have higher luminance, display an wider range of shades of gray, are brighter, and offer extended warranties, compared to consumer grade displays. They also incorporate electronic circuit boards with durable components and features that are important to image quality, such as the ability to calibrate to the DICOM curve and uniformity correction. As a result, the return on investment (ROI) with medical-grade flat panel displays is usually greater than consumer grade displays, because the average product's life span is four times longer.
Other channels