CT Analysis Algorithms Highly Accurate in COVID-19 Detection
By MedImaging International staff writers
Posted on 12 May 2020
A novel artificial intelligence (AI) algorithm supports chest computed tomography (CT) imaging for COVID-19 patients.
The RADLogics (Tel Aviv, Israel) algorithms apply machine learning image analysis and interpretation to automatically detect, quantify, and track COVID-19 via non-contrast thoracic CT exams. The AI-based image analysis outputs a suggested "corona score" in order to measure progression of a patients' disease. For time analysis, the algorithm measures smaller opacities and visualizes larger opacities in a slice-based heat map or in a three dimensional (3D) volume display. The algorithms are easily integrated in both in-house and via a workflow platform that uses Amazon Web Services (AWS) to process up to one million CT studies per day.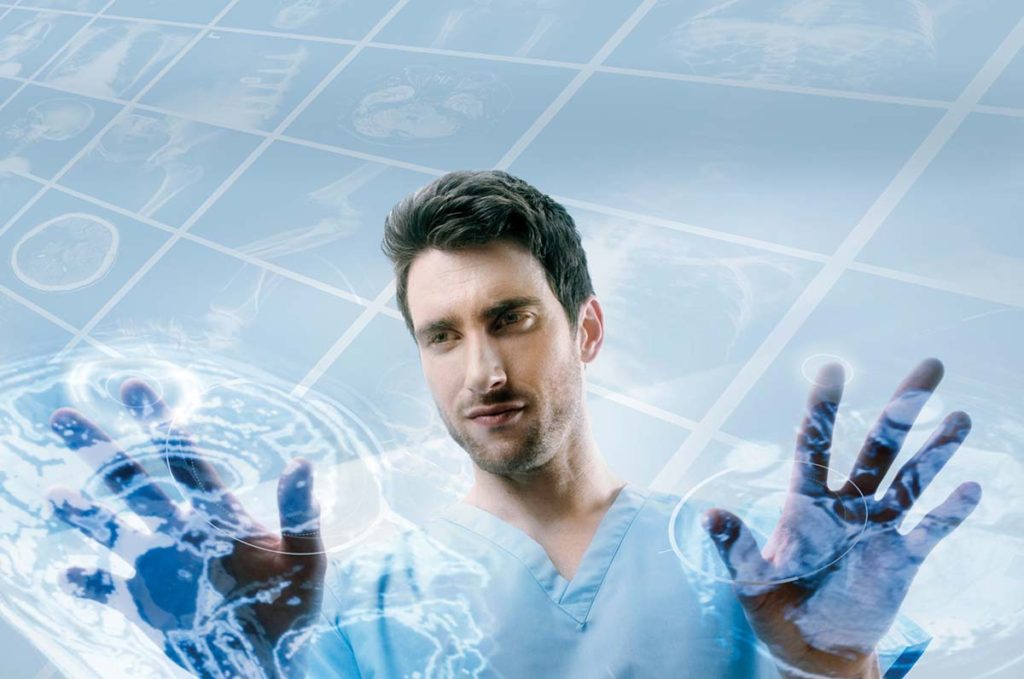 In a study involving 157 patients with and without COVID-19 at Mount Sinai Health System (New York, NY, USA) and other institutions, the CT image analysis algorithms, developed from multiple international datasets, were able to differentiate COVID-19 with 98.2% sensitivity and 92.2% specificity. According to the researchers, rapidly screening and evaluating high volumes of thoracic CT imaging studies can assist healthcare systems by augmenting radiologists and acute care teams that could be overwhelmed with patients.
"We've seen incredibly strong demand from healthcare systems and providers around the world. Our system has enabled these hospitals to enhance their ability to manage symptomatic patients, especially those with severe or worsening respiratory status," said Moshe Becker, CEO and co-founder of RADLogics. "Our solution improves patient care by providing doctors with a 'Corona Score' that provides clinicians automatic measurements of disease extent of COVID-19 patients, allowing doctors to better manage a patient's treatment."
"Current epidemics are calling for new healthcare management approaches, and effective clinical management depends more on disease severity than on the virus identification," said Sergey Morozov, MD, PhD, MPH, CEO of the Moscow Diagnostics and Telemedicine Center (Russia). "We are looking forward to integrating RADLogics' AI-powered solution across our hospital network throughout Moscow where imaging plays a crucial role in patient management, specifically chest CT. It allows defining symptomatic patients and stratifying them into mild, moderate, and severe disease burden groups."
COVID-19 typically manifests with bilateral ground-glass and consolidative pulmonary opacities on CT. Nodular opacities, crazy-paving pattern, and a peripheral distribution of disease may be additional features helpful in early diagnosis. On the other hand, lung cavitation, discrete pulmonary nodules, pleural effusions, and lymphadenopathy are characteristically absent.
Related Links:

RADLogics
Other channels