3D Printed Glioblastomas Helps Evaluate Therapeutic Efficacy
By MedImaging International staff writers
Posted on 19 Mar 2020
A new study shows how bioprinting and imaging of glioblastoma cells can be used to generate three dimensional (3D) models of brain tumors.
Developed at the European Molecular Biology Laboratory (Heidelberg, Germany), Northeastern University (Boston, MA, USA), the Rensselaer Polytechnic Institute (RPI; Troy, NY, USA), and other institutions, the integrated platform is designed to generate an in-vitro 3D glioblastoma multiforme (GBM) model with perfused vascular channels, made out of patient-derived tumor cell bio-inks printed together with the blood vessels. The bioprinted blood vessels also provide channels for therapeutics to travel through, such as the chemotherapy drug Temozolomide.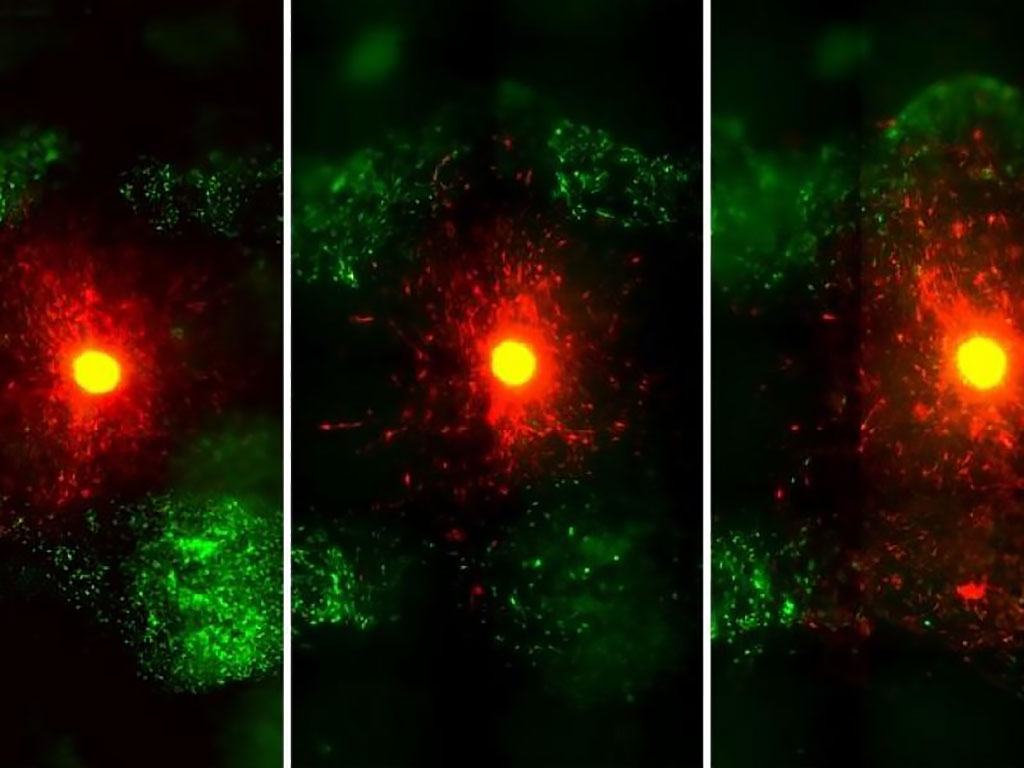 In the body, drug delivery to GBM cells is especially complicated because of the blood-brain barrier (BBB). The 3D model, on the other hand, enables long-term culture and drug delivery and provides a more accurate evaluation of a drug's effectiveness than directly injecting the therapy into the cells. The 3D model also facilitates mesoscopic fluorescence molecular tomography (2GMFMT), a novel imaging method that can noninvasively assess longitudinal fluorescent signals from the therapeutic drugs over the whole in vitro model. The study was published on March 6, 2020, in
Science Advances.
"There is a need to understand the biology and the complexity of the glioblastoma. What's known is that glioblastomas are very complex in terms of their makeup, and this can differ from patient to patient," said corresponding author professor of biomedical engineering Xavier Intes, PhD, of RPI. "We developed a new technology that allows us to go deeper than florescence microscopy. It allows us to see, first, if the cells are growing, and then, if they respond to the drug. That's the unique part of the bioprinting that has been very powerful. It's closer to what would happen in vivo."
GBM is a highly invasive malignant brain tumor that carries a dismal prognosis, with a median survival of 14 months and less than 10% 5-year survival rate after diagnosis, despite aggressive therapy, including surgery, radiotherapy, and chemotherapy.
Related Links:

European Molecular Biology Laboratory
Northeastern University
Rensselaer Polytechnic Institute
Other channels