Nickel-Based Contrast Agent Advances Photoacoustic Imaging
By MedImaging International staff writers
Posted on 18 Mar 2020
A newly developed biocompatible contrast agent boosts specific near infra-red (NIR) absorbance for photoacoustic (PA) tissue imaging, reports a new study.
Developed by researchers at Pohang University of Science and Technology (POSTECH; Republic of Korea), Chonnam National University (Gwangju, Republic of Korea), and other institutions, the nickel dithiolene-based polymeric nanoparticle (NiPNP) contrast agent absorbs light at the 1,064 nm wavelength. The longer NIR wavelength enhances the PA signal by allowing strong light absorption in the NIR-II window, which is 287% higher than that of NIR-I window.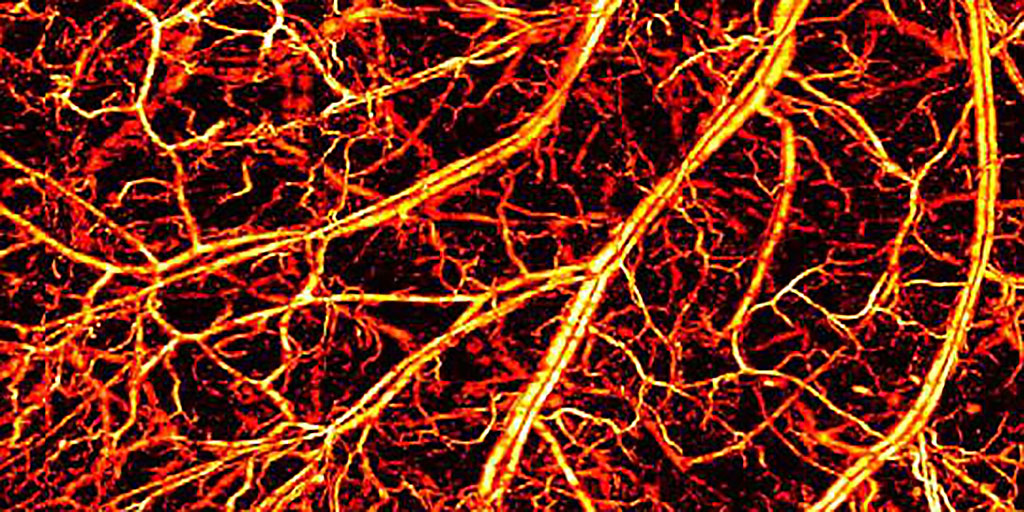 The clinical PA/ultrasound imaging system includes the Alpinion Medical Systems (Seoul, South Korea) EC-12R fully programmable clinical ultrasound device and the portable Opotek (Carlsbad, CA, USA) Nd: YAG Phocus laser. After verifying the biocompatibility of the nickel-based nanoparticles, the researchers obtained PA diagnostic-quality images in superficial and deep tissues of live rats, including sentinel lymph nodes, gastrointestinal tracts, and bladders, achieving a maximum penetration depth of 0.4 centimeters. The study was published in the March 2020 issue of Theranostics.
"Our results prove that with strong absorption in the NIR-II window and with deeper imaging depth, the clinical translation of photoacoustic imaging with NiPNP is feasible for preclinical studies and thus would facilitate further clinical investigations," concluded senior author Professor Chulhong Kim, PhD, of POSTECH, and colleagues. "The laser consisted of an Nd: YAG pumping source and a tunable optical parametric oscillator, which allowed selective use of wavelengths of 532, 1064, and 680-900 nm as a PA excitation source."
PA imaging is based on non-ionizing laser pulses fired into biological tissues; some of the energy delivered is converted into heat, leading to transient thermoelastic expansion and subsequent wideband ultrasonic emission, which can be detected by ultrasonic transducers and analyzed to produce images. The magnitude of the photoacoustic signal is proportional to the local energy deposition, which can be demonstrated by optical absorption contrast on the images of the targeted areas.
Related Links:

Pohang University of Science and Technology
Chonnam National University
Alpinion Medical Systems
Opotek
Other channels