X-Rays and IR Reveal Secrets of Egyptian Mummies
By MedImaging International staff writers
Posted on 28 Nov 2019
Small-angle X-ray scattering (SAXS) and infrared (IR) imaging are providing a richer understanding of daily life and environmental conditions in ancient Egypt.
Researchers from Cairo University (Egypt) and Lawrence Berkeley National Laboratory (LBL; Berkeley, CA, USA) studied 32 bone fragments and two soil samples to explore the microscopic chemistry, structure, and other properties of the remains, which represent four different dynasties in Egypt: the Middle Kingdom, the Second Intermediate Period, the Late Period, and the Greco-Roman period. The aim of the study was to identify if the chemicals and their concentrations in the bone samples were related to health, diet, and daily lives, and if chemicals in the soil had changed the bones' chemistry over time.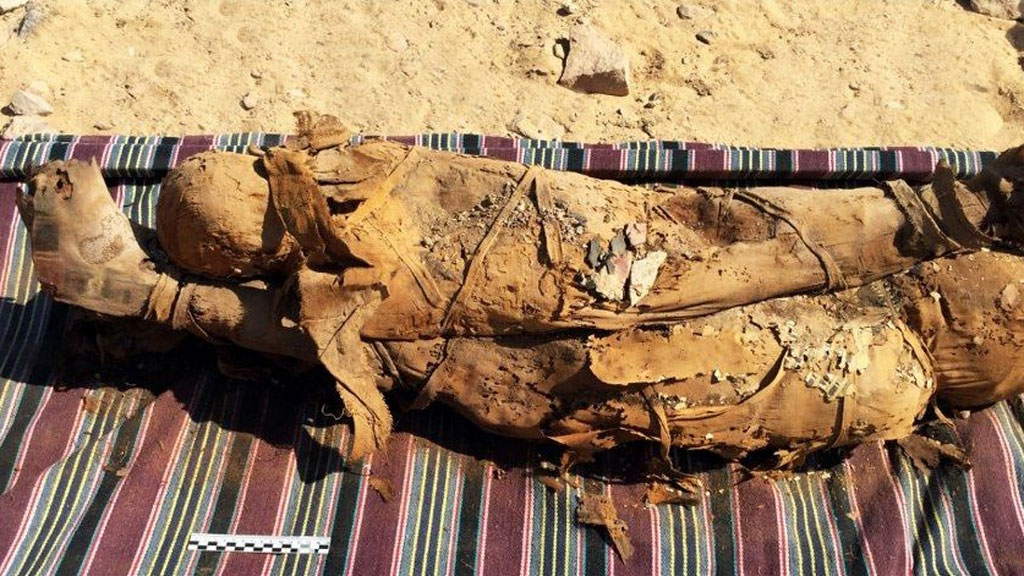 Using SAXS, the researchers analyzed the nanoscale patterning of collagen. A single scan of the femur bone cross-sections, which measured up to 3X5 centimeters across and about half a millimeter in thickness, took two to six hours to complete, and provided a detailed map showing how collagen was organized within the bone. The images were compared with modern bones, which revealed that ancient collagen assemblies were not as well ordered in the ancient samples as in healthy modern bones. IR studies were also conducted to define bone chemistry and mineral concentrations.
"The bones are acting like an archive. We have found lead, aluminum, and other elements that give us an indication of the environment and the toxicity of that time. That information is stored right in the bones," said Mohamed Kasem, PhD, of Cairo University. "What's tricky is to sort out how the elements got in the bone; so many factors affect the preservation. One of them is how long the bone has been buried in soil, and also the state of the bone and the different types of soil. Differences in embalming techniques could also affect the preservation of the bone."
"Collagen is one of the main building blocks of the body. It's found in skin, bones, internal organs, eyes, ears, blood vessels; it's one of the main things we're made of. When we shine X-rays through the collagen, the X-rays are scattered and the pattern of scattering that they make can tell us a lot about how well-preserved and well-organized the collagen is," said Eric Schaible, PhD, of LBL. "It's very exciting to be involved in this project, and to learn about the journey these mummies have been on, in life and after death."
Related Links:

Cairo University
Lawrence Berkeley National Laboratory
Other channels