IR Imaging Technology Advances Cancer Diagnosis
By Medimaging International staff writers
Posted on 29 Jul 2019
A new study shows how a widefield photothermal sensing (WPS) microscope can provide ultrafast chemical infrared (IR) imaging of biological and material specimens.
Developed by the Chinese Academy of Sciences (Shenyang, China), Purdue University (Lafayette, IN, USA), Boston University (MA, USA), and other institutions, the new method allows examination of living cancer cells, rather than desiccated samples, as required by traditional IR spectroscopy. The WPS microscope is based on photothermal detection of differences between the between the hot and cold states of a tissue, achieved by shining both an IR excitation laser and a visible pulsed blue light-emitting diode (LED) probe laser through a sample.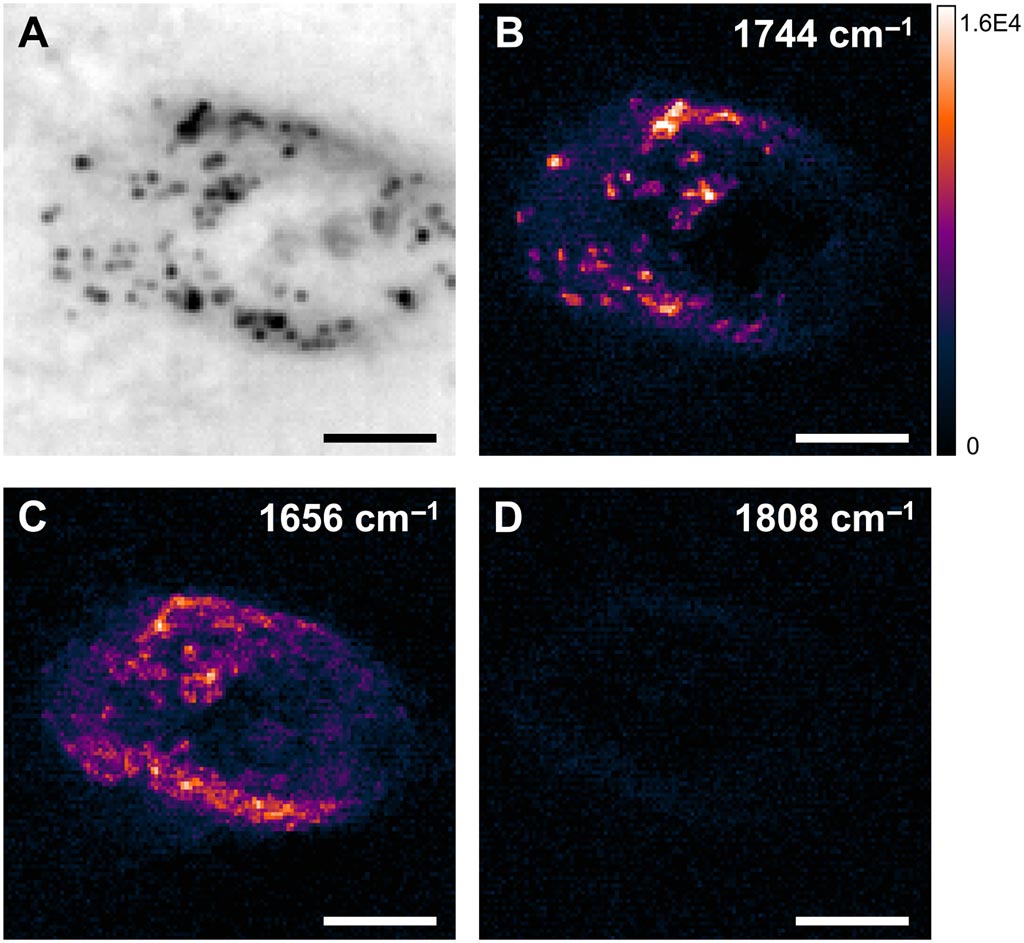 To enable high-throughput detection of IR absorption, the researchers developed a virtual lock-in camera, with the exposure frames synchronized to the probe pulses and the IR pulses at the same repetition rate, with precisely controlled time delays. The lock-in camera enables chemical imaging at speeds of up to 1,250 frames per second, with high spectral fidelity and a spatial resolution one order of magnitude higher than that of traditional IR microscopy. WPS microscopy can thus open a new way for high-throughput characterization of biological and material specimens. The study was published on July 19, 2019, in Science Advances.
"Current medial practice is to spend one to two days to culture a specimen, then a doctor can tell you if you if you have an infection or not. But if we can measure that at a single bacterium level, that's a rapid detection. That will be a very important application of this platform," said senior author Ji-Xin Cheng, phD, of Boston University. "This new method would allow the detection of aggressive breast, prostate, and other cancers with biomarker information and at submicron spatial resolution."
Photothermal sensing techniques are widely used in material science, and are particularly useful for noninvasive inspection of thin film coatings.
Related Links:
Chinese Academy of Sciences
Purdue University
Boston University

Latest General/Advanced Imaging News
Other channels