MRI Perfusion Equals FFR for Coronary Disease Evaluation
By Medimaging International staff writers
Posted on 03 Jul 2019
A new study shows that non-invasive magnetic resonance imaging (MRI) measurement of cardiac blood flow is on par with cardiac catheterization.
Researchers at Goethe University Hospital (KGU; Frankfurt am Main, Germany), National University of Singapore (NUS, Singapore), the University of Leeds (United Kingdom), and other institutions conducted a multicenter, clinical-effectiveness trial to examine if a cardiovascular MRI–based strategy is non-inferior to an fractional flow reserve (FFR) cardiac catheterization angiography based strategy, with respect to major adverse cardiac events. The study included 918 patients with typical angina to a cardiovascular MRI–based strategy or an FFR-based strategy.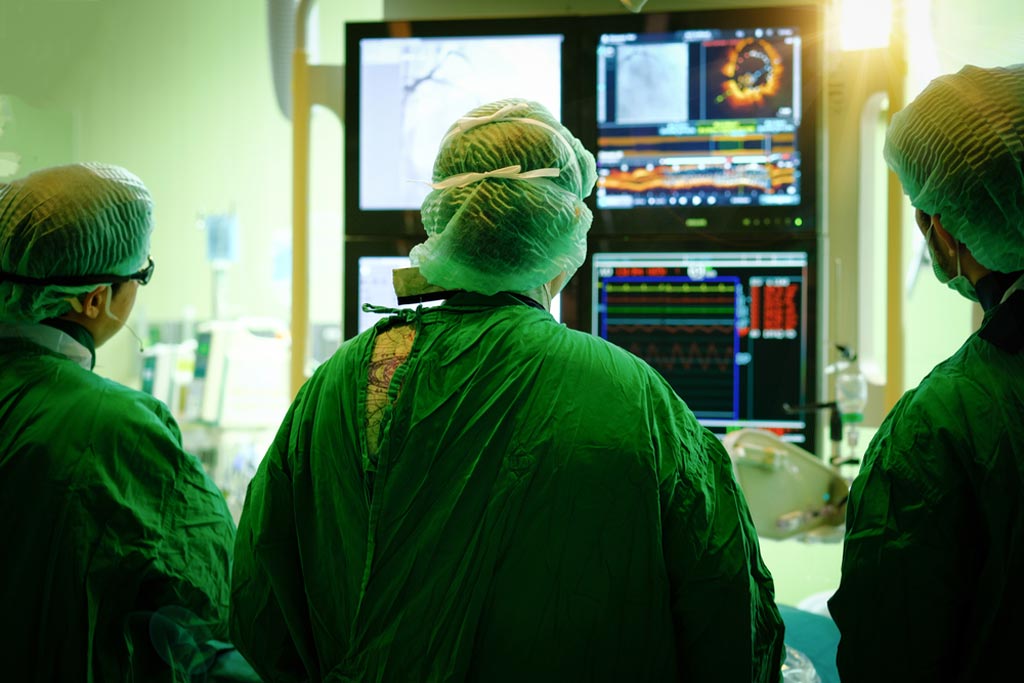 Revascularization was recommended for patients in the cardiovascular-MRI group with ischemia in at least 6% of the myocardium, or in the FFR group with an FFR of 0.8 or less. The composite primary outcome was death, nonfatal myocardial infarction (MI), or target-vessel revascularization within one year. The results revealed that in the MRI group, only 36% required a diagnostic cardiac catheterization and vascular dilation, compared to the FFR group (45 %). Importantly, the two groups did not differ in terms of continuing symptoms, the development of new symptoms, complications, or death. The study was published on June 20, 2019, in the New England Journal of Medicine (NEJM).
"Patients with stable chest pains who previously would have received cardiac catheterization can alternatively be examined with MRI," concluded lead author Professor Eike Nagel, MD, of KGU. "The results for the patients are just as good, but an examination by MRI has many advantages: the procedure takes about 40 minutes, patients merely receive a small cannula in their arm, and are not subject to radiation."
FFR is a physiological index used to determine the hemodynamic severity of atherosclerotic narrowing of the coronary arteries. It specifically identifies which coronary narrowing is responsible for the ischemic obstruction of the flow of blood to a patient's heart muscle, and helps guide interventional cardiologists in determining which lesions warrant stenting, resulting in improved patient outcomes and reduced health care costs.
Related Links:
Goethe University Hospital
National University of Singapore
University of Leeds


Latest General/Advanced Imaging News
Other channels