Radiologists Can Detect Cancer Gist Signal in Breast Images
By Medimaging International staff writers
Posted on 19 Jun 2019
A new study reveals that imaging specialists can detect signals of abnormality (gists) in mammograms acquired years before the lesions become visible.
Researchers at Brigham and Women's Hospital (BWH; Boston, AM, USA) and the University of York (United Kingdom) conducted four prospective studies, in which 59 expert observers in three different groups viewed 116-200 bilateral mammograms for 500 ms each. Half of the images were prior exams acquired three years prior to onset of visible, actionable cancer, and the other half were normal. The observers rated likelihood of abnormality on a 0–100 scale and categorized breast density; performance was measured using receiver operating characteristic analysis.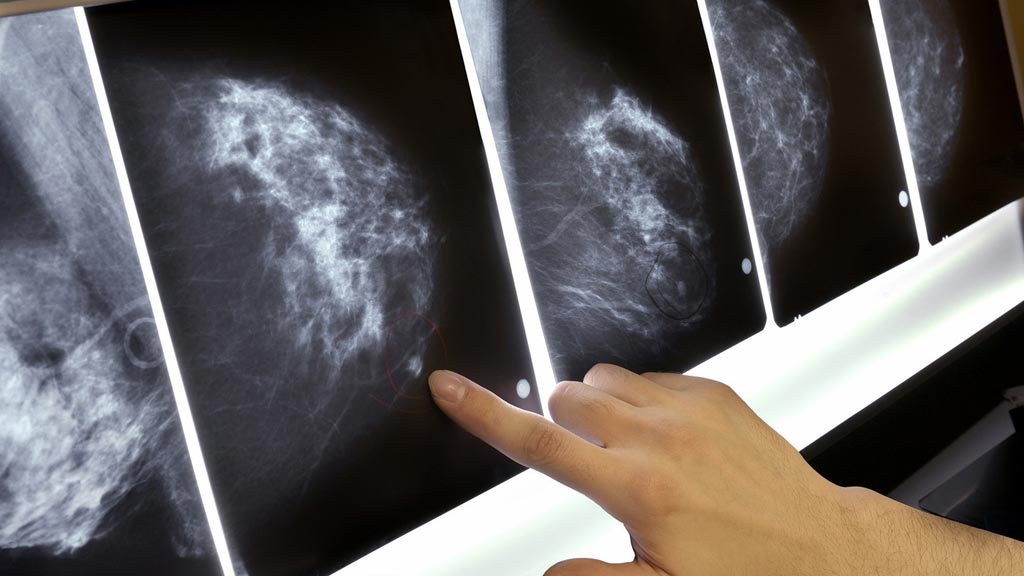 The results revealed that in all three groups, the expert observers could detect abnormal images at above chance levels three years prior to visible signs of breast cancer. The results were not due to specific salient cases, nor to breast density, but rather to the observers' expertise, as quantified by the number of mammographic cases read within a year. In fact, after just a half second observation, experts can distinguish abnormal mammograms at above chance levels, even when only the breast contralateral to the lesion was shown. The study was published on June 5, 2019, in BJR.
"The human visual system quickly extracts the global structure and statistical regularities from everyday scenes, allowing us to 'get the gist' of our environment before selective attention captures the details," concluded lead author Karla Evans, PhD, of the University of York, and colleagues. "Anecdotal reports of experts, supported by eye-tracking and psychophysical measures, indicate that similar gist processing operations occur in the assessment of a mammogram, and, indeed, in other medical image perception tasks."
The central ideal of fuzzy trace theory (FTT) is that people encode, store, retrieve, and forget verbatim and gist memories separately and roughly in parallel. Verbatim memory is memory representations of exact words, numbers, and pictures. It is a symbolic representation of the stimulus, not the stimulus itself. Gist memory is memory for essential meaning, the substance of information irrespective of exact words, numbers, or pictures. Gist is a symbolic representation of the stimulus that captures meaning.
Related Links:

Brigham and Women's Hospital
University of York
Latest General/Advanced Imaging News
Other channels