Ultrasound Adoption in Primary Care to Become Widespread within Five Years, Reveals Study
By MedImaging International staff writers
Posted on 17 Nov 2023
A survey involving over 150 physicians from the United States has shed light on the current trends and challenges in the adoption and use of point-of-care ultrasound (POCUS). The survey delved into issues such as the limitations of existing POCUS solutions, the potential benefits of handheld POCUS devices, and the transformative role of emerging technologies like artificial intelligence (AI) in enhancing medical imaging, particularly in the field of primary care.
One of the key findings of the 2023 Survey Report: Unlocking Point-of-Care Ultrasound by Exo Inc. (Santa Clara, CA, USA) was the slow pace of POCUS adoption across the healthcare spectrum. The report highlights the primary challenges faced by healthcare providers, including poor image quality and the difficulty of integrating POCUS devices with existing hospital IT infrastructure, like PACS and electronic health records (EHR). This complexity not only makes training on POCUS devices challenging but also leads to cumbersome processes for documenting, storing, and billing ultrasound exams. The survey revealed that a mere 68% of ultrasound exams are documented, raising concerns about compliance and legal exposure, while only half of these documented exams are actually billed, signifying a significant loss of revenue for healthcare systems.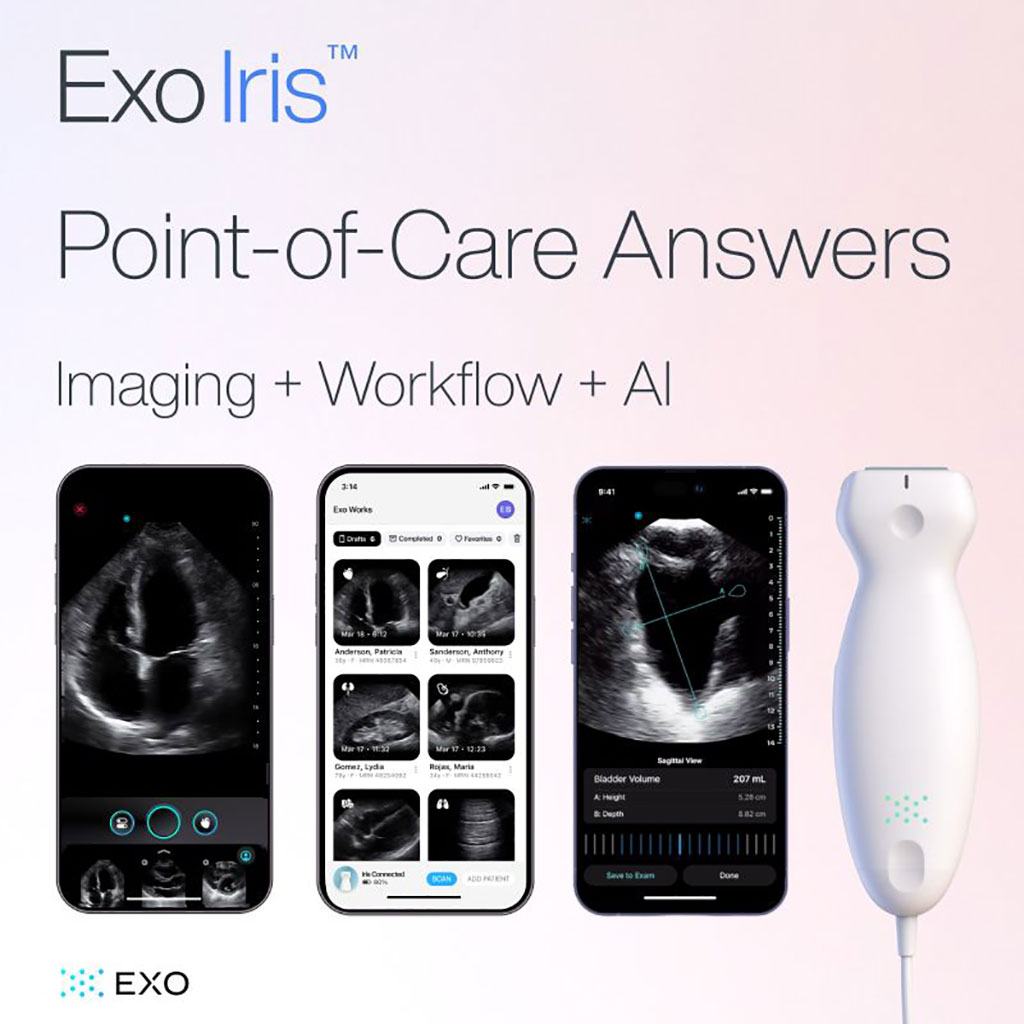 Handheld POCUS devices, recognized for their simplicity and cost-effectiveness compared to traditional cart-based systems, are seen as a solution to the accessibility issue in medical imaging. An overwhelming 88% of survey respondents believe that the availability of handheld devices will significantly boost the adoption of POCUS. This could have far-reaching implications, especially in areas where access to essential health services, including medical imaging, is limited. The integration of AI in POCUS devices is also a significant development. AI can assist in image capture and interpretation by referencing a vast database of ultrasound images, potentially enabling a broader range of healthcare providers to use ultrasound technology. According to the survey, 79% of respondents feel that AI will positively impact POCUS, with 63% believing it will streamline image interpretation. This AI assistance is crucial in reducing operator dependency and enhancing the accuracy and consistency of imaging.
In primary care, the use of handheld POCUS devices is particularly promising. These devices offer greater accessibility and affordability, making them suitable for primary care settings that often operate with limited space and budget. The survey indicates that 61% of respondents consider it important for primary care providers to adopt handheld POCUS devices, and half believe that their use in primary care will become mainstream within five years. The advancement of AI and the development of handheld devices are expected to facilitate the wider use of ultrasound imaging across various healthcare settings.
"POCUS is critical for a more equitable and healthier world. These survey results validate just how severely caregivers are craving a new medical imaging approach. That's why Exo has built a simple and accessible ecosystem to deliver immediate answers at the point of care," said Sandeep Akkaraju, CEO and Co-Founder of Exo. "Our ecosystem combines high-performance imaging to retrieve instant answers in any setting, workflow software to seamlessly document and bill ultrasound exams in seconds from anywhere, and AI to easily acquire consistent and accurate images in real-time. Medical imaging as we know it has entered a new age."
Related Links:
Exo Inc.