AI-Powered Voice Controls Arrive in Handheld Wireless Ultrasound Systems
By MedImaging International staff writers
Posted on 10 May 2023
Until now, the voice commands feature was only accessible as a premium option on select traditional ultrasound systems utilized for surgeries and other interventional procedures. Now, a leading provider of high-definition handheld ultrasound systems is offering this functionality on all 10 of its handheld wireless ultrasound systems.
Clarius Mobile Health (Vancouver, BC, Canada) is offering Voice Controls, a new feature on its handheld wireless ultrasound systems that uses artificial intelligence (AI) to enable clinicians to manage multiple imaging functions via voice commands. This hands-free approach allows medical professionals to focus on performing procedures and exams. The feature is available to all Clarius members using any Clarius HD3 wireless ultrasound scanner equipped with the latest 10.3 release of the Clarius Ultrasound App for iOS and Android.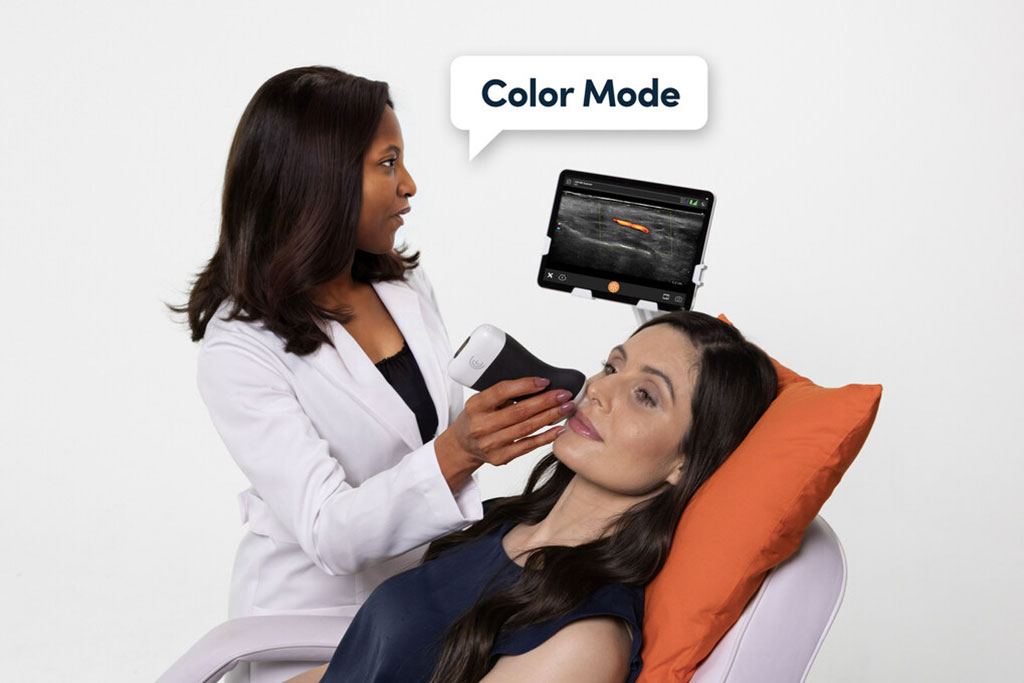 To create Voice Controls, Clarius recorded thousands of voice commands and employed machine learning algorithms to train the software to recognize and execute essential imaging functions. Users standing within a meter of the smart device can use voice commands to adjust gain and depth, freeze images, switch imaging modes, and capture images and video. Clarius Voice Controls also work seamlessly with wireless headsets. The new feature has been tested with clinicians across various specialties, including those using ultrasound for diagnosing and treating musculoskeletal (MSK) ailments and sports injuries, plastic surgery, anesthesia, aesthetics, pain management, orthopedic surgery, and veterinary medicine.
"Voice Controls is an absolute game changer for me when I'm doing a procedure using Clarius," said Dr. Alan Hirahara, an orthopedic surgeon specializing in sports medicine. "When I have two hands full, one with the ultrasound and the other with a scalpel or syringe, I would need an assistant to manipulate something on screen, or to document the procedure, so I don't contaminate the sterile field. Now I just say 'capture video, increase gain, or color mode. There's so much we can do, and the nurse is free to do something else in the clinic."
"I think the addition of the Voice Controls feature is brilliant," added Dr. John Arlette, a dermatologist whose practice is focused on injectable therapies, cosmetic therapy, and aesthetic management. "Instead of reaching for the touch screen to make a change with what you're seeing on the screen, you can use Voice Controls to capture an image or capture a video clip. Procedures are faster and I can focus on the patient instead of being distracted by mechanical adjustments to the settings on my device. The voice-activated mechanism is especially an advantage to the practitioner who's working on their own."
"Voice Controls have proven to be useful on traditional ultrasound systems and we're excited to offer this premium feature to all Clarius members," stated Kris Dickie, Vice President of Research and Development at Clarius. "Our goal is to continue making innovative features available on all Clarius handheld scanners for a small fraction of the cost that is currently the norm for premium ultrasound systems. Every clinician should have access to a high-quality ultrasound system to improve patient care."
Related Links:
Clarius Mobile Health 
Other channels