AI-Powered Ultrasound System Increases Speed and Accuracy to Revolutionize Workflows
By MedImaging International staff writers
Posted on 27 Jan 2023
Historically, ultrasound has been among the most operator-dependent medical devices. An expert technologist with experience is capable of coaxing remarkably clear images from a transducer, while a less experienced user could fail to get diagnostic images from the best equipment. However, advances in artificial intelligence (AI), automation and live collaboration have helped meet this challenge and made ultrasound easier to use than before. Now, an innovative premium ultrasound system combines outstanding performance with AI to optimize workflows and support advanced and interconnected healthcare systems
Esaote SpA (Genoa, Italy) has unveiled MyLab X90, its new premium ultrasound system, in a world premiere. MyLab X90 offers premium components, where the starting points are the renewal of the XCrystal probe family and the exclusive dual-layer eLed monitor by Barco. These ensure outstanding on-screen image display at a very high contrast resolution, far superior to other product lines. MyLab X90 also offers advanced ergonomics in clinical solutions focused on the operator, which extend data analysis capacity and ensure a unique customer experience based on diagnostic confidence, as well as on automation to improve the usability and availability of advanced technologies in everyday clinical practice.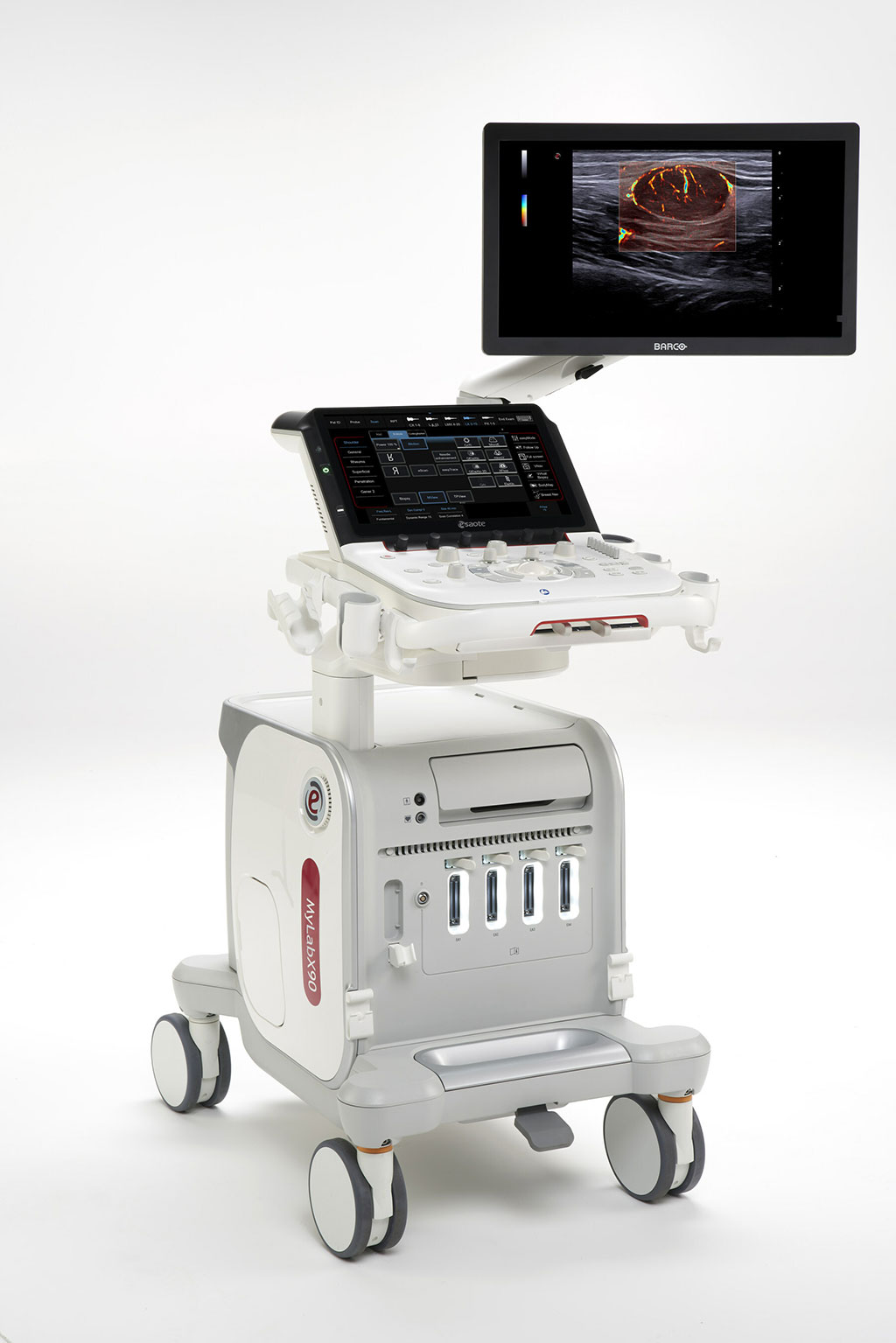 "Accuracy and precision across the entire image generation chain, data processing speed and native AI-based application management lie at the heart of MyLab X90," said Guillaume Gauthier, Ultrasound Global Product Marketing Manager. "As well as providing high-quality images and advanced clinical solutions, our aim was to revolutionize daily workflows by increasing the speed and accuracy of analysis, together with improving the operator experience and the clinical outcome for patients."
"We are highly satisfied with this outcome, the result of substantial investment and intense work on R&D. The new MyLab X90, with its all-Italian design, represents a further evolution in the range of technologies we provide to assist with people's care and well-being," noted Franco Fontana, CEO of Esaote. "It represents the upshot of strategic investment and of our international, multidisciplinary team, who can tackle the challenges of innovation and anticipate requirements in the most advanced and interconnected healthcare systems. We believe that these aspects, combined with the latest technologies, can contribute significantly to improving the level of patient care, and are delighted to play an active role."
Related Links:
Esaote SpA