Breakthrough Enables Handheld Ultrasound Scanners to Provide Continuous Scanning
By MedImaging International staff writers
Posted on 19 Jan 2023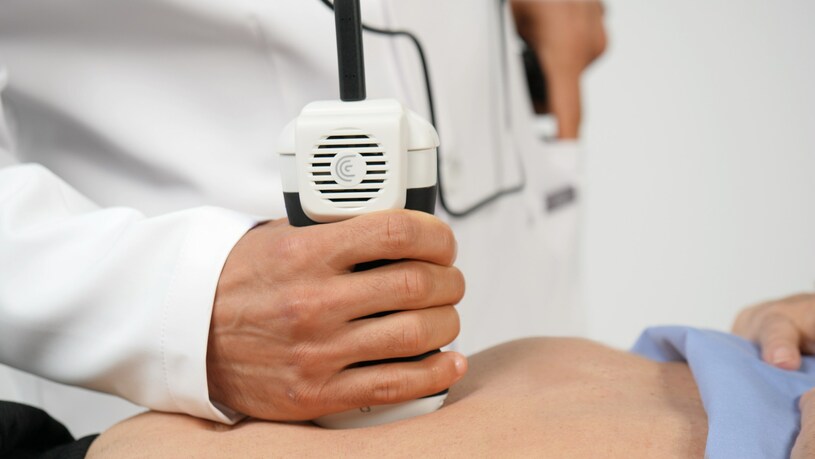 Handheld ultrasound systems generally become hot after 20 to 30 minutes of use and can run on battery power for one to two hours with recharge times ranging from 75 minutes up to five hours for fully recharged batteries. Now, a new innovation allows handheld ultrasound scanners to provide continuous scanning which was once considered to be an impossible task.
Clarius Mobile Health (Vancouver, BC, Canada) has introduced a new accessory that enables all-day scanning with any of its ten third-generation portable ultrasound scanners. In a first for handheld ultrasound systems, the new Clarius Power Fan HD3 provides continuous power supply and cooling, enabling uninterrupted scanning for clinicians. With the new Power Fan, Clarius HD3 is the only handheld ultrasound system that enables 24/7 ultrasound scanning. Clinicians can attach the Power Fan onto the scanner to keep it cool and plug the Power Fan into a portable battery pack or outlet in order to keep the scanner running continuously.
"Until now, having to recharge batteries and cool handheld ultrasound systems between scanning sessions has been required for every handheld ultrasound device. We're excited to conquer this common industry challenge with the Clarius Power Fan HD3," said Kris Dickie, Vice President of Research and Development at Clarius. "With image quality and performance that now rivals compact ultrasound systems, clinicians are using Clarius handheld scanners for a range of applications beyond point-of-care exams, including for longer, more comprehensive examinations and education purposes. The ability to provide unlimited scanning is an exciting breakthrough for using handhelds in every setting."