AI-Powered Probe Aids POCUS Diagnosis and Care
By MedImaging International staff writers
Posted on 02 Sep 2021
A new ultrasound linear probe designed for extremity imaging assists central line placement, nerve blocks, and guides joint injections.
The EchoNous (Redmond, WA, USA) Lexsa is a new 128-channel linear probe intended for ultrasound imaging of the lungs, vasculature, nervous, and musculoskeletal systems, and is the third probe of the EchoNous artificial-intelligence (AI) powered Kosmos imaging platform. The Lexsa complements the Torso, which combines electrocardiogram (ECG), auscultation, and both continuous and pulsed wave Doppler capabilities; and the Torso-One, a slimmer version of the Torso scanner that offers only ultrasound imaging, without the additional ECG and stethoscope readings.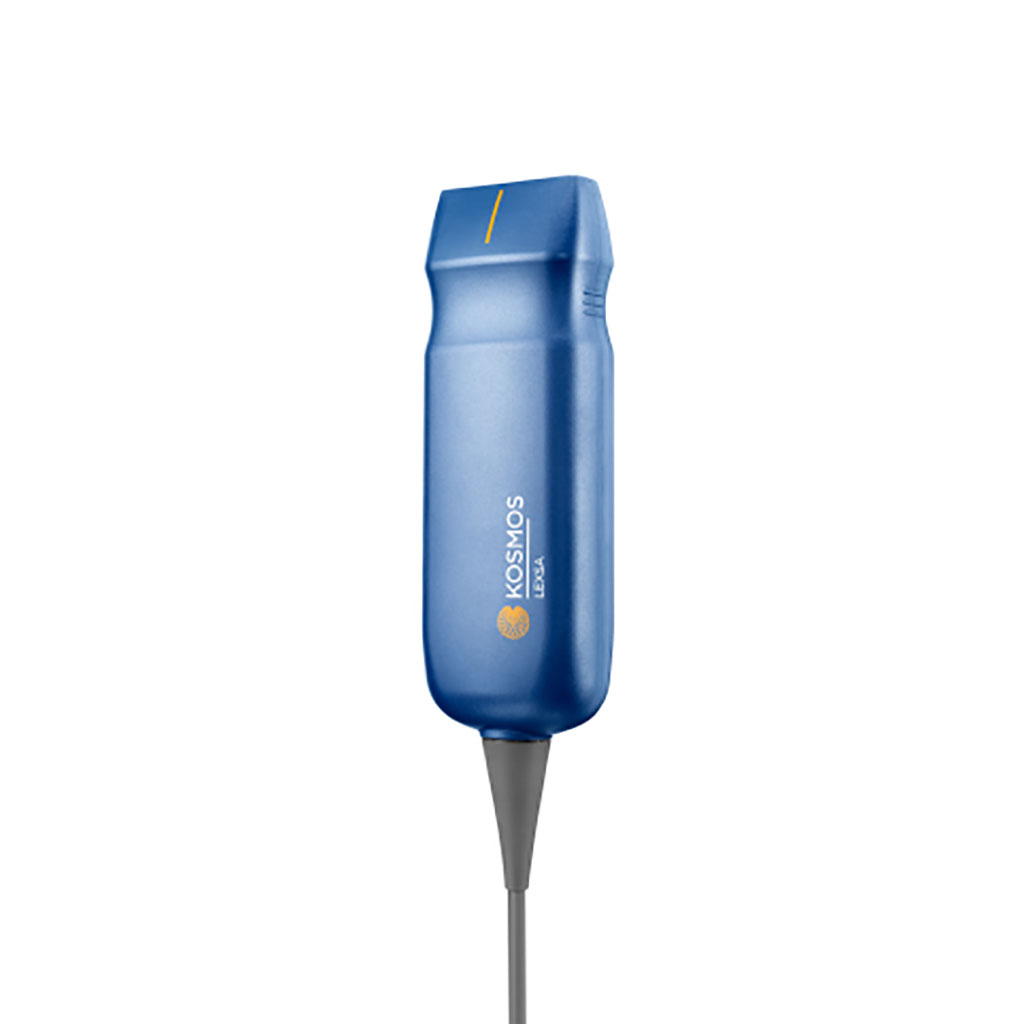 As its forerunners, the Lexsa connect to EchoNous' Kosmos Bridge, which can be accessed via an Android S6 tablet--with S7 available soon--to produce high-definition (HD) image quality POCUS scans. The Kosmos Bridge, in turn, automatically saves and exports the scans to Kosmos AI, a proprietary software suite comprised of multiple AI algorithms that analyses the images, and also guides users through the scanning process with animated diagrams and automated grading and labelling.
"Lexsa will broaden the application of our Kosmos imaging platform beyond its current focus on cardiology, abdominal, and pulmonology, enabling entry into other departments that require linear capabilities for diagnosis or interventional use," said CEO Kevin Goodwin. "Already favored for its built-in AI guidance and mapping around heart and lung structures, Kosmos will now gain traction as the ideal POCUS tool across multiple healthcare specialties."
Hand-held POCUS systems are becoming more and more common, with new systems being offered by Butterfly Network (New York, NY, USA), Exo (Redwood City, CA, USA), and GE Healthcare (Chicago, IL, USA).
Related Links:

EchoNous
Butterfly Network
GE Healthcare
Latest Ultrasound News
Other channels