New Ultrasound Technique Detects Placental Pathologies
By MedImaging International staff writers
Posted on 07 Jun 2021
A new study suggests that ultrasound wave reflections in the umbilical artery (UA) can predict fetal placental circulation problems.
Researchers at the Hospital for Sick Children (Toronto, Canada), Memorial University of Newfoundland (MUN; St. John's, Canada), Mount Sinai Hospital (Toronto, Canada), and other institutions conducted a study involving 241 pregnant women between the 26
th
and 32
nd
weeks of pregnancy. Standard clinical Doppler ultrasound of the UA was performed, and using a computational procedure, the Doppler waveforms were decomposed into a pair of forward and backward propagating waves.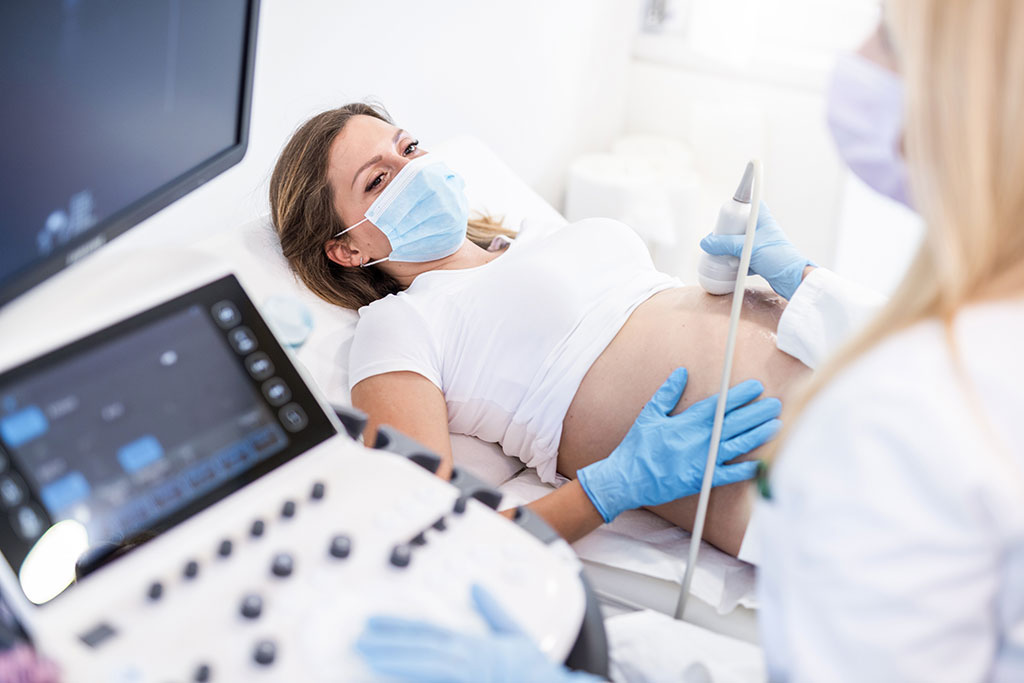 The results included 36 women whom were diagnosed with maternal vascular malperfusion (MVM) and 16 with fetal vascular malperfusion (FVM), with wave reflections were significantly elevated in women with either MVM or FVM pathology. In contrast, standard umbilical and uterine artery pulsatility indices were only elevated in the MVM group, and there were no differences between women with FVM and controls. After the women gave birth, the diagnoses were verified by to physical examination of the placentas delivered. The study was published on May 4, 2021, in
eBioMedicine.
"Measurement of wave reflections in the UA, combined with standard clinical ultrasound parameters, has the potential to improve the diagnostic performance of UA Doppler to detect placental vascular pathology," concluded senior author John Sled, PhD, of The Hospital for Sick Children in Toronto, and colleagues. "Identifying women with FVM pathology is particularly challenging prenatally and future investigations will determine if women at risk of this specific placental disease could benefit from this novel diagnostic technique."
Placental pathology is present in over half of cases of fetal growth restriction and stillbirth, with MVM the most common placental disorder. FVM is a less common, but is much more difficult to diagnose prenatally, and is almost always only recognized by pathological examination. This may be because the underlying intermittent umbilical cord obstruction is only loosely associated with cord hyper-coiling, and routine ultrasounds do not search for evidence of umbilical cord disease.
Related Links:

Hospital for Sick Children
Memorial University of Newfoundland
Mount Sinai Hospital
Other channels