Pediatric Ultrasound-Guided Central Venous Access Shown Safe
By MedImaging International staff writers
Posted on 13 Jan 2021
A new study puts to rest any lingering concerns over the use ultrasound-guided percutaneous tunneled central line placement in children.
Researchers at the University of Sydney (US; Australia), The Children's Hospital at Westmead (CHW; Sydney, Australia), and Tung Wah College (Hong Kong) conducted a prospective randomized trial involving 108 children (64 male) to compare ultrasound-guided central venous access to open insertion. The researchers used the Fujifilm SonoSite (Bothell, WA, USA) M-Turbo system with an intraoperative linear array probe, passing the needle perpendicular to the transducer axis and in line with the internal jugular vein (IJV) to perform vein puncture.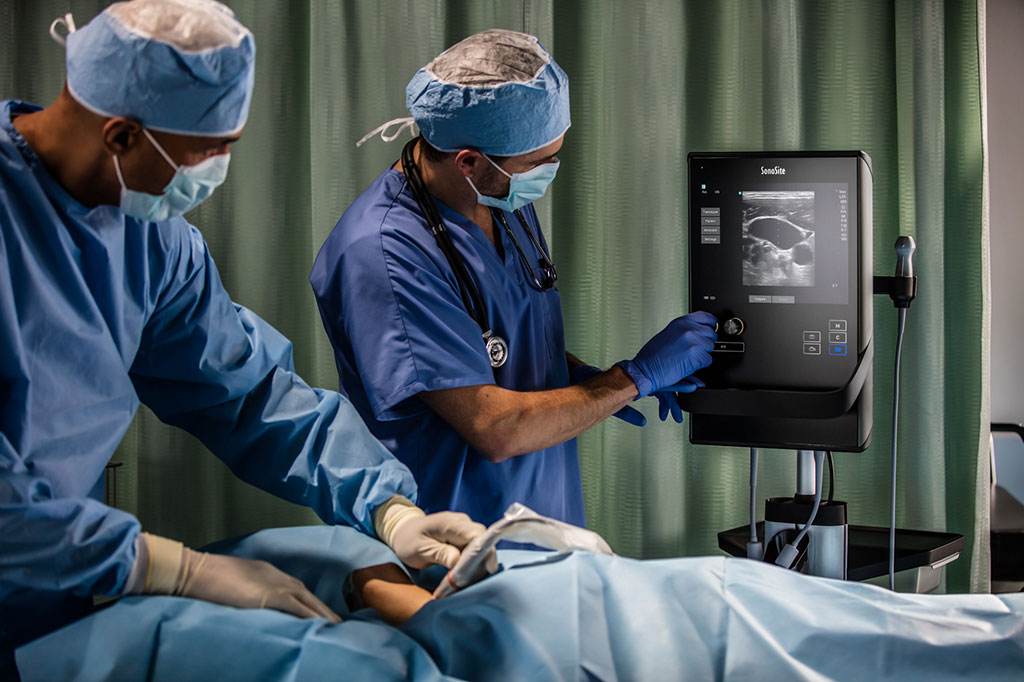 The primary outcome was complication (both immediate and late), with secondary outcomes being time taken to complete procedure, conversion rates, and duration of line use. The results showed more than one needle puncture was needed in 22%, and 12 patients needed more than one insertion to achieve optimal position of the tip; 11 patients experienced immediate/late complications. Operating time was 20% shorter with percutaneous access, with no conversions, and children in the ultrasound group had significantly larger vein size after removal, despite having similar vein sizes before insertion. The study was published on December 24, 2020, in
Journal of Surgical Research.
"The study as it was performed was reflective of real-life practice, and showed ultrasound-guided percutaneous lines were safe to perform, but there was no dedicated radiology technician present in the operating room at the time of the procedure, which meant our times were longer than they should be," concluded lead author Soundappan Soundappan, MD, of the CHW department of surgery. "However, even with a shortage of radiology team members, the ultrasound-guided placement provided its worth in the trial."
Other channels