GE Healthcare Exhibits AI-Integrated Imaging Solutions at RSNA 2022
By MedImaging International staff writers
Posted on 26 Nov 2022
GE Healthcare (Chicago, IL, USA) is unveiling more than 40 new products and solutions at RSNA 2022 that have been developed to help streamline workflows, advance precision diagnostics and therapeutics, improve patient access, capacity and outcomes.
Today, as radiology departments face challenges in a new era of healthcare, GE Healthcare imaging solutions are designed to support clinicians in meeting competing demands for their time and enable greater focus on patient care. Imaging experts are in short supply and high demand while, at the same time, imaging is moving beyond hospital campuses. By 2033, the U.S. alone could fall short by almost 42,000 of the needed radiologists and other specialist physicians and burnout amongst healthcare professionals is a growing issue. Nearly two-thirds (61%) of radiologists suffer from burnout, up from 36% in 2013 to 49% in 2017. Imaging solutions integrated with artificial intelligence (AI), are aimed at supporting radiologists in meeting these challenges head on, by helping automate complex workload distribution, minimizing workflow steps, optimizing the workforce, and providing improved image quality to reduce scan time.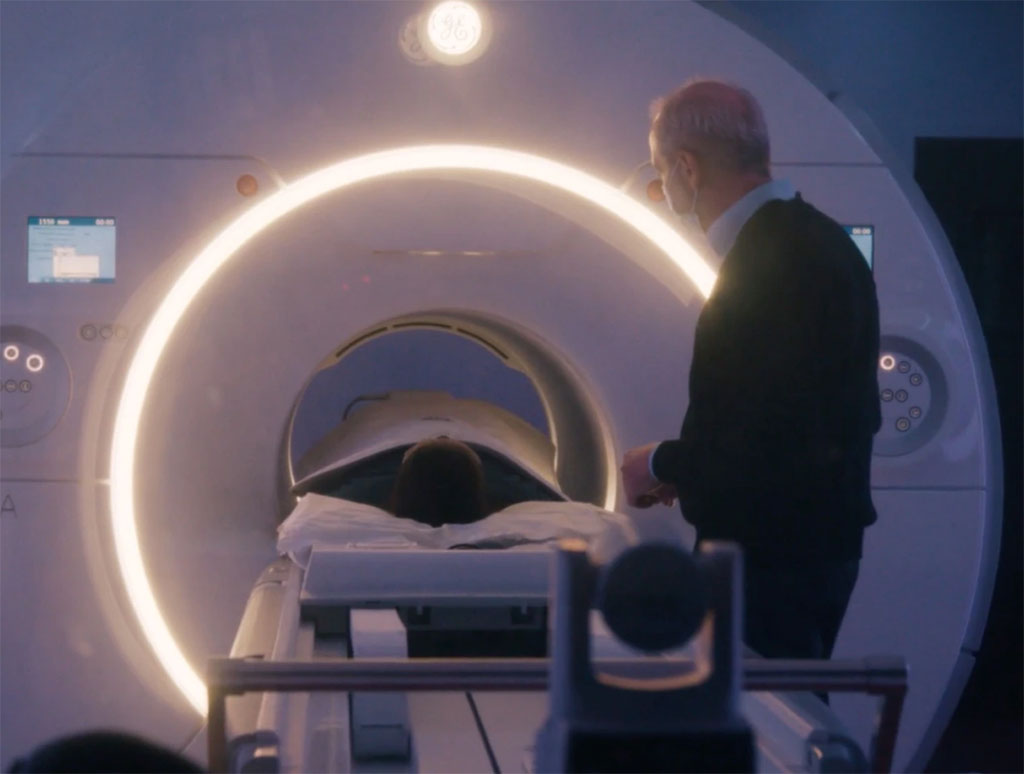 GE Healthcare's Intelligent workload management solution is an option for its Picture Archive and Communications System (PACS) solutions, provided by the integration with Helix Radiology Performance Suite, developed by Quantum Imaging & Therapeutic Associates. The innovative intelligent workload management solution, which leverages time-based predictive analytics, can help to optimize the radiologist workforce across an entire enterprise. It is designed to accurately and efficiently predict and distribute workload to the best active radiologist in real-time to enable improved productivity and help to reduce burnout. The solution adapts to the constant fluctuations in imaging volume and radiologist demand to ensure optimal service level performance. Based on impact analysis at Quantum, it enabled a 16.7% improvement in STAT turnaround time (TAT) (18 min to 15 min), 20.5% improvement in ED TAT (32.2. min to 25.6 min) and a 27.7% improvement in inpatient TAT (132.91 min to 96.04 min). These TAT improvements were coupled with up to 21% improvement in work relative value units (wRVU) production per radiologist shift, a common measure of physician productivity often used in determining compensation.
In addition to its PACS solutions, GE Healthcare offers a variety of technology solutions that enhance speed of the radiology workflow, including Imaging 360 for Operations, an ecosystem of applications targeted to specific operational challenges in radiology, and AIR Recon DL, a pioneering, deep-learning based image reconstruction algorithm that improves signal to noise ratio (SNR) and has revolutionized MR imaging, which has benefited nearly 5.5 million patients globally.
Related Links:
GE Healthcare