Agfa Launches New Groundbreaking Digital Radiography Unit at RSNA 2019
By MedImaging International staff writers
Posted on 02 Dec 2019
Agfa HealthCare (Mortsel, Belgium) demonstrated its powerful, user-driven direct radiography (DR) portfolio at RSNA 2019, ranging from entry-level mobile units to state-of-the-art, multi-purpose, automated rooms for healthcare facilities of various sizes and budgets. At Agfa's RSNA 2019 booth, radiology professionals discovered intelligent radiography powered by the MUSICA Acquisition Workstation, the digital Nerve Center of every Agfa DR system, including the launch of a new, groundbreaking DR unit, the DR 100s.
Agfa exhibited its comprehensive range of DR solutions, including the DR 800 multi-purpose imaging system that enables radiology to meet the growing demand for fluoroscopy, without multiple investments; the high-productivity, fully automated DR 600 DR X-ray room featuring technologies such as ZeroForce and EasyStitch full leg/full spine imaging; the scalable, floor-mounted DR 400 DR system that delivers higher throughput, lower cost per examination and excellent image quality; the mobile DR 100e that makes bedside and ICU imaging convenient and cost-effective; and the DX-D 100+ next-level mobile DR offering fast, high-quality image capture and immediate image validation, transfer and access.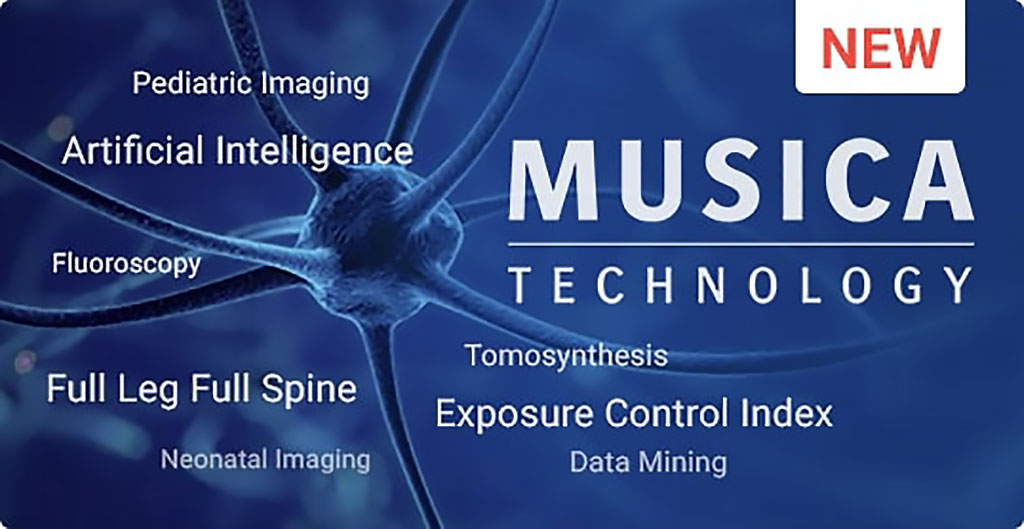 In addition to its comprehensive range of DR solutions, visitors at Agfa's RSNA 2019 booth experienced the MUSICA Nerve Center which comes with MUSICA intelligent image processing, for "first time right imaging", and a choice of fixed, wireless and tethered detectors with Cesium Iodide (CsI) or Gadolinium Oxy-Sulphide (GOS) technology. The combined use of CsI with MUSICA image processing offers the potential for significant dose reduction. Driven by AI and deep learning, the MUSICA Nerve Center provides operational efficiency and intelligence, with a single, intuitive interface for smooth DR general radiography, fluoroscopy, mammography and full leg/full spine (FLFS) imaging. Smart, customer-driven innovations facilitate flexibility and customization to meet the needs and tasks of technologists, radiologists and imaging facilities.
"AI and deep learning are changing all aspects of life, and most definitely healthcare. At RSNA 2019, we will show how we are using them to deliver customer-driven imaging solutions that put efficiency, intelligence and operational excellence to work improving the delivery of patient care," said Louis Kuitenbrouwer, Vice-president of the Radiology Solutions Division at Agfa. "With our scalable, comprehensive portfolio, the benefits of DR are within the reach of any healthcare enterprise. And all our DR solutions are powered by MUSICA – including our new, groundbreaking DR, which we are excited to launch at RSNA 2019!"
Related Links:

Agfa HealthCare