Physician-Aided AI Enhances Detection of Acute Respiratory Distress Syndrome in Chest X-Rays
By MedImaging International staff writers
Posted on 14 Apr 2023
Acute respiratory distress syndrome (ARDS) is a highly fatal critical illness, with diagnosis often missed or delayed, resulting in patients not receiving evidence-based care. Researchers have now developed a deep learning algorithm to help doctors identify ARDS more quickly and reliably in chest X-rays.
In a new study, the research team University of Michigan (Ann Arbor, MI, USA) assessed the strengths and weaknesses of the AI model compared to expert physicians and investigated how both could work together to improve ARDS diagnosis and patient outcomes. The team used 414 chest X-rays from adult hospital patients with acute hypoxic respiratory failure, and had the AI model and a group of physicians with expertise in chest X-ray interpretation for ARDS detection work side by side. They evaluated overall performance in ARDS detection, accuracy based on X-ray interpretation difficulty, and the level of AI/physician certainty in their interpretations. The AI model demonstrated a higher overall performance in detecting ARDS findings than physicians. However, the researchers discovered that the AI model outperformed the physicians in interpreting less challenging chest X-rays, while physicians were better at reviewing more difficult ones. In rating their confidences in the chest X-ray interpretation, one was found to be less confident while the other performed better.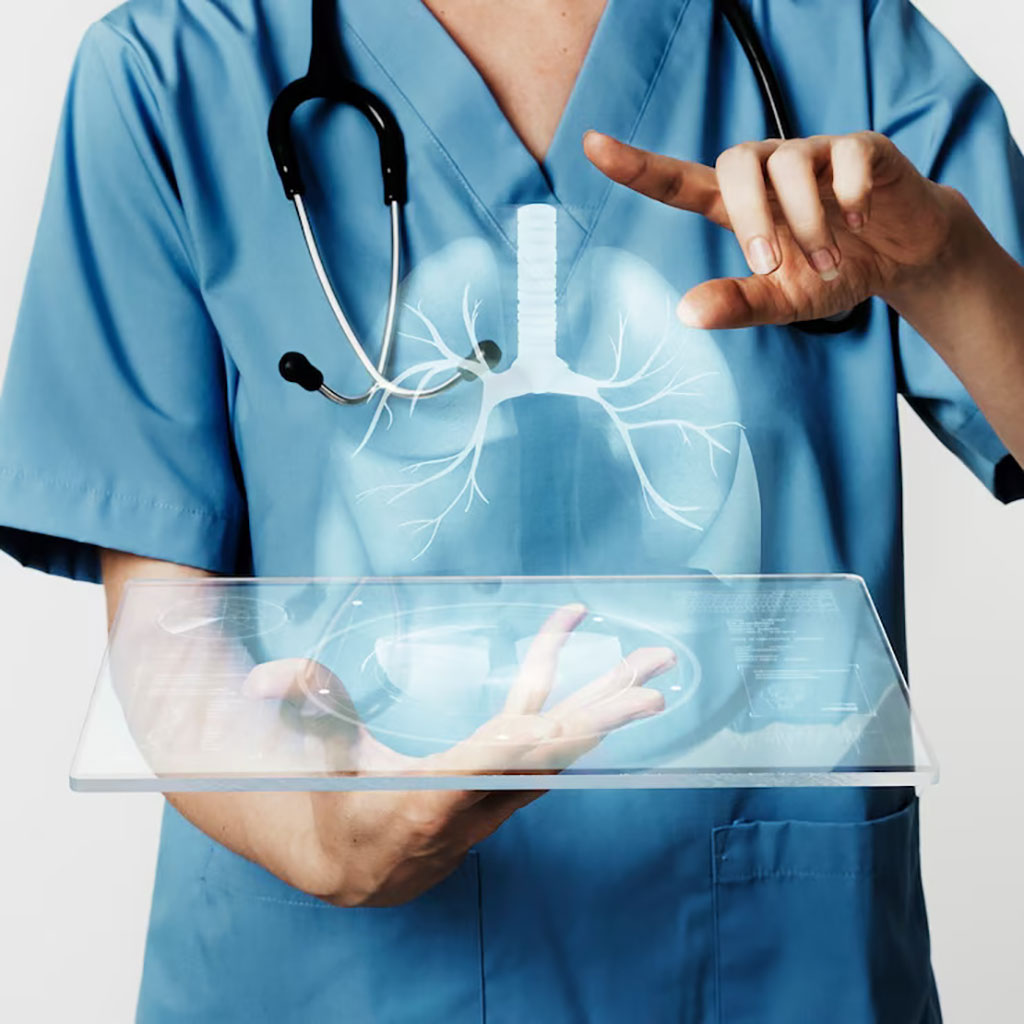 The team's analysis suggests that AI and physician expertise could complement each other, potentially reducing ARDS misdiagnosis rates. They tested several strategies in which an AI and physician could collaborate to achieve the best performance. One effective method involved having the AI system review the chest X-ray first and then deferring to physicians if it was uncertain. This approach allowed physicians to review a smaller subset of chest X-rays, reducing workload and allowing them to focus on more challenging cases. Such an approach could ultimately transform care delivery to ARDS patients in the intensive care unit (ICU).
"Understanding how to effectively operationalize AI systems in the ICU is really important," said study senior author Dr. Michael Sjoding, Associate Director of the Weil Institute and Associate Professor of Pulmonary and Critical Care Medicine. "These systems are becoming more common, but there has not been a lot of work done so far to understand how to bring them to the bedside to help clinicians provide the best care. This work opens the door to a future where AI systems and human experts work together to provide excellent ARDS care to all patients."
"Because medical decisions are often high stakes, we know that patients and clinicians likely won't accept completely replacing human expertise with AI algorithms," added Dr. Negar Farzaneh, a Weil Institute Research Investigator and Data Scientist, as well as lead author on the study. "However, strategies where the model complements a physician's diagnosis, rather than replaces it, might be a more reasonable alternative. Our work suggests that these collaborations, when optimized, can result in higher diagnostic accuracy and enable patients to receive more consistent care."
Related Links:
University of Michigan 
Other channels