DEXA Reveals Diabetic Boys Have Lower Bone Density
By MedImaging International staff writers
Posted on 04 Aug 2021
A new radiographic study suggests that gender may be a risk factor for osteoporosis in children and adolescents with type 1 diabetes (T1DM).
Researchers at Mahidol University (Bangkok, Thailand) conducted a study to compare bone mineral density (BMD) in 100 youths (44 boys and 56 girls; mean age 14.5 years) with T1DM, as well as in 100 healthy controls. BMD was assessed in the lumbar (L2–L4) area, the femoral neck, total hip, and total body using dual-energy x-ray absorptiometry (DEXA) scans. Metabolites in blood, including hemoglobin A1c (HbA1c), 25-hydroxyvitamin D, and inflammatory cytokines were also measured.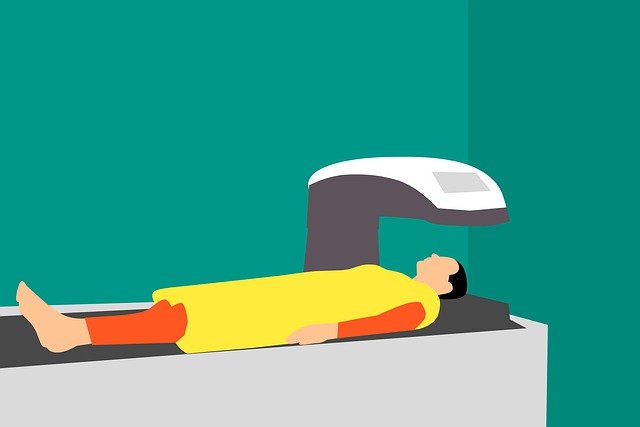 The results showed that total body, lumbar, and femoral neck BMD scores were lower in diabetic children than in the healthy controls. T1DM boys also had significantly lower lumbar and femoral neck BMD scores than boys in the control group, but no such differences were found between diabetic and control girls. IL-13 was positively correlated with BMD in the total cohort and among girls. In boys, IL-2 and 25-hydroxyvitamin D were positively associated with BMD, and duration of diabetes was found to negatively affect BMD. The study was published on July 10, 2021, in Bone.
"Our findings revealed BMD deficit in our diabetic cohort to be gender specific. Only boys had decreased BMD at almost all sites, while no bone deficit was found in diabetic girls," concluded lead author pediatric endocrinologist Jeerunda Santiprabhob, MD, and colleagues. "The deleterious effect of T1DM on BMD is gender specific. The longer the duration of T1DM, the greater the deficit in BMD found among boys with T1DM."
T1DM, also known as insulin dependent diabetes, is characterized by a loss of β-cells in the islets of Langerhans of the pancreas. The primary function of a β-cell is release insulin in response to spikes in blood glucose concentrations, while simultaneously producing more. T1DM is believed to be caused by an autoimmune response where the body destroys 70-80% of β-cells, leaving only 20–30% of them as functioning cells. This can cause the patient to experience hyperglycemia, which leads to other adverse short-term and long-term conditions.
Related Links:


Mahidol University
Other channels