Mobile X-Ray Technology Optimizes Field Imaging
By MedImaging International staff writers
Posted on 10 Jun 2021
A news X-ray imaging device combines lightweight maneuverability with high precision imaging to deliver critical diagnostics in the toughest of environments.
The Micro-X (Tonsley, Australia) Rover mobile imaging device, developed under a contract from the Australian Department of Defence, was specifically designed to meet the challenges faced in military deployed hospitals and humanitarian aid. Rover offers full diagnostic imaging capability in a small package that weighs just 95 kg, despite being ruggedized and optimized for the high-intensity use associated with mass casualty situations. Precise and instantaneous electronic X-ray tube technology based on an array of miniature x-ray sources that can be electronically switched in sequence, producing a moving x-ray beam that utilizes no moving parts.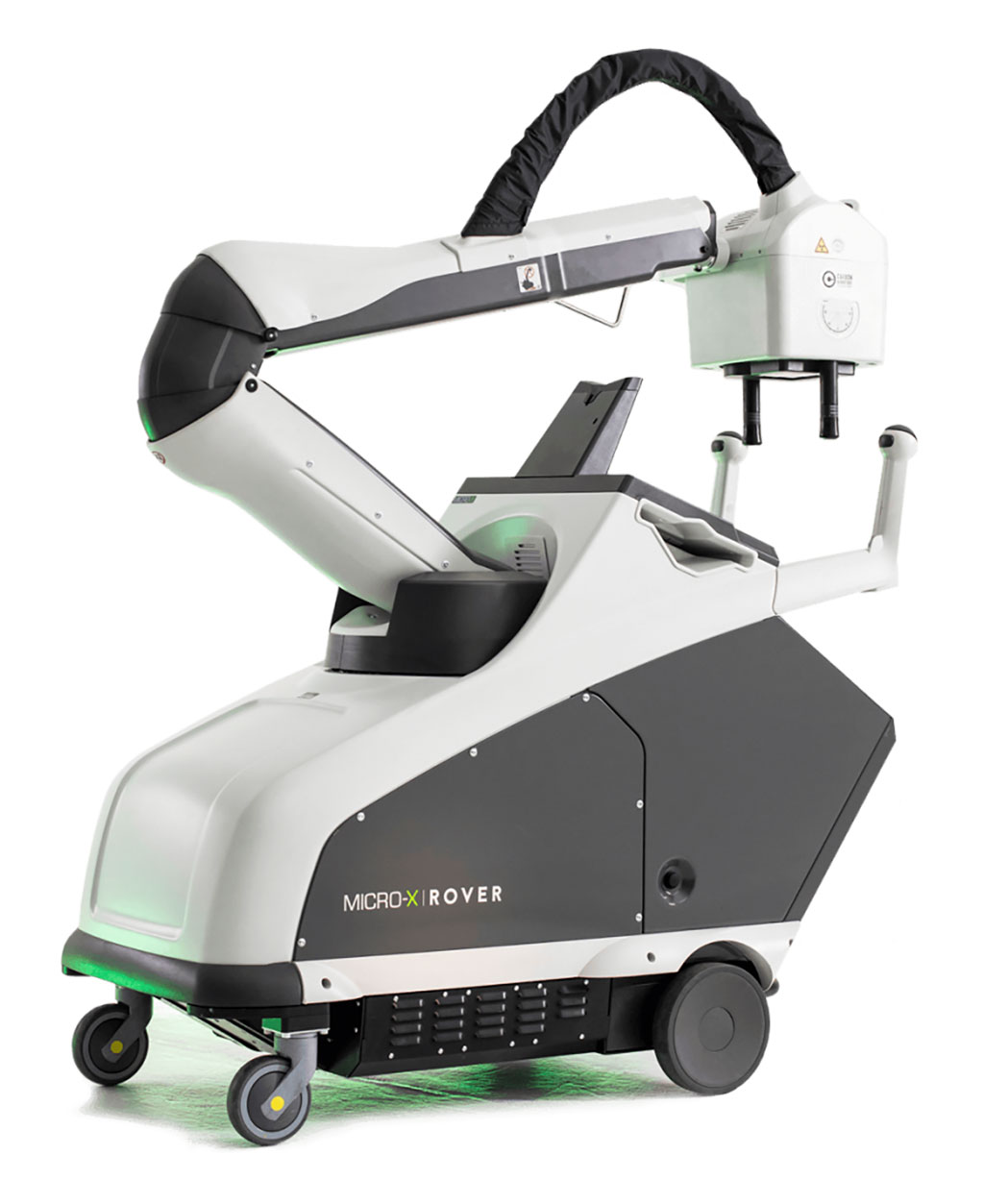 Utilizing Carbon nanotube (CNT) technology, the Rover is agile and flexible with key design features to make optimal positioning easier, including 75mm step upground clearance that allows for operation on uneven ground, battery operation with 10 hours endurance, and a swappable battery pack that can be replaced in under a minute. Hard shell reusable plastic packaging for military transportation, lifting handles, and a reinforced belly facilitate deployment in field hospitals. Rover using a digital flat panel detector (FPD), an imaging processing software system, and flexible image communication options.
"The Rover system was specifically designed for use in Australian Army deployments with support from the Australian Defence Force, filling a gap and improving healthcare for our military personnel in extremely challenging environments," said Peter Rowland, managing director of Micro-X. "No other product offers such high performance in a light-weight package. The weight of most hospital-grade mobile x-ray machines makes them unsuitable, so prior to the Rover only small animal veterinary x-ray machines were light enough to be deployed by the military."
Traditional x-ray tubes use a hot filament, like an old-fashioned light bulb, to generate the electron stream needed to make x-rays; but Micro-X's technology applies voltage to an emitter made from CNT to generate the stream of electrons instead. It's smaller, more energy efficient and longer lasting, like LED lights. Not only are the devices much lighter, they produce a beam that can be controlled instantly and precisely by simply adjusting the voltage.
Related Links:

Micro-X
Other channels