Home Reading Station Allows Radiologists to Work from Afar
By MedImaging International staff writers
Posted on 17 Feb 2021
A new radiology solution specifically designed for remote reading provides the same level of quality, security, and performance as a hospital workstation.
Developed jointly by Barco (Kortrijk, Belgium) and VisionTek (Schaumburg, IL, USA), the eGFX Home Read Station combines a pre-installed Barco MXRT-display controller with the VisionTek Thunderbolt 3 Mini eGFX Enclosure. The sleek, portable device sits on a desk or hidden away beneath it, discretely handling graphic intensive medical scan applications. To use, a laptop or PC are connected to the enclosure to start reading medical images and obtain access to additional features, such as Barco's clinical tools and QAWeb.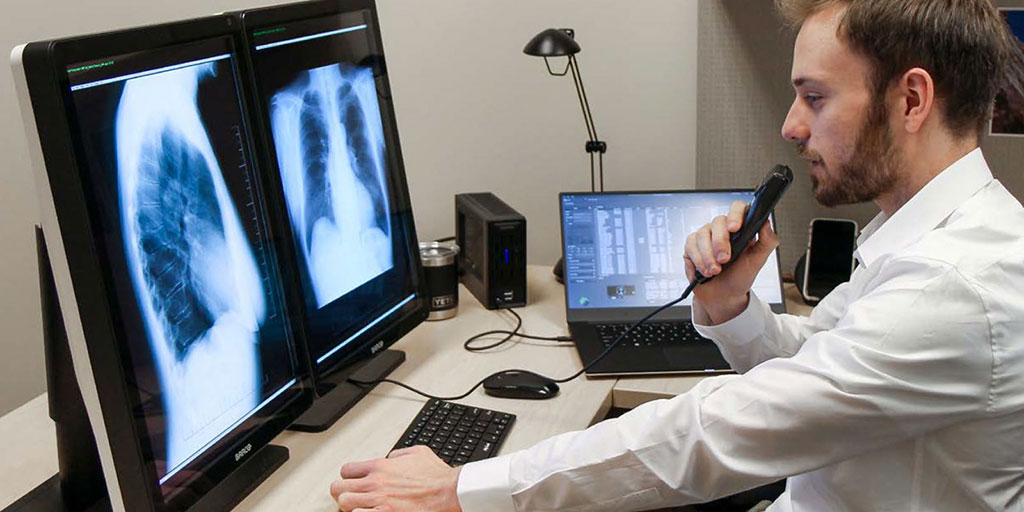 The eGFX Home Read Station provides four DisplayPort 1.4 video outputs; two USB 3.0 ports on the front for added connectivity; a RJ 45 Gigabit Ethernet port for high speed network connectivity; dual Thunderbolt 3 controllers for dedicated bandwidth; an aluminum design for lightweight performance; and a compact design and small footprint. The system is compatible with Barco display systems and validated mobile workstations from Lenovo, Dell, and HP. Using Barco QAWeb Enterprise, quality and compliance of all workstations can be managed remotely, so software updates and security scans can be executed easily.
"This configuration is seamlessly deployable and mirrors the hospital reading environment, providing the same diagnostic confidence and medical compliance maintained within hospital walls," said Mike Sklar, VP of Healthcare Sales for the Americas at Barco. "It's paired with Barco's QAWeb calibration and monitoring software, which is the industry's first and only web-based service for high-grade quality assurance."
"VisionTek's Mini eGFX enclosure powered by Barco MXRT series graphics boards and diagnostic displays allow radiologists to remotely read scans in the safety of their home office," said Michael Innes, president of VisionTek. "VisionTek is very proud to play a small part in technology innovation that impacts some of the most critical healthcare applications within the radiology community."
The Covid-19 pandemic has forced a significant portion of the workforce to work from home. Remote reading allows radiologists to work more efficiently, ensure optimal working conditions, and enables a flexible work schedule. On-call demand and weekend and late-evening duties, for example, can be performed at home instead of at the hospital. With the millennial generation and digital natives entering the workforce, home reading is becoming a standard benefit in radiology hiring.
Related Links:

Barco
VisionTek
Other channels