Mobile C-Arm System Supports Multidisciplinary Functionality
By MedImaging International staff writers
Posted on 26 Jan 2021
A new mobile C-arm X-ray system enables easier, more efficient imaging workflows to improve patient care during interventions in the operating room (OR).
The Siemens Healthineers (Erlangen, Germany) Cios Flow (VA30) system is designed to provide X-ray imaging of patients' anatomical structures during interventional endoscopic, fluoroscopic, gastro-intestinal, urologic, pain management, orthopedic, neurologic, vascular, cardiac, critical care, and emergency room procedures. The system includes a floor stand, the C-arm itself, the X-ray tube and its housing, the flat panel detector (FPD), a digital imaging system, collimator, and other components.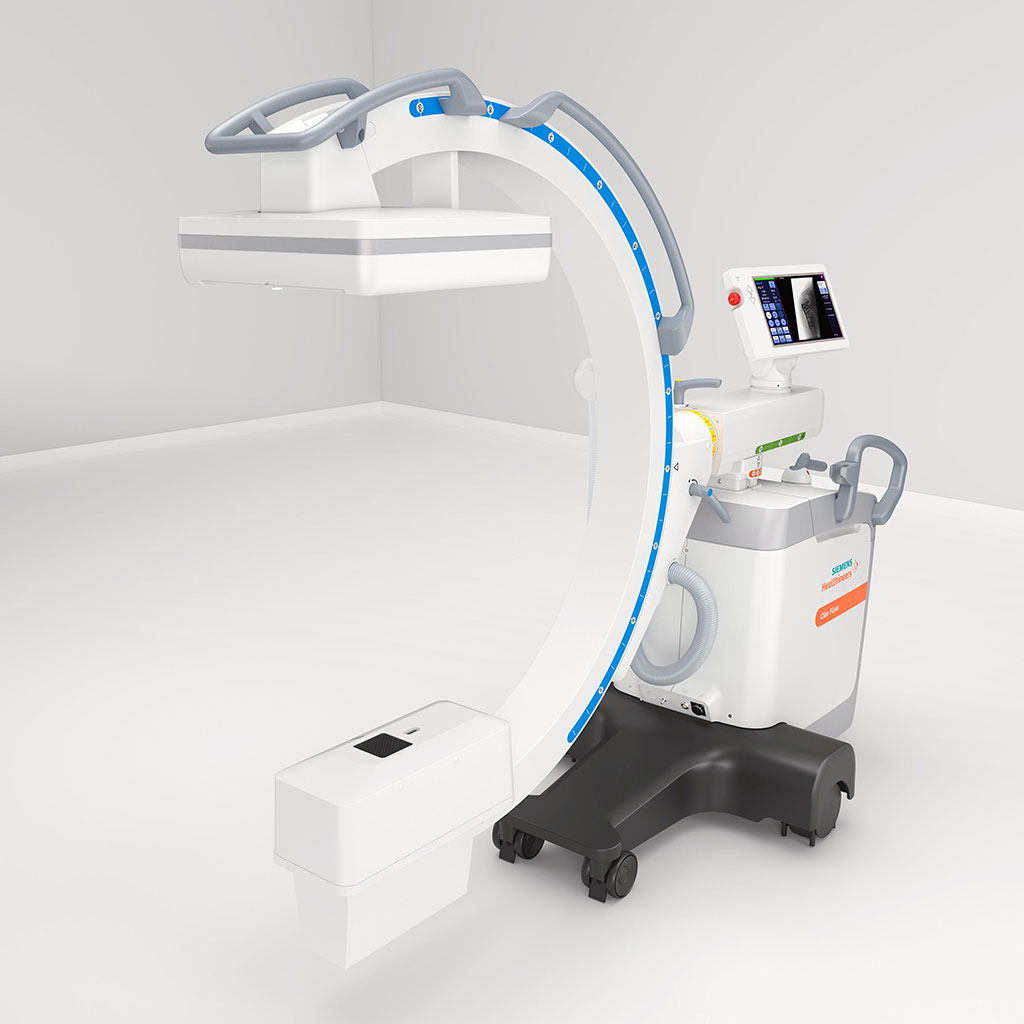 The image display station is on a moveable trolley that contains image processing, storage, and data network modules, and an intuitive touch interface that shows a preview image of the anatomical areas of interest. When the user touches the interface, the SpotAdapt function automatically optimizes relevant imaging and post-processing parameters, such as brightness and contrast, for optimal results. The C-arm, which can be angulated in both planes and lifted vertically, shifted to the side, and moved forward and backward, is connected to the display station.
"With the Cios Flow, Siemens Healthineers proudly offers customers a mobile C-arm system with broad multidisciplinary functionality as well as a robust level of cybersecurity to help enable secure, efficient operations in the operating room," said Lara Barghout, senior vice president of Advanced Therapies at Siemens Healthineers North America.
The Cios Flow offers Windows 10 security functions to help minimize cyberattacks targeting the system or patient data, as well as access and user management features to prevent and restrict unauthorized access to sensitive data. Downloaded applications can be whitelisted to ensure that users access only safe software from trusted sources. Patient data can also be encrypted using BitLocker, with all system changes tracked.
Other channels