Safety of Iodinated Contrast Use for Kidney CT Reaffirmed
By MedImaging International staff writers
Posted on 06 Feb 2020
New consensus statements declare that concerns over potential harms associated with intravenous (IV) contrast use for computerized tomography (CT) for kidney disease have been overstated.
The statements, issued by the American College of Radiology (ACR; Reston, VA, USA) and the National Kidney Foundation (New York, NY, USA), suggest that this is primarily to a historic lack of control groups sufficient to separate between contrast-induced acute kidney injury (CI-AKI) and contrast-associated AKI (CA-AKI), which is coincident to contrast media administration. The new consensus statements underscore the differences between them, and suggest properly distinguishing between the two in order to minimize overstating the risk of contrast use.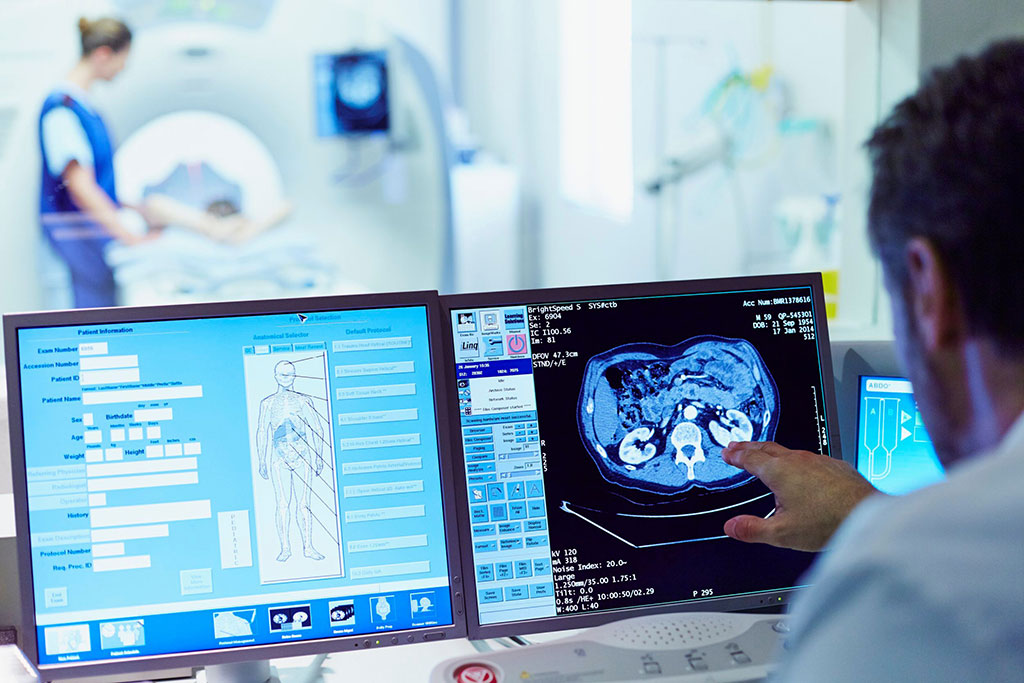 The ACR and National Kidney Foundation concluded that the use of intravenous contrast CT was safe for patients who have AKI, or have an estimated glomerular filtration rate (eGFR) of less than 30 mL/min per 1.73 m2; prophylaxis with intravenous normal saline is recommended. In individual high-risk circumstances, prophylaxis may be considered in patients with a higher estimated glomerular filtration, at the discretion of the ordering clinician. Contraindications include patients suffering from heart failure (HF), or if they are not undergoing maintenance dialysis.
Other key recommendations in the consensus statements are to avoid lowering IV contrast media dose below the diagnostic threshold; to avoid initiating or altering renal replacement therapy based solely on contrast media administration; to not allow the presence of a solitary kidney to influence the decision-making process regarding contrast-induced kidney injury; and to withhold prescribing toxic medications to high-risk patients. The statements were published on January 21, 2020, in
Radiology
.
"Whereas contrast-induced acute kidney injury suggests a causal relationship between contrast use and nephrotoxicity, contrast-associated injury indicates that there is no direct causal relationship between the two. Yet these two concepts are often incorrectly interlinked," said Matthew Davenport, MD, of the University of Michigan (Ann Arbor, USA), who led the two consensus groups. "Modern data clarify that this perceived risk has been overstated. Our intent is to provide multidisciplinary guidance regarding the true risk to patients and how to apply a consideration of that risk to modern clinical practice."
IV iodinated contrast media are commonly used with CT to evaluate disease and to determine treatment response. Radiologists and clinicians are routinely charged with balancing the potential risks of contrast media administration with diagnostic benefits, but this is often fraught with confusion, uncertainty, and heterogeneity, especially in AKI patients. As a result, iodinated contrast media is often denied or delayed in patients with reduced kidney function due to perceived risks of CI-AKI, creating potential for indirect harm related to delayed diagnosis and misdiagnosis.
Related Links:

American College of Radiology
National Kidney Foundation
Other channels