Futuristic Imaging System Advances Digital Radiography
By MedImaging International staff writers
Posted on 28 Jan 2020
A novel digital X-ray technology, combined with its planned software solution, will promote the early detection of medical conditions at significantly lower costs than current imaging systems.
The Nanox (Neve Ilan, Israel) Nanox System is composed of the Nanox.Arc, a digital X-ray device that supports imaging modalities such as computerized tomography (CT), mammography, fluoroscopy and angiogram; and the Nanox.Cloud, a companion cloud-based software platform designed to provide an end-to-end medical imaging service. Nanox.Cloud, which is still under development, will include image repository, radiologist matching, online and offline diagnostics review and annotation, connectivity to diagnostic assistive artificial intelligence systems, billing, and reporting.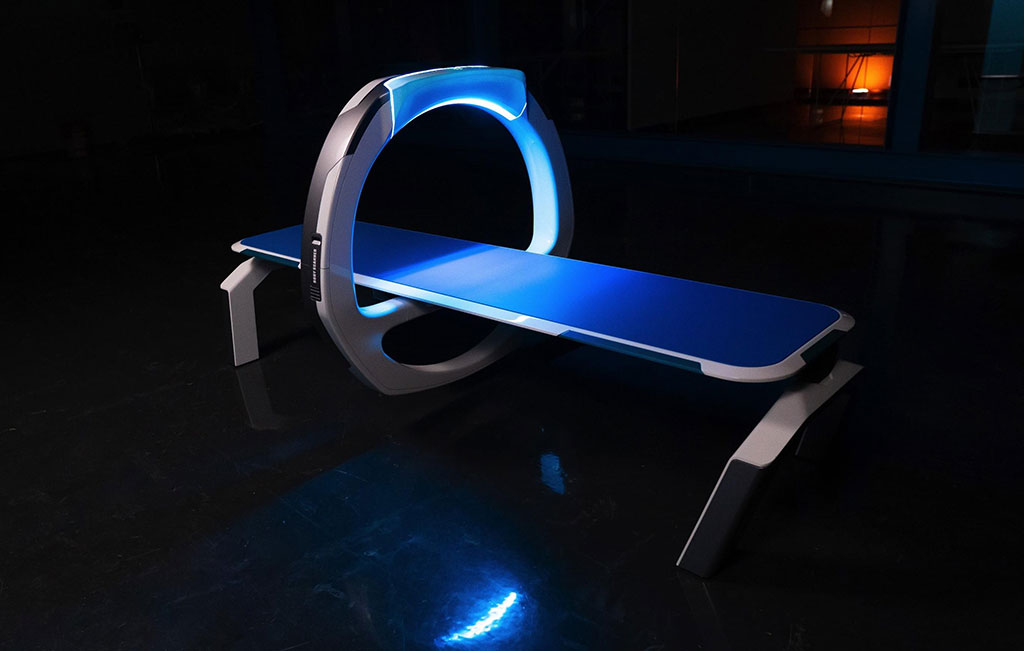 The Nanox.Arc is designed to resemble a portable bed, intended to make the patient feel more at ease while scanning is carried out. Arc enables the delivery of pulsating electron beams, unlike current X-ray cathodes that use heat-based filaments to deliver continuous radiation. Without the need to dissipate heat, the cold cathode can be made between 70-90% smaller than a conventional tube, and can also enable the use of multiple tubes in a stationary tube array, rather than a rotating gantry, minimizing both overall cost and radiation.
"This Star Trek biobed-looking medical imaging machine promises to make medical scanning available to people around the world at a significantly lower cost. We want the Arc to be accessible, portable, easy to operate and focus on what's important: the patient," said Ran Poliakine, founder and CEO of Nanox. "The Starfleet's unsung hero allowed doctors to assess and diagnose their patients in minutes, and that is exactly what we are aiming to achieve. Now we are ready to take a giant leap forward in making it possible to provide one scan per person, per year, for preventative measures."
Electrons are a fundamental constituent of atoms and are negatively charged particles, and X-rays are beams of photons. One way to generate x-rays is to start with a high intensity pulsed electron beam and let it impinge on a metal such as tungsten or molybdenum, generating a bright bremsstrahlung x-ray source.
Related Links:

Nanox
Other channels