Novel RF Table Improves Workflow and Operator Efficiencies
By MedImaging International staff writers
Posted on 28 Nov 2019
A multifunctional conventional radio/fluoroscopy (RF) table system easily performs both bariatric and routine daily fluoroscopic and radiographic exams.
The Shimadzu Medical Systems (SMS; Torrance, CA, USA) FluoroSpeed X1 edition RF system offers imaging multimodalities, including not only general RF applications, such as chest, abdomen, or extremities imaging, but also upper gastrointestinal (GI) needs, such as modified swallows, and even joint injections. The system comes supplied with a 43X43 cm dynamic flat panel detector (FPD) pre-installed in the table bucky; an optional second X-ray tube installed on an overhead rail can expand system functionality and versatility exponentially.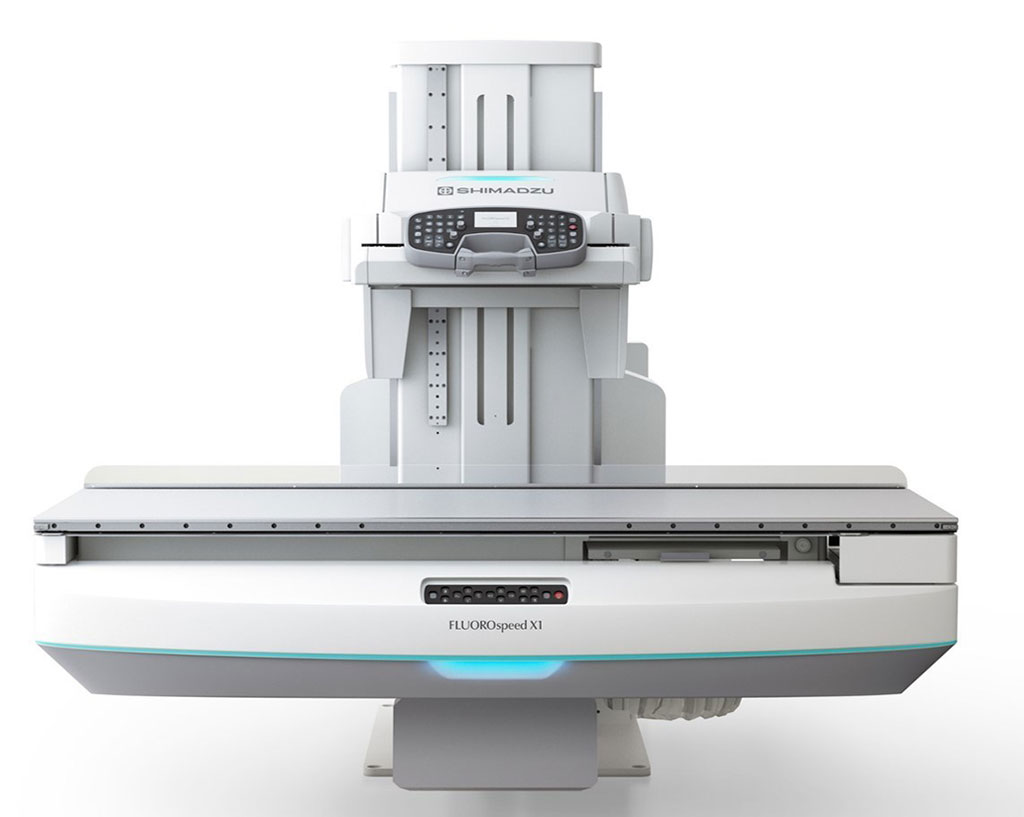 The table can support a static weight bearing load of 300 kg, as well as a 227 kg all motion bearing load; and with an 80 cm aperture opening between table top and deck, it is wide enough to provide access for imaging patients in wheelchairs. Other features include Glide Assist technology, which allows the FPD deck to be parked in any position effortlessly; height adjustable patient-side table controls; fingertip access to automatically programmed radiography (APR) sets; image recording functions; ambidextrous control handle for the imaging deck; and site-specific programmable function buttons.
"The X1 is an outstanding RF system offering a cost-effective balance of functionality to support a wide range of general RF applications, such as chest, abdomen, or extremities along with Upper GI's," said Charles Cassudakis, director of radiographic and RF modalities at SMS. "An ambidextrous control handle for the imaging deck, along with fingertip access to APRs, image recording functions, and site-specific programmable function buttons, are all standard on the new X1 RF system."
Related Links:

Shimadzu Medical Systems
Other channels