Judicious CT Imaging Suggested for Kidney Stone Patients
By Medimaging International staff writers
Posted on 28 Aug 2019
A new study reports that patients with active kidney stone disease are exposed to roughly 10 times more annual computed tomography (CT) radiation than those without kidney stones.
Researchers at the University of Washington (UW; Seattle, USA) conducted a study to examine trends in CT use and estimate the radiation exposure among kidney stone formers, based on the MarketScan national insurance claims database. The study included 327,516 active stone patients, 175,228 inactive stone patients, and 502,744 controls. CT utilization was tracked over three years for each group, with annual CT-related radiation exposure estimated using previously published dose values.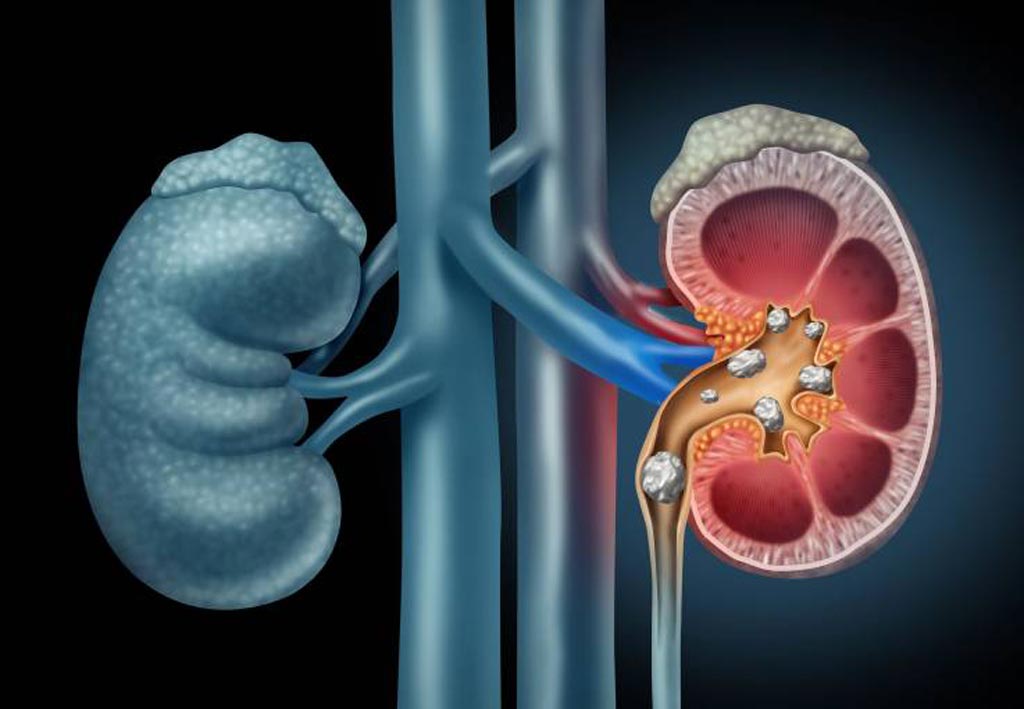 The results revealed that on average, active stone patients received nearly ten times as many CTs as controls at three years, and more acute imaging. Overall, 25% of operative and 15% of non-operative patients, respectively, received more than three CTs in three years, with association to female gender. For non-operative patients, this was also associated with age, residence in the North-Central or South regions, and inversely associated with metropolitan residence. Over 10% of active stone patients were estimated to receive more than 20 mSv (the annual occupational limit suggested by the International Commission on Radiological Protection).
Among the factors that may have contributed to the significantly greater CT utilization rates for patients with active stone disease is the persistence of recurrent kidney stones, which results in clinicians being more likely to order repeat CT exams for them. Second, most emergency clinicians continue to offer CT as the initial test for kidney stone patients with renal colic. As a result, many patients with active stone disease who present to the emergency department for pain caused by the same stone often receive multiple duplicate CT scans. The study was published on August 9, 2019, in Urology.
"Despite debate about the risks of CT-related radiation, overall CT utilization remains high among patients with active stone disease," concluded lead author Jessica Dai, MD, and colleagues of the department of urology. "Over three years of follow-up, these patients received significantly more CT imaging than those with inactive stone disease and controls. ...This has implications on cumulative radiation exposure over time."
Kidney stones are often no larger than a grain of rice, yet some can grow to a diameter of several centimeters, causing blockage of the ureters. If it cannot be dissolved chemically, the kidney stone is treated using extracorporeal shock-wave therapy or minimally invasive endoscopic modalities. Many of these patients suffer from disease recurrence and need retreatment, but new stone formation might be reduced by adapting dietary habits or the use of particular medication strategies, as based on stone composition.
Related Links:
University of Washington

Other channels