AI Tech Supports GI Cancer Pathology Detection
By MedImaging International staff writers
Posted on 09 Sep 2021
A pathology system that uses AI-based algorithms to analyze biopsies improves the quality of cancer diagnosis in the gastrointestinal (GI) tract, reduces diagnosis time, and boosts productivity.
The Ibex Medical Analytics (Ibex; Tel Aviv, Israel) Galen Gastric is an integrated diagnostics and quality control solution designed to support pathologists in the detection of gastric cancer, dysplasia,
H. pylori
, and other clinical findings. The system combines big data from digitized glass slides and electronic medical records (EMRs) to reveal underlying patterns. The Galen platform includes Ibex First Read, an application that analyzes cases prior to human pathologist review; and Ibex Second Read, which works in parallel with human pathologists in order to review to identify any discrepancies.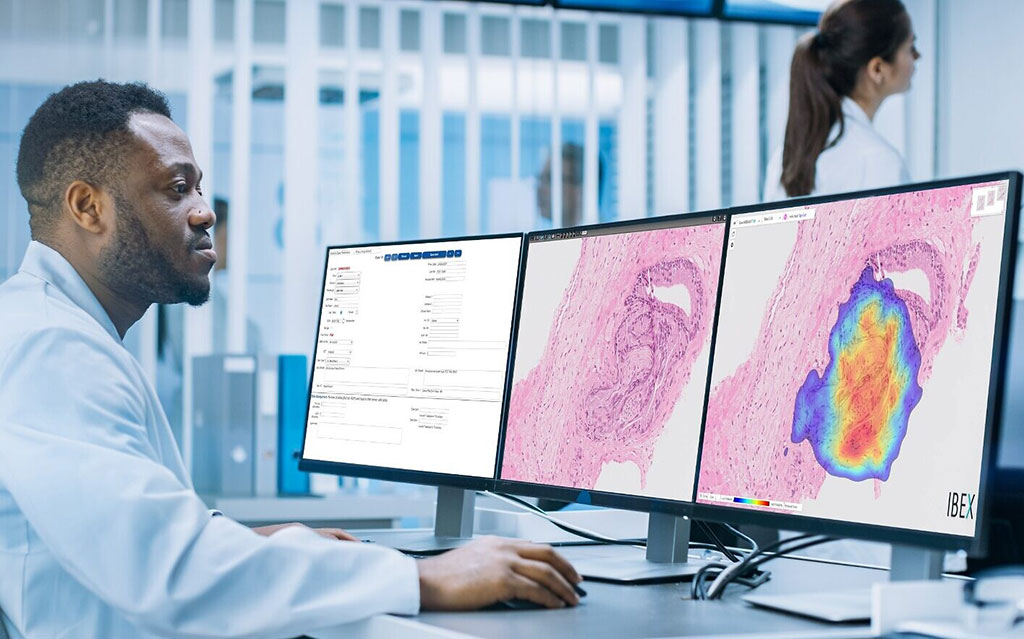 Ibex has partnered with Maccabi Healthcare Services (Tel Aviv, Israel), a large healthcare provider in Israel that owns one of the largest digitized clinical datasets in the world. The archives include millions of pathology slides and fully digitized pathology reports. Ibex augmented Maccabi's dataset with those from other pathology institutes and manually annotated biopsy images during the training phase, resulting in a model which was then tested on new sets of images in an iterative and meticulous process to determine that the algorithm is accurate and meets performance goals.
"Galen Gastric demonstrates that our Strong AI is the leading approach for empowering pathologists with solutions that support their real-world needs," said Chaim Linhart, PhD, co-founder and CTO of Ibex Medical Analytics. "The Galen platform lays the foundation to clinical-grade computational solutions that accurately identify dozens of features and become the physician's perfect companion, helping provide every patient with an accurate, timely and personalized cancer diagnosis."
Digital pathology is an image-based environment which is enabled by computer technology that allows for the management of information generated from a digital slide. It is enabled in part by virtual microscopy, the conversion of glass slides into digital slides that can be viewed, managed, shared and analyzed on a computer monitor. With the advent of whole-slide imaging, digital pathology is currently regarded as one of the most promising avenues of diagnostic medicine.
Related Links:

Ibex Medical Analytics
Maccabi Healthcare Services