Sun Nuclear Introduces New SaaS Option for Its SunCHECK Quality Management Platform
By MedImaging International staff writers
Posted on 15 Apr 2022
As demands grow within radiation therapy departments, clinical and operational efficiency is essential for effective quality management. The SunCHECK Platform from Sun Nuclear Corporation (Melbourne, FL, USA), a wholly-owned subsidiary of Mirion Technologies, Inc. (Atlanta, GA, USA), is a secure, scalable infrastructure built to meet the needs of any clinic type – from single-linac sites and large academic centers to hospitals and cancer center networks. Globally, more than 1,600 clinical users rely on SunCHECK software for integrated, independent quality management of their radiation therapy programs. However, local management of software and servers can be burdensome, requiring capital for server hardware.
Sun Nuclear has now released an enhanced Cloud-hosted, SaaS option for its SunCHECK Quality Management Platform. Through a centralized database and single interface, the SunCHECK Platform streamlines and standardizes workflows for Radiation Therapy Quality Assurance (QA) – to reduce risk and improve Patient Safety in cancer care. The SaaS model offers scalability, security, and operational efficiencies for health systems looking to integrate and automate QA, with a comprehensive, proven solution. Cloud-hosted, SaaS implementation of the SunCHECK Platform reduces the time and resources required for upfront deployment and ongoing support. SunCHECK users and their IT departments can be assured of reliability, redundancy, and security, with Amazon Web Services as the Cloud provider for the SunCHECK SaaS option. The SunCHECK SaaS solution can be customized to meet any clinic's radiation oncology quality management needs and is accessed through a secure Internet connection.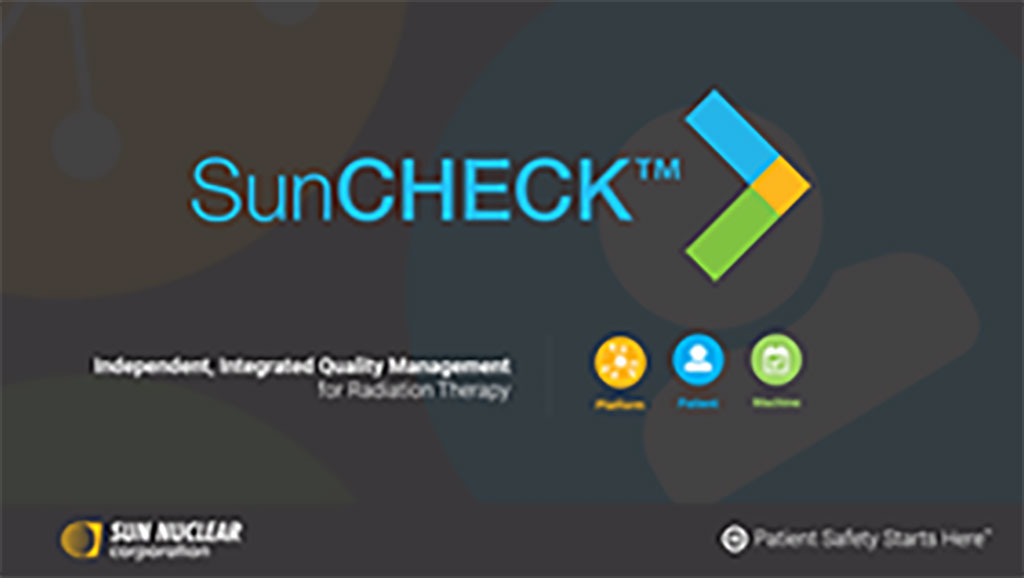 "IT departments are under extreme pressure to maintain cybersecurity and ensure operational continuity. With the new SaaS model for the SunCHECK Platform, we're dedicated to providing the most robust and secure solution possible, with built-in backup and data redundancy, plus the highest levels of data encryption, both at rest and in-transit," said Andy Fuller, Sun Nuclear Director of Product Management for the SunCHECK Platform."
Related Links:
Sun Nuclear Corporation 
Mirion Technologies, Inc. 
Other channels