Radioactive Iodine Most Effective Treatment for Hyperthyroidism
By MedImaging International staff writers
Posted on 12 Feb 2020
New guidelines issued in the UK for the treatment of hyperthyroidism, including Graves' disease, place heavier emphasis on the use of radioactive iodine as the frontline treatment for patients unlikely to remain remission-free on medication.
The guideline summary, compiled by researchers from the Royal College of Physicians (London, UK), the University of Birmingham (UB; United Kingdom), and the Royal College of Obstetricians and Gynaecologists (London, UK), are part of broader guidelines on thyroid disease issued by the UK National Institute for Health and Care Excellence ((NICE; London, United Kingdom), which concludes that radioactive iodine results in cure in as many as 90% of hyperthyroidism cases.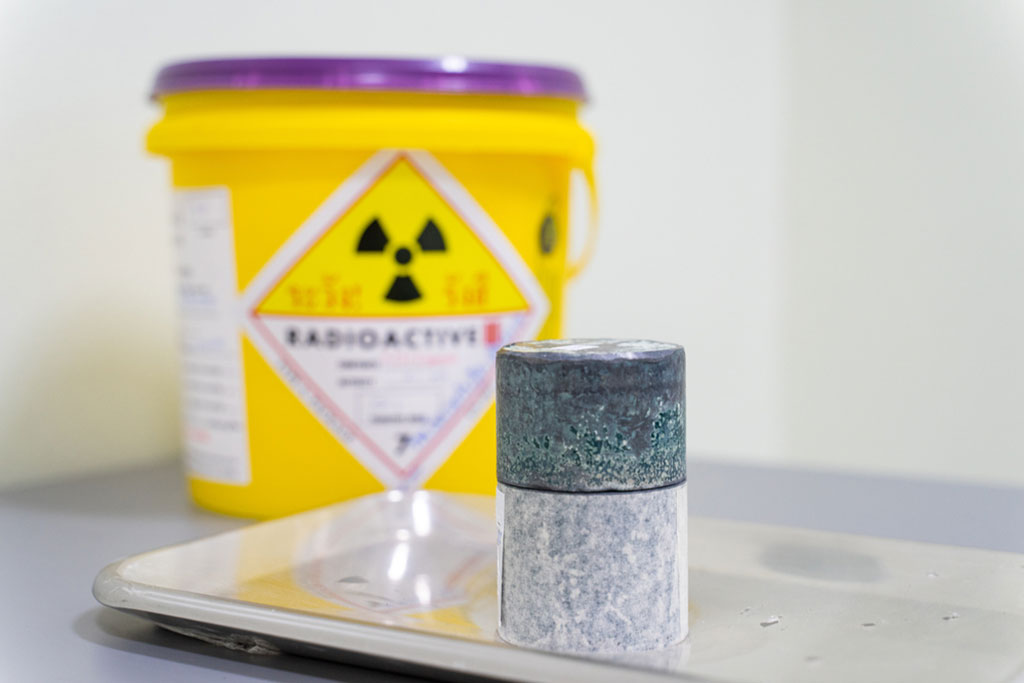 The new NICE guidelines cite five randomized controlled trials of people with hyperthyroid disease, which collectively indicate that long-term outcomes were improved with radioactive iodine treatment compared with antithyroid drugs, despite the former having a higher risk of thyroid eye disease (also known as Graves' ophthalmopathy). In addition, eight nonrandomized studies show no evidence of a clinically important increase in cancer diagnoses or deaths between those treated with radioactive iodine and healthy controls. The guideline was published on January 29, 2020, in
BMJ
.
"The strongest arguments in favor of radioactive iodine as a first-line therapy were the likelihood of inducing remission of Graves' disease with radioactive iodine, the finding that radioiodine is a safe treatment, and the reduction in the need for patients to remain on antithyroid drugs, which may have significant side effects," said senior author Kristien Boelaert, MD, PhD, of UB. "We are very pleased to have been able to work with NICE to provide clear new guidance which we hope will improve outcomes for patients with this condition."
Most cases of hyperthyroidism are due to Graves' disease, an autoimmune disease of the thyroid, an endocrine gland in the neck that produces two hormones secreted into the bloodstream, thyroxine (T4) and triiodothyronine (T3); T4 is converted to T3 in cells and tissues. The hormones regulate metabolism. Thyroid disorders include hypothyroidism, hyperthyroidism, nodules, cancer, Graves' disease, and post-partum thyroiditis. The prevalence of hyperthyroidism is about 1.2% (0.5% overt and 0.7% subclinical).
Related Links:

Royal College of Physicians
University of Birmingham
Royal College of Obstetricians and Gynaecologists
UK National Institute for Health and Care Excellence
Latest Nuclear Medicine News
Other channels