Lithium Reverses Radiation Brain Damage and Rescues Cognition
By MedImaging International staff writers
Posted on 27 Nov 2019
A new study shows that lithium can help reverse irradiation-induced loss of hippocampal neurogenesis and cognitive impairment.
Researchers at Columbia University (New York, NY, USA), Karolinska Institutet (KI; Solna, Sweden), KTH Royal Institute of Technology (Stockholm, Sweden), and other institutions conducted a study in female mice who received a single 4 Gray whole-brain radiation dose 21 days after birth. They were then randomized to 0.24% Li
2
CO
3
chow, or to normal chow alone. Hippocampal neurogenesis was assessed 77, 91, and 105 days after birth. The results showed that lithium can reverse irradiation-induced brain damage and cognition losses, even when introduced long after the injury.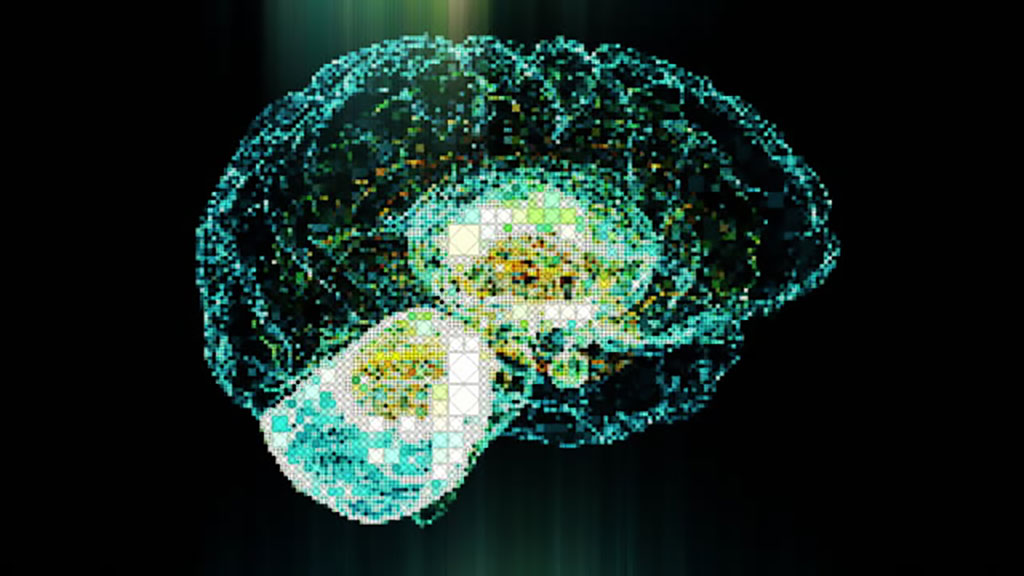 Overall, the treatment ameliorated deficits in spatial learning and memory retention observed in the irradiated mice. The researchers concluded that lithium treatment should be intermittent, in order to first make neural progenitors proliferate and then, upon discontinuation, allow them to differentiate. Gene expression profiling and DNA methylation analysis identified two factors related to the observed effects; Tppp, a protein associated with microtubule stabilization that is important for the cytoskeleton, and GAD65, a protein associated with neuronal signaling that affects the GABA system, which is central to neuronal maturity. The study was published on November 14, 2109, in
Molecular Psychiatry.
"In the past few years, pediatric oncology has become better at saving lives, but does so at a high cost. Virtually all children who have received radiation treatment for a brain tumor develop more or less serious cognitive problems," said senior author Professor Klas Blomgren, MD, of the department of women's and children's Health at Karolinska Institutet. "This can cause difficulties learning or socializing and even holding down a job later in life. We must be better at taking care of the damage we cause, and this is what this research is all about."
Lithium, commonly used in the treatment of bipolar disorder, has been shown to exert neuroprotective and regenerative effects in a variety of neurological insults. In preclinical studies, lithium protected the neonatal brain against the neurodegenerative effects of hypoxia-ischemia, and rescued cognitive loss in both adult and young mice after cranial irradiation. The neuroprotective effects of lithium after cranial irradiation are attributable to enhanced hippocampal neurogenesis and decreased apoptosis.
Related Links:

Columbia University
Karolinska Institutet
Other channels