Prostate Cancer Survivors Can Forgo Postoperative Radiotherapy
By MedImaging International staff writers
Posted on 08 Oct 2019
A new study shows no difference in disease recurrence between men who underwent radiotherapy (RT) shortly after surgery and men who had RT later.
Researchers at University College London (UCL, United Kingdom), The Royal Marsden NHS Foundation Trust (London, United Kingdom), the Institute of Cancer Research (ICR; London, United Kingdom), and other institutions conducted a study that enrolled 1,396 patients after surgery for prostate cancer from the UK, Denmark, Canada, and Ireland. The men were randomly allocated to postoperative RT or the standard approach of observation only, with RT kept as an option if the disease recurred.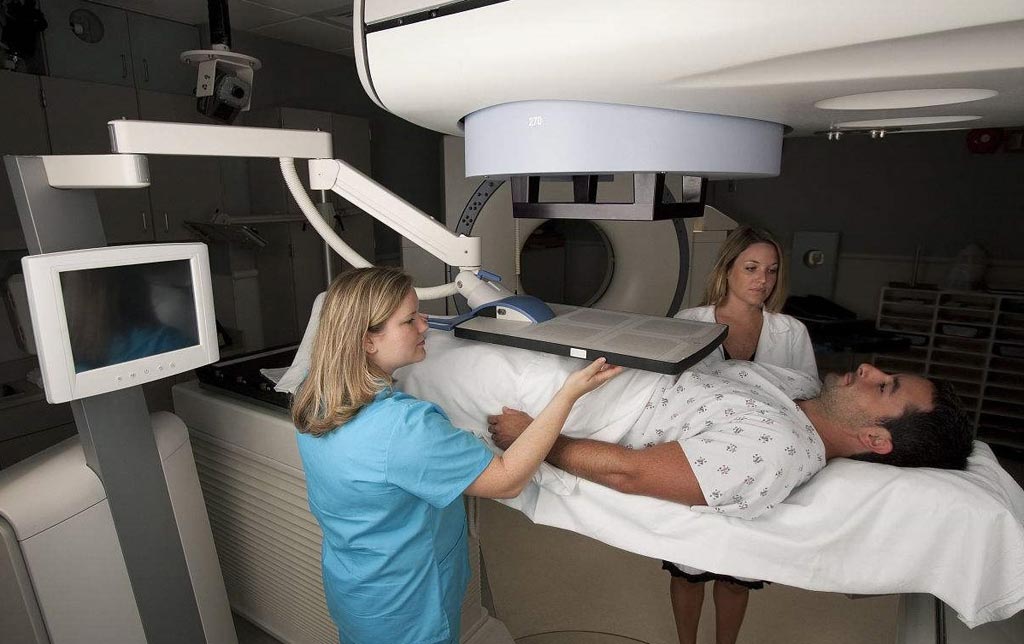 The results showed that at a median follow-up of five years, progression free survival was 85% in the postoperative RT group and 88% in the standard care group. Self-reported urinary incontinence was worse at one year in 5.3% of patients receiving RT, compared to 2.7% who had standard care. Radiation Therapy Oncology Group (RTOG) grade 3/4 urethral stricture was reported at any time in 8% versus 5% of the RT and standard care groups, respectively. The study was presented at the European Society for Medical Oncology (ESMO) annual meeting, held during September 2019 in Barcelona (Spain).
"The results suggest that radiotherapy is equally effective whether it is given to all men shortly after surgery or given later to those men with recurrent disease," said lead author and study presenter Professor Chris Parker, MD, of The Royal Marsden NHS Foundation Trust and the ICR. "The good news is that in future, many men will avoid the side effects of radiotherapy. These include urinary leakage and narrowing of the urethra, which can make urination difficult. Both are potential complications after surgery alone, but the risk is increased if radiotherapy is used as well."
Adjuvant RT, directed to where the resected prostate was located in the pelvis, is intended to kill any lingering prostate cancer cells left behind, and improve the chance of cure. On the other hand, it may cause problems with bladder, bowel, or sexual function. In some men it may be futile if the prostate cancer cells have already spread beyond the pelvis.
Related Links:
University College London
The Royal Marsden NHS Foundation Trust
Institute of Cancer Research

Other channels