Proton Therapy System Available in Multi-Room Configuration
By Medimaging International staff writers
Posted on 02 Oct 2019
The Varian Medical Systems (Varian, Palo Alto, CA, USA) ProBeam 360° system is now available in a multi-room (one to five treatment or research rooms) configuration, which allows cancer centers to tailor the system to meet clinical, research, and capacity needs. Treatment room options include rotating gantries, fixed beam rooms, or eye treatment rooms. Research rooms are available for non-clinical proton beam applications.
The ProBeam 360° system features an extremely powerful cyclotron accelerator, iterative cone-beam computerized tomography (CT) imaging, and high-definition pencil-beam scanning. The 360° rotating gantry enables efficient intensity-modulated proton therapy (IMPT) and faster treatment times by minimizing the need for patient repositioning, thus allowing high-quality cone-beam CT (CBCT) imaging from most angles. RapidScan technology simplifies the process of motion management by delivering each field in a single breath-hold, a capability that increases the number of patients who can comply with breath-hold treatments.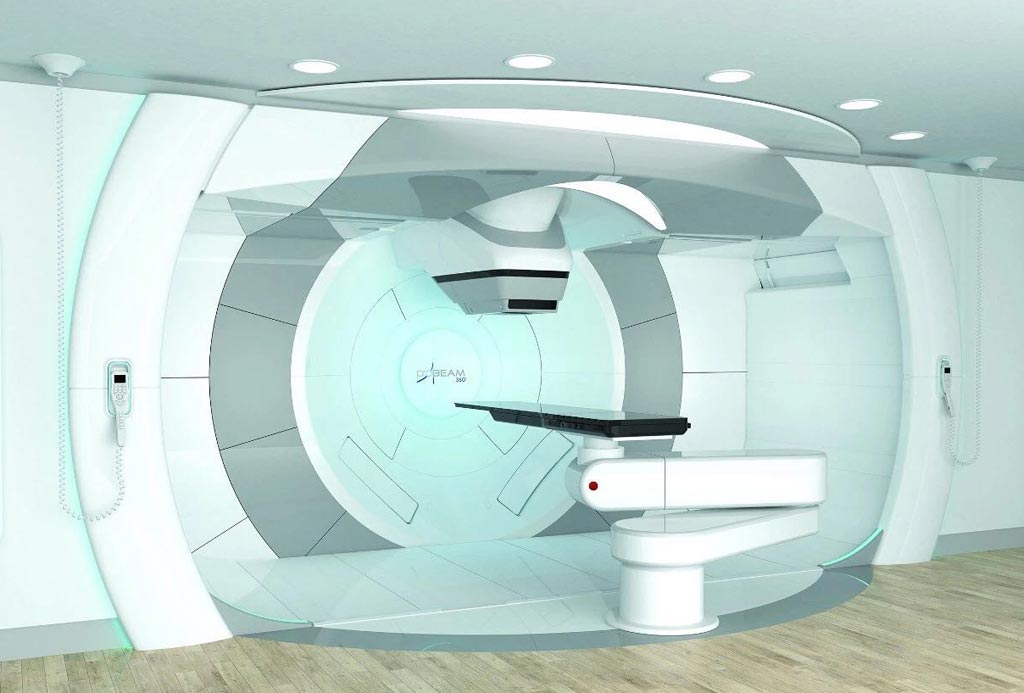 The high-definition pencil-beam scanning technology gives clinicians the ability to deliver dose precisely within the contours of a tumor, minimizing dose to healthy tissue. An iterative CBCT capability enables adaptive precision radiation therapy (RT) during a course of treatment. The system also offers clinicians a viable path to potential next-generation treatments such as Flash therapy. In addition, the ProBeam 360° System offers a 50% smaller volume, a 30% smaller footprint, and 25% lower vault construction cost than Varian's previous multi-room solution.
"Proton therapy plays an important role in the fight against cancer. The multi-room configuration of ProBeam 360° system provides clinics the flexibility to meet their treatment needs, while also increasing access for patients to proton therapy," said Kolleen Kennedy, chief growth officer and president of Proton Therapy Solutions at Varian. "Increasing access to advanced treatments like proton therapy is an important step towards achieving our vision of a world without fear of cancer."
Protons are generated by accelerators in the range of 70 to 250 MeV; by adjusting the energy of the protons during application of treatment, the cell damage due to the proton beam is maximized within the tumor itself. And due to their relatively large mass, protons also have little lateral side scatter in the tissue, staying focused on the tumor. Tissues closer to the surface of the body than the tumor receive reduced radiation, while tissues deeper within the body receive very few protons, so that the dosage becomes immeasurably small.
Other channels