Radioactive Iodine Treatment Increases Risk of Cancer Death
By MedImaging International staff writers
Posted on 16 Jul 2019
Patients with hyperthyroidism treated with I-131 radioactive iodine (RAI) are at an increased risk of death due to solid cancer, according to a new study.
Researchers at the U.S. National Cancer Institute (NCI; Rockville, MD, USA), Vanderbilt University Medical Center (VUMC, Nashville, TN, USA), and other institutions undertook a 24-year extension review of a study that followed US and UK patients who were diagnosed and treated for hyperthyroidism, beginning in 1946. A total of 18,805 patients (78% women), who were treated with RAI and who had no prior history of cancer at the time of first treatment were included in the analysis. The excess relative risks (ERRs) per 100-mGy dose to the organ or tissue were calculated.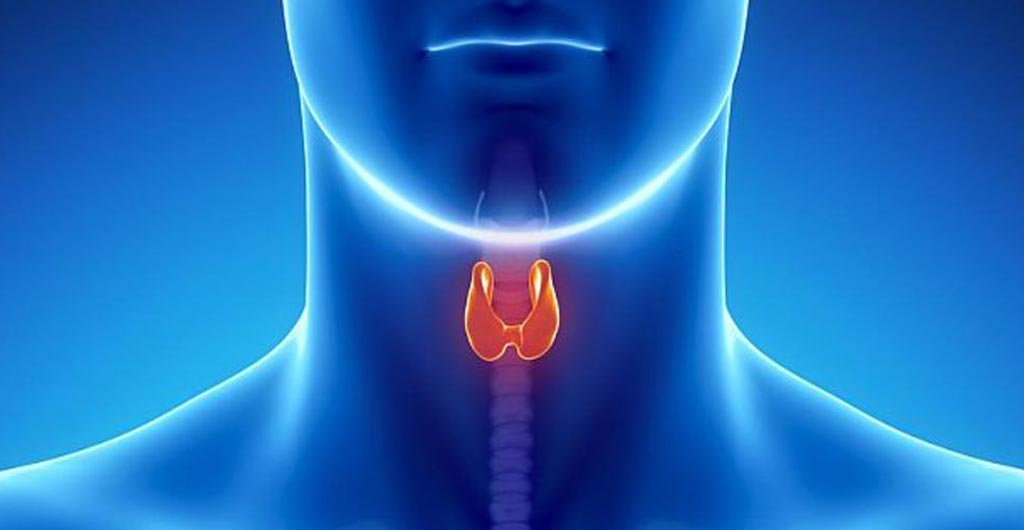 The mean total administered activity of the RAI was 375 megabecquerel (MBq) for patients with Graves disease, and 653 MBq for patients with toxic nodular goiter. Mean organ or tissue dose estimates ranged from 20-99 mGy (for colon or rectum, ovary, uterus, prostate, bladder, and brain/central nervous system), to 100-400 mGy (for pancreas, kidney, liver, stomach, female breast, lung, oral mucosa, and marrow), to 1.6 Gy (esophagus), and to 130 Gy (thyroid gland).
The researchers identified positive associations for all solid cancer mortality, including female breast cancer (RR 1.12), and all other solid cancers combined (RR 1.05). In patients with Graves disease, the 100-mGy dose to the stomach and breast corresponded to a mean administered activity of 243 and 266 MBq, respectively. The researchers estimated a lifetime excess of 19-32 solid cancer deaths for every 1,000 patients with hyperthyroidism that received typical doses to the stomach (150-250 mGy). The study was published on July 1, 2019, in JAMA Internal Medicine.
"RAI has been used extensively to treat hyperthyroidism since the 1940s. Although widely considered a safe and effective therapy, RAI has been associated with elevated risks of total and site-specific cancer death among patients with hypothyroidism," concluded lead author Cari Kitahara, PhD, of the NCI, and colleagues. "Greater organ-absorbed doses appeared to be modestly positively associated with risk of death from solid cancer, including breast cancer. Additional studies are needed of the risks and advantages of all major treatment options available to patients with hyperthyroidism."
In the United States, the prevalence of hyperthyroidism is 1.2% (0.5% overt and 0.7% subclinical), and most cases are due to Graves disease, an autoimmune disease that affects the thyroid, an endocrine gland located in the neck that produces two hormones secreted into the bloodstream, thyroxine (T4) and triiodothyronine (T3); T4 is converted to T3 in cells and tissues. The hormones regulate metabolism. Thyroid disorders include hypothyroidism, hyperthyroidism, nodules, cancer, Graves disease, and post-partum thyroiditis.
Related Links:
U.S. National Cancer Institute
Vanderbilt University Medical Center


Other channels