Radiosensitizer Molecule Enhances RT in Hypoxic Tumor Cores
By MedImaging International staff writers
Posted on 21 May 2019
A novel nanoparticle that generates radiation-induced reactive oxygen species (ROS) can dramatically increase the success of radiation therapy (RT), claims a new study.
Developed, among others, at the National Institute of Biomedical Imaging and Bioengineering (NIBIB; Bethesda, MD, USA), Zhejiang University (Hangzhou, China), the Chinese Academy of Sciences (Shenyang, China), the radiosensitizer molecule is made of hollow mesoporous organosilica nanoparticles (HMONs) that contain pores with a diameter of 2-50 nanometers. The HMONs are loaded with two different compounds; one creates ROS in an oxygen-rich environment when hit with radiation. The other creates ROS when hit with radiation in the hypoxic core of the tumor.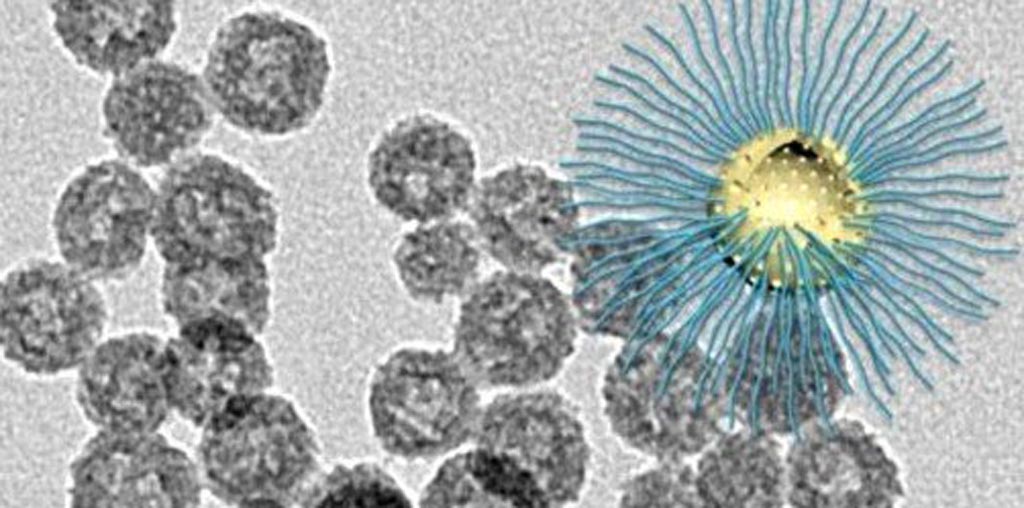 The loaded nanoparticles were tested in a human glioblastoma cell line, revealing that the combination of nanoparticles and radiation shredded the DNA of the glioblastoma cells, compared with nanoparticles alone or radiation alone. Tests showed that the nanoparticles generated extremely reactive oxygen free radicals by peroxy bond cleavage when exposed to radiation in both normoxic and hypoxic conditions, confirming that the system worked as designed. The study was published in the March 2019 edition of Nature Communications.
"When hit with radiation the particle produces destructive oxygen free radicals in normal and low oxygen parts of the tumor. Carbon monoxide gas, which is toxic to tumors, is further created when the oxygen free radicals interact with the compound FeCO," said lead author Wenpei Fan, PhD, of the NIBIB Laboratory of Molecular Imaging and Nanomedicine (LOMIN). "We believe this therapy approach offers new possibilities for enhanced X-ray-activated treatment for future deep-cancer therapy. The next logical step is to optimize the structure and scale up nanoparticle synthesis to allow clinical translation of this type of radiotherapy enhancement."
ROS are chemically reactive chemical species containing oxygen, such asperoxides, superoxide, hydroxyl radical, and singlet oxygen. In a biological context, ROS are formed as a natural byproduct of the normal metabolism of oxygen and have important roles in cell signaling and homeostasis. However, during times of environmental stress, such as ultraviolet (UV) or heat exposure, ROS levels can increase dramatically, resulting in oxidative stress and significant damage to cell structures.
Related Links:
National Institute of Biomedical Imaging and Bioengineering
Zhejiang University
Chinese Academy of Sciences

Latest Nuclear Medicine News
Other channels