Superficial RT System Treats Non-Melanoma Skin Cancer
By Medimaging International staff writers
Posted on 08 May 2019
A comprehensive superficial radiotherapy (RT) system offers clinicians the ability to treat the full range of non-melanoma skin cancer cases with optimum dose control.
The Xstrahl Medical (Camberley, United Kingdom) 150 X-ray system delivers an adaptable energy range of up to 150kV, allowing treatment of superficial lesions that range from keloid scars and dermatological conditions such as psoriasis to benign plaques, and up to basal cell carcinoma. With built-in low energy dosimetry control, filter and applicator recognition, and suitability with oval applicators, treatment is pain-free and with pinpoint accuracy, so that healthy skin is not affected and surgical scarring is avoided. Fast treatment times result in a large reduction in time and impact on the patient's day-to-day life.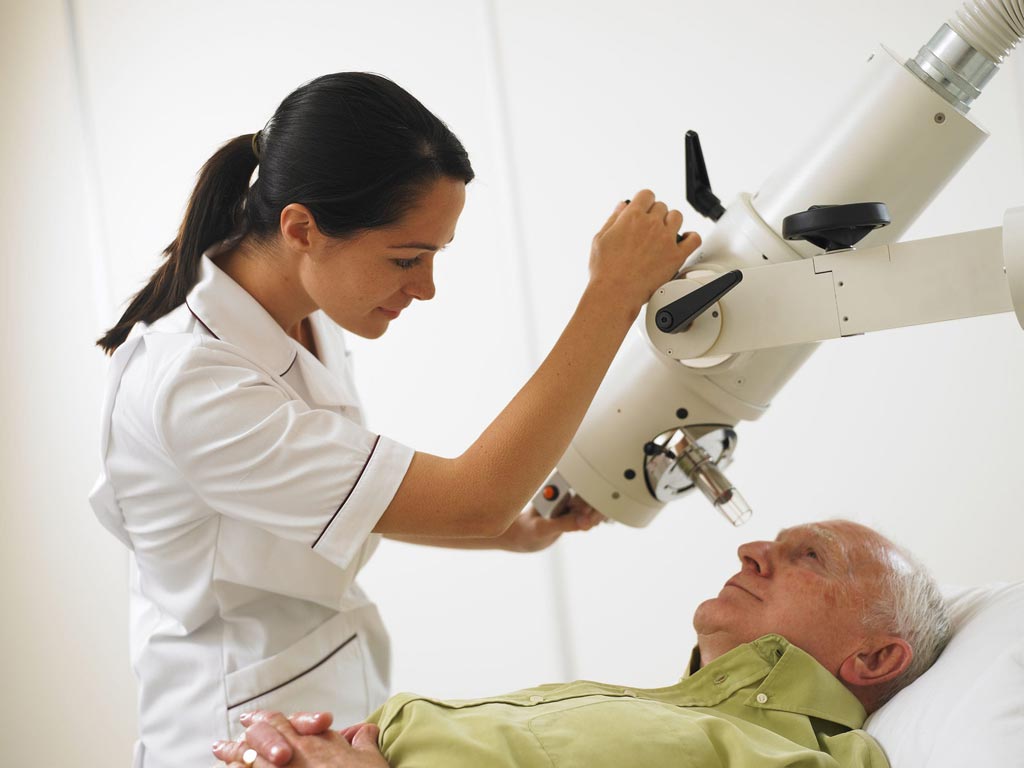 The Xstrahl 150 is supplied with eight open-ended clinical applicators of 15 cm and 25 cm focus to skin distance (FSD). The applicators are interlocked into the head of the treatment machine, ensuring that RT exposure may only be delivered with the correct applicator attached. Made from stainless steel and with clear Perspex viewing ends, radiographers can accurately position the applicators prior to treatment so as to achieve optimal skin apposition Additional focal spot applicators, standardized applicators, oval applicators, and bespoke applicators are available upon request.
The Xstrahl 150 can be floor or ceiling mounted, making it easy to install alongside other equipment and adaptable where space is restricted. The intuitive machine controls have been ergonomically designed to provide the operator with smooth, controlled movements at all times, allowing the RT therapist to easily position the unit, with smooth fine adjustments easy set up for each treatment field, ensuring patient comfort. The unit's low energy and short exposure times also mean that the treatment room requires less shielding compared to a high energy linear accelerator (Linac).
The system is controlled via proprietary Concerto and Fisica software. Concerto, the clinical interface, provides an intuitive workflow for treatments and creates a unique and detailed clinical record for each patient, including treatment images that are linked to each treatment field, providing a clinical record of the delivered exposure. For patients with multiple fields, Concerto provides a simple and easy method to recall and create new treatment fields. Fisica, the interface between the physicist and the system hardware, is a highly customizable user level app that enables configuration of the Xstrahl system.
"We've re-engineered the capabilities of our 150kV offering for skin cancer treatments," said Adrian Treverton, CEO of Xstrahl. "The result is a one-stop-shop for all non-melanoma skin cancer cases, with optimum levels of dose control."
Related Links:
Xstrahl Medical

Latest Nuclear medicine News
Other channels