Powerful MRI Makes Challenging Exams Simpler
By MedImaging International staff writers
Posted on 30 Dec 2021
A new 3T MRI offers better image quality, enhanced workflows, increased productivity, improved patient comfort, and greater sustainability.
The GE Healthcare (GE; Chicago, IL, USA) SIGNA Hero, named in honor of all healthcare workers facing the COVID-19 pandemic, is designed to help accommodate more patients of all shapes and sizes, with a 70 cm bore and detachable table for enhanced patient comfort. The system also leverages artificial intelligence (AI) technologies, such as AIR Recon DL, a deep learning image reconstruction algorithm that works across all anatomies and reduces exam times by 30-50%, to under 15 minutes.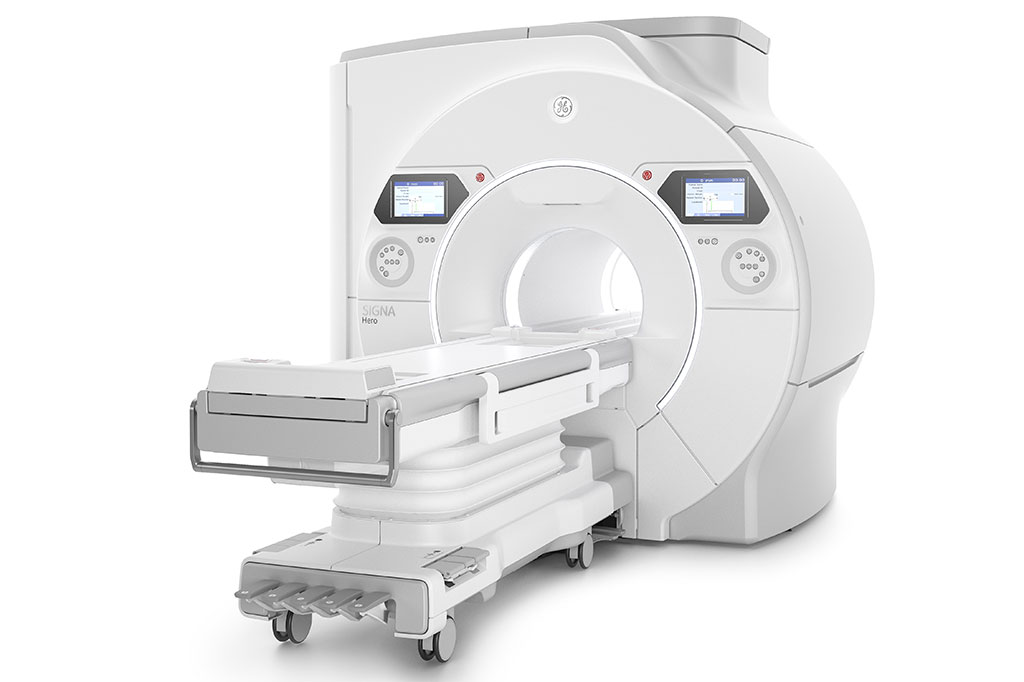 Combined with GE Healthcare's patented AIR Coils, clinicians have total freedom in coil positioning and handling during an MRI scan. Each coil is lightweight and flexible, so as to closely wrap around patients, like a blanket, snugly fitting their form. AIR Touch automates coil selection and landmarking reducing set up time by up to 37%; AIR x provides automated slice prescriptions, helping to reduce previously redundant, manual steps; and an automated workflow tool for brain and knee scanning helps increase consistency and productivity for greater operational efficiency.
"True heroes are built for any challenge, and today's healthcare workers have proven themselves true heroes," said Jie Xue, president and CEO of MRI at GE Healthcare. "While the world's healthcare heroes cared for patients on the frontlines, our GE Healthcare team kept working the background on cutting-edge technologies to help reduce the burden on clinicians and improve outcomes. The result is SIGNA Hero, a system dedicated to all those who always care for our global community."
SIGNA Hero is also an eco-friendly system, designed to be capable of lowering helium usage by up to 67% percent via Intelligent Magnet Technology (IMT). The SIGNA Hero magnet is also designed, produced, and shipped from a facility that is 100% carbon neutral.
Related Links:

GE Healthcare