Majority of Women Prefer Abbreviated Breast MRI Screening
By MedImaging International staff writers
Posted on 24 Nov 2021
A new study reveals that abbreviated Breast MRI (AB-MRI) is well tolerated, with 75% of surveyed patients selecting it as their preferred modality for screening.
The survey, conducted among 200 asymptomatic patients at average to mildly elevated risk of breast cancer at St. Vincent's Private Hospital (Sydney, Australia), included 199 women and one man (mean age 53 years), of whom 86% were classified as BIRADS 1 and 2, and 14% being BIRADS 3-5. All exams were performed on a 3-tesla MRI scanner using dedicated breast coils with patients in the prone position; 7.5 ml of intravenous gadobutrol was administered during the exam. In all, 155 patients were recommended to return to routine screening, and 28 patients (identified as BIRADS ≥ three) were recommended for further investigations.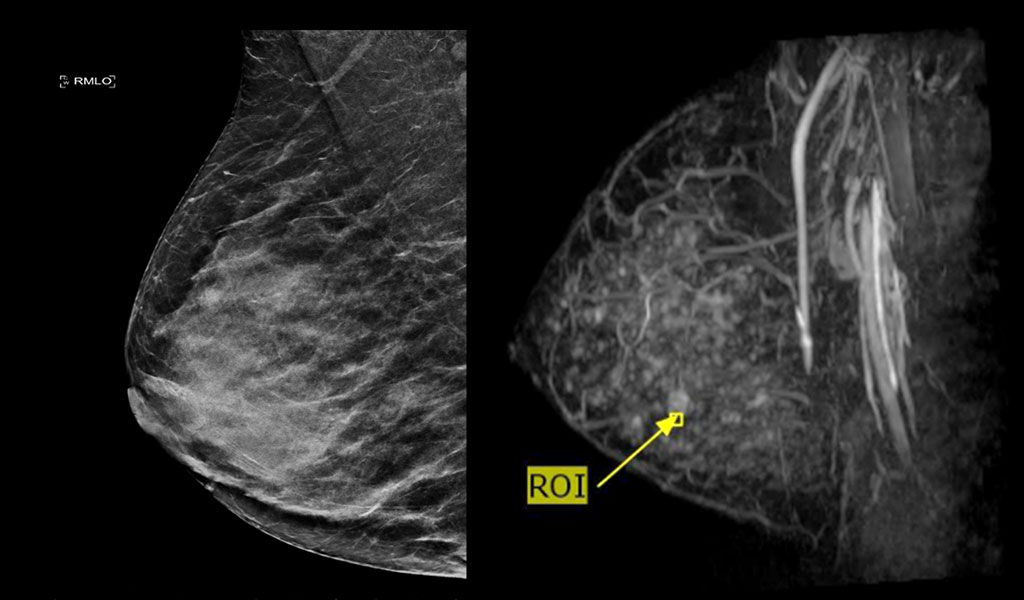 AB-MRI screened identified nine breast cancers in eight patients, for a cancer detection rate of 4.5%, and a positive predictive value (PPV) 44% higher than screening mammography; cancer detection was not limited by breast density. Overall, 63% of patients preferred AB-MRI screening, while 21% preferred mammography; 16% said they were unable to compare the two techniques. IV contrast administration was rated as an excellent/good experience by 68%. The study was presented at the virtual Royal Australian & New Zealand College of Radiology (RANZCR) annual scientific meeting.
"AB-MR was well tolerated by patients, with 75% of surveyed patients selecting it as their preferred modality for screening," concluded senior author Linda Borella, MD, and colleagues. "The results of this study may be used to inform further research to assess the cost-effectiveness of abbreviated breast MRI for wider population-based screening and to support the incorporation of abbreviated breast MRI into Australian breast cancer screening guidelines."
Breast MRI has the highest cancer detection rate of all breast imaging exams across all breast density categories. Traditionally, breast MRI has been reserved for high-risk women due to the cost, length of exam, and availability of interpretation time. AB-MRI is a shortened version of breast MRI that is designed to detect biologically aggressive invasive cancers and high-grade ductal carcinoma in situ (DCIS) at early stages. The sensitivity of AB-MRI is comparable to that of conventional MRI.
Related Links:

St. Vincent's Private Hospital