Siemens and CEA Design World's Most Powerful MRI Scanner for Human Imaging
By MedImaging International staff writers
Posted on 20 Oct 2021
The most powerful MRI scanner in the world designed by engineers and researchers at Siemens Healthineers (Erlangen, Germany) and the French Alternative Energies and Atomic Energy Commission (CEA; Paris, France) has delivered its first images.
A pumpkin was chosen for its multiple textures by CEA engineers and researchers to make the first images with the world's most powerful 11.7 T human whole body MRI of the Iseult project, installed at NeuroSpin at CEA-Paris-Saclay. Siemens has installed the MAGNETOM 11.7 T imaging equipment that has enabled the acquisition of these first images. These first acquisitions validate the entire process that has made it possible, thanks to multiple technological breakthroughs, to transform an "outstanding" magnet into an MRI machine.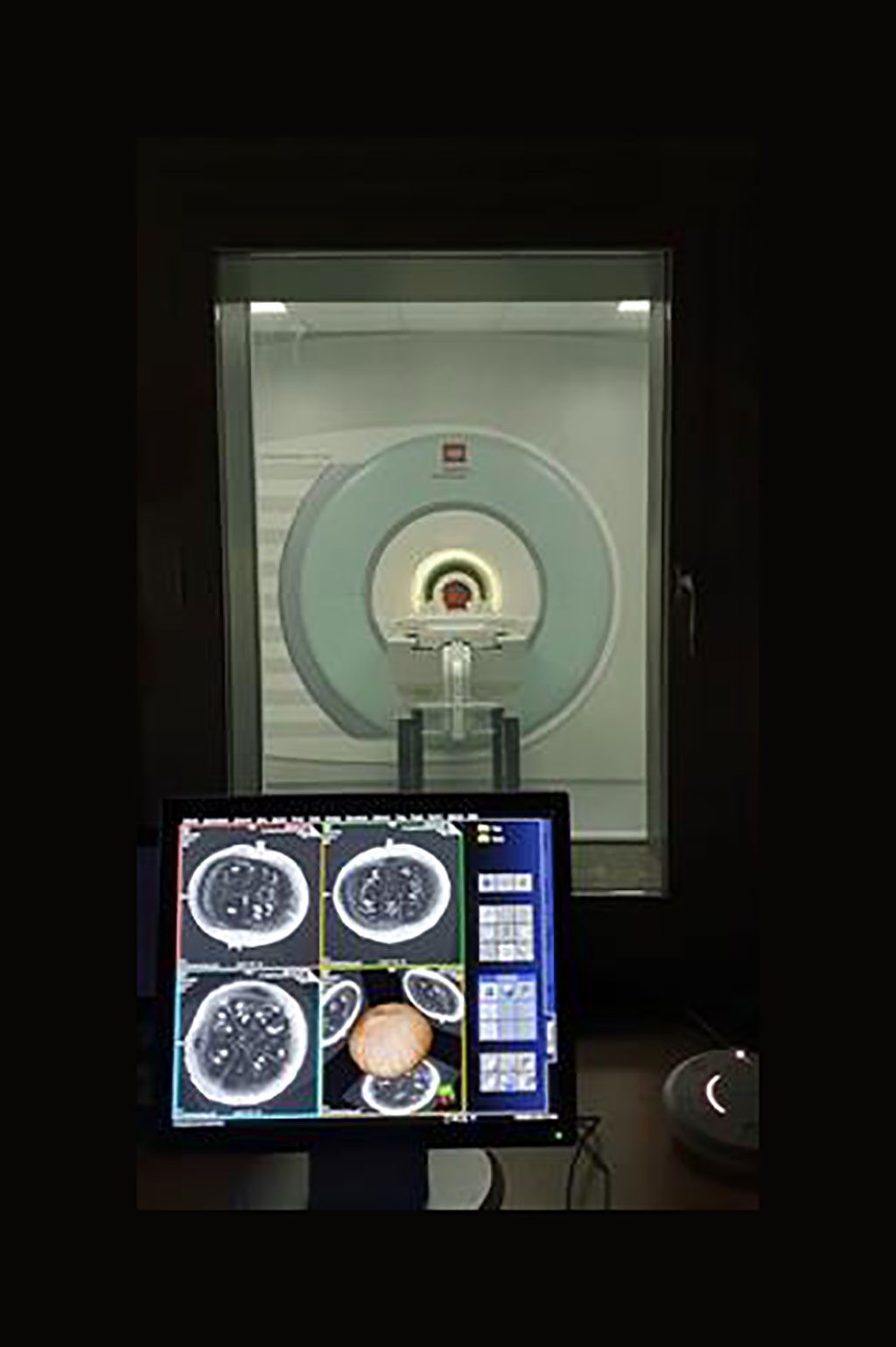 132 tons, 5 m in length, 5 m in external diameter and 90 cm in internal diameter (to allow the passage of a whole human body): these are the extraordinary dimensions of the magnet of the Iseult project, which reaches a nominal magnetic field of 11.7 teslas, much more powerful than that of standard hospital MRIs (typically 1.5 or 3 T). To achieve this field, the magnet is powered by a current of 1,500 amps. The conductor coils are permanently cooled by helium in a superfluid state at 1.8 Kelvin (-271.35°C). The magnetic field of 11.7 T is a world record in the field of MRI for such a volume, and an absolute record with this type of superconductor material.
With a resolution of 400 microns in three dimensions, the images of the cucurbit prefigure the prowess that the scientific and technical teams of the CEA and their partners will be able to achieve in order to probe the human brain, for the benefit of fundamental research, cognitive sciences and in understanding brain pathologies. These images are the culmination of 20 years of research that have enabled the researchers, engineers and scientists to apply innovative technological developments.
"The development of the Iseult project magnet has been an exceptional human, technological and industrial adventure. To see it come to fruition with the achievement of the magnet nominal field strength - 11.7 T - followed by these first high-resolution images, which are so promising, is a real source of pride for all of us," said Anne-Isabelle Etienvre, director of CEA-Irfu.
"Thanks to this extraordinary MRI, our researchers are looking forward to studying the anatomical and structural organization of the brain in greater detail. This work will undoubtedly lead to major clinical applications," added Stanislas Dehaene, director of NeuroSpin, the neuroimaging platform at CEA-Paris-Saclay.
Related Links:
Siemens Healthineers 
CEA