Brain Iron Accumulation Linked to Alzheimer's Cognitive Decline
By MedImaging International staff writers
Posted on 14 Jul 2020
A new magnetic resonance imaging (MRI) study shows iron accumulation in the brain is associated with cognitive deterioration in people with Alzheimer's disease (AD).
Researchers at the Medical University of Graz (Austria) and Ludwig-Maximilians-Universität (LMU; Munich, Germany), conducted a 3T MRI study of brain iron levels using R2* relaxation rate mapping in 100 AD patients (mean age 73 years, 58 women), and 100 matched healthy controls. At 17 month follow up, 56 AD patient underwent neuropsychological testing and brain MRI. All participants had median R2* values calculated in the neocortex and cortical lobes, basal ganglia (BG), hippocampi, and thalami, as a measure of iron deposition.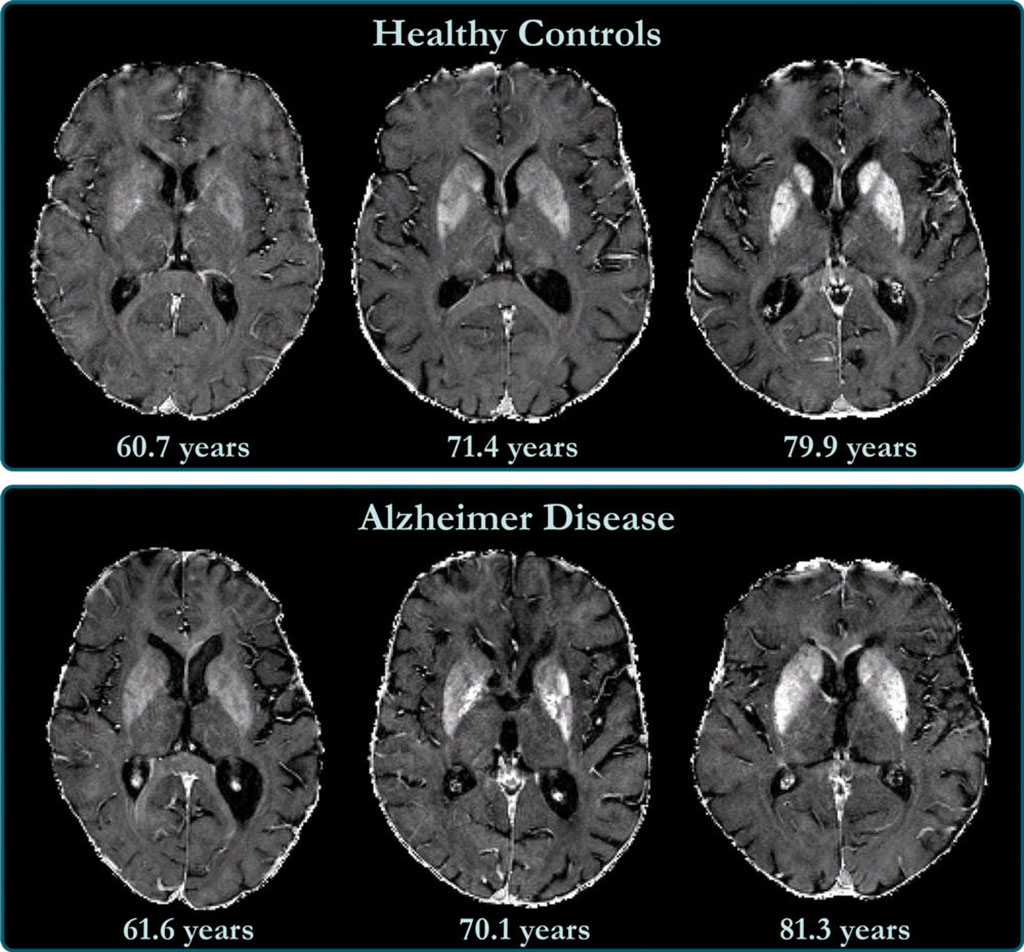 The results showed median R2* levels were higher in the AD group than in the control group in the BG and total neocortex, and regionally in the occipital and temporal lobes. In addition, R2* values in the temporal lobe reflected changes in iron levels over time and were associated with cognitive decline in individuals with AD, as measured by Consortium to Establish a Registry for Alzheimer's Disease (CERAD) total score, independent of longitudinal changes in brain volume. The study was published on June 30, 2020, in
Radiology
.
"These results are all in keeping with the view that high concentrations of iron significantly promote amyloid beta deposition and neurotoxicity in Alzheimer's disease," said senior author professor of neurology Reinhold Schmidt, MD, of the Medical University of Graz. "Our study provides support for the hypothesis of impaired iron homeostasis in AD and indicates that the use of iron chelators in clinical trials might be a promising treatment target."
Magnetite (Fe3O4) particles in the human brain were first reported in 1992 in the post‐mortem brain, drawing interest due to its strong interaction with elements in the brain, due to a combination of redox activity, strong magnetic behavior, particle surface charge, and Fenton‐like chemistry. While magnetite appears to serve a physiological purpose in the normal brain, it has been established that it is strongly associated with degenerative diseases of the brain, especially in AD, where magnetite nanoparticles were found associated with tangles and plaques.
Related Links:

Medical University of Graz
Ludwig-Maximilians-Universität