RSNA 2022 Advance Registration Going Strong, Up 43% over September 2021
By MedImaging International staff writers
Posted on 12 Oct 2022
Advance registration for the Radiological Society of North America's (RSNA, Oak Brook, IL, USA) 108th Scientific Assembly and Annual Meeting (RSNA 2022) to be held in Chicago at McCormick Place, Nov. 27 – Dec. 1 is up 43% over September 2021.
RSNA 2022, the world's largest annual medical imaging forum, will cover breaking news from featured research presentations, and more than 2,000 scientific presentations and posters covering the latest trends in imaging research on important topics like COVID-19, Alzheimer's disease, stroke, breast cancer, heart disease, concussion, artificial intelligence and more. The event will provide opportunities to interview experts in all radiologic subspecialties and related fields, as well as access to approximately 2,000 education exhibits and informatics demonstrations.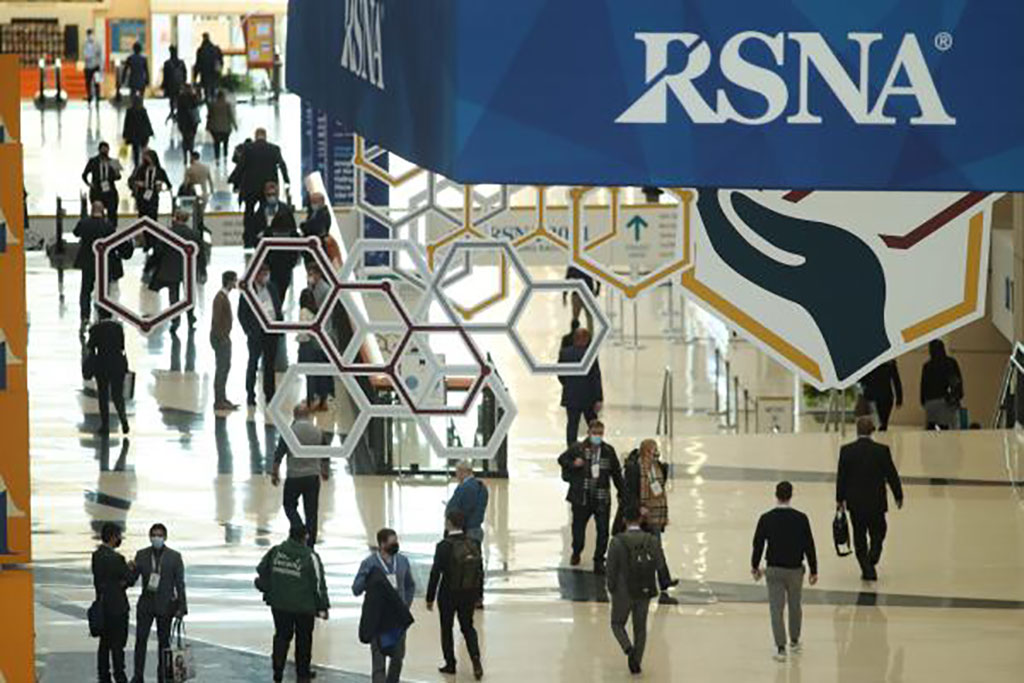 Two new networking events have been scheduled for RSNA 2022. Attendees can join RSNA 2022 exhibitors on Wednesday, Nov. 30 from 2 to 4 p.m. for Last Call at the Exhibit Halls. During this free event, participating exhibitors will be serving appetizers and refreshments at their respective booths. The second networking event, the RSNA After Dark party, will take place Nov. 30 from 9 p.m. to midnight at TAO Chicago, one of the city's most exclusive late-night venues. RSNA After Dark is a ticketed event and the USD 65 ticket price includes entry to the venue, open bar, small bites and music from a world-class DJ.
In addition, the RSNA 3D Printing Special Interest Group (SIG) will host a symposium on Thursday, Dec. 1, from 12 to 5 p.m. at McCormick Place in Chicago. Led by expert faculty, attendees will gain insight into key considerations for 3D printing in practice including imaging optimization and modeling, quality management, surgical planning, material compatibility and 3D printing sustainability. Moreover, the NIH Grantsmanship Workshop, scheduled for Sunday, Nov. 27, Noon to 3:30 p.m. at McCormick Place in Chicago, will introduce participants to the process of preparing a competitive research or training grant application.
The R&E Foundation will host the RSNA 2022 5k Fun Run on Tuesday, Nov. 29, at 6:30 a.m. with the aim of helping the foundation achieve its mission to invest in the future of radiology by developing investigators and supporting lifelong innovative research and education. At RSNA 2022, the Medical Imaging and Data Resource Center (MIDRC) is holding its first COVID-19 classification challenge. The goal of the MIDRC COVIDx challenge is to train an AI/machine learning model in the task of distinguishing between COVID-negative and COVID-positive patients using frontal-view portable chest X-rays. The Challenge has three phases: a training phase, a validation phase and a test phase. Prizes will be awarded, and top-ranking participants will be announced at RSNA 2022.
Related Links:
RSNA 
Other channels