ECR 2023 Now Set to Take Place from 1-5 March in Vienna
By MedImaging International staff writers
Posted on 12 Sep 2022
The European Society of Radiology (ESR, Vienna, Austria) has announced that the European Congress of Radiology (ECR) 2023 will now take place on March 1-5, 2023 in Vienna, based on feedback received from congress participants and stakeholders.
ECR, the annual meeting of the ESR, is a trend-setting, dynamic and service-oriented congress that is well-known as one of the most innovative meetings within the scientific community, embedded in a unique and inspiring ambience. The ECR is one of the largest medical meetings in Europe and the second-largest radiological meeting in the world. ECR attendees span all areas of the radiology arena, including radiology professionals, radiographers, physicists, industry representatives, and press reporters for both the medical and consumer press.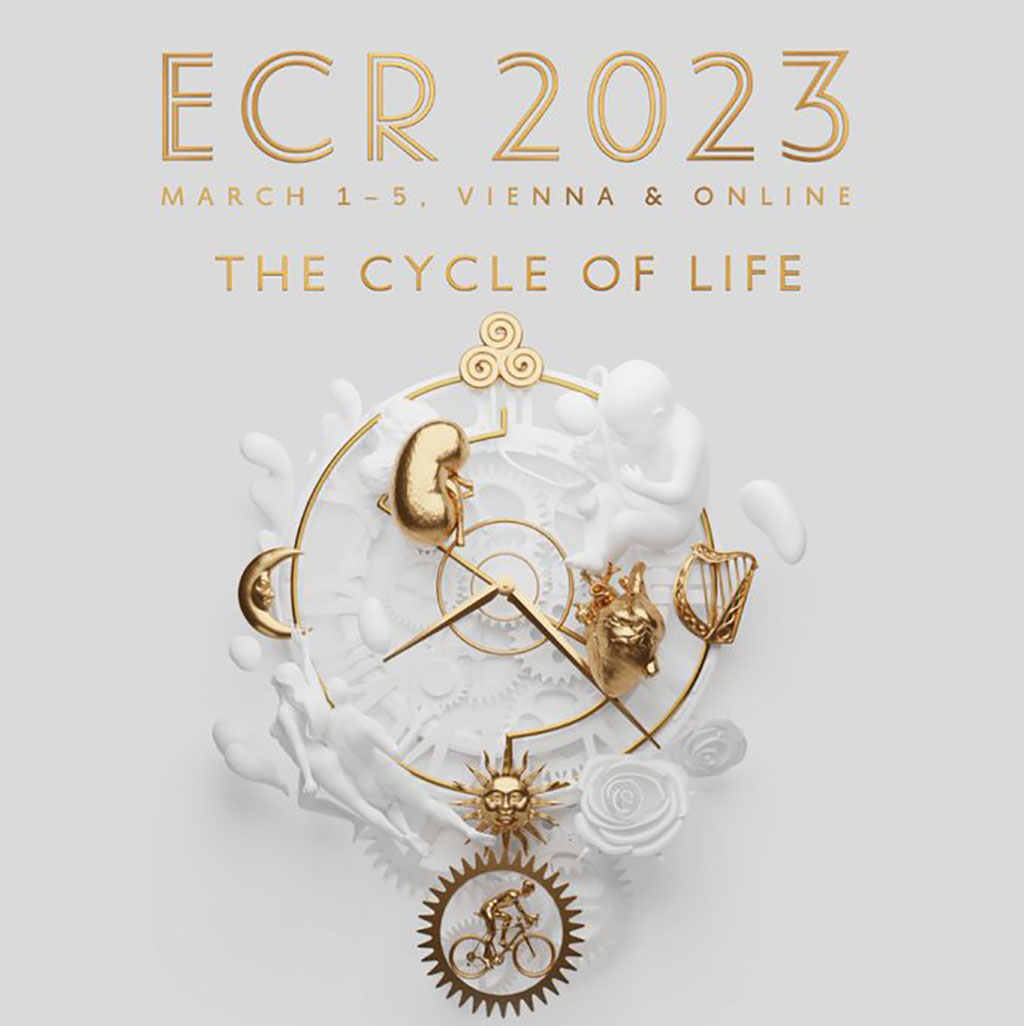 ECR 2022 was held in July this year and marked a return to an onsite meeting experience following the COVID-19 pandemic. The ESR had received overwhelmingly positive remarks from attendees at ECR 2022, although the feedback collected from stakeholders also indicated that many would prefer future ECRs to be again held in March instead of July due to the clash of commitments that arise during a summer meeting. Alongside others, ESR's industry partners had expressed a considerable desire to move the dates of the annual meeting back to March.
The ECR has said that creating a hybrid meeting, accessible both online and onsite will always remain a priority although going forward, it also wants to ensure that the opportunity to enjoy an onsite meeting experience is available to as many attendees as possible. In addition, it is vital for ECR to continue receiving the support of its industry partners. With this in mind, the ESR office has successfully renegotiated the dates of ECR 2023 with its congress venue, the Austria Center Vienna and has confirmed that this year's congress will now take place on March 1-5, 2023. Both abstract submission and congress registration will be opened shortly, and the ECR will provide information on these key events very soon.
Related Links:
European Society of Radiology (ESR)
Other channels