Microsoft Acquires Radiology Vendor Nuance to Deliver New Cloud and AI Capabilities Across Healthcare
By MedImaging International staff writers
Posted on 15 Apr 2021
Microsoft Corporation (Redmond, WA, USA) will acquire Nuance Communications, Inc. (Burlington, MA, USA) in an all-cash transaction valued at USD 19.7 billion to combine their solutions and expertise that will deliver new cloud and AI capabilities across healthcare and other industries.
Microsoft has accelerated its efforts to provide industry-specific cloud offerings to support customers and partners as they respond to disruption and new opportunities. These efforts include the Microsoft Cloud for Healthcare, introduced in 2020, which aims to address the comprehensive needs of the rapidly transforming and growing healthcare industry. The new acquisition represents the latest step in Microsoft's industry-specific cloud strategy as Nuance is a trusted cloud and AI software leader representing decades of accumulated healthcare and enterprise AI experience.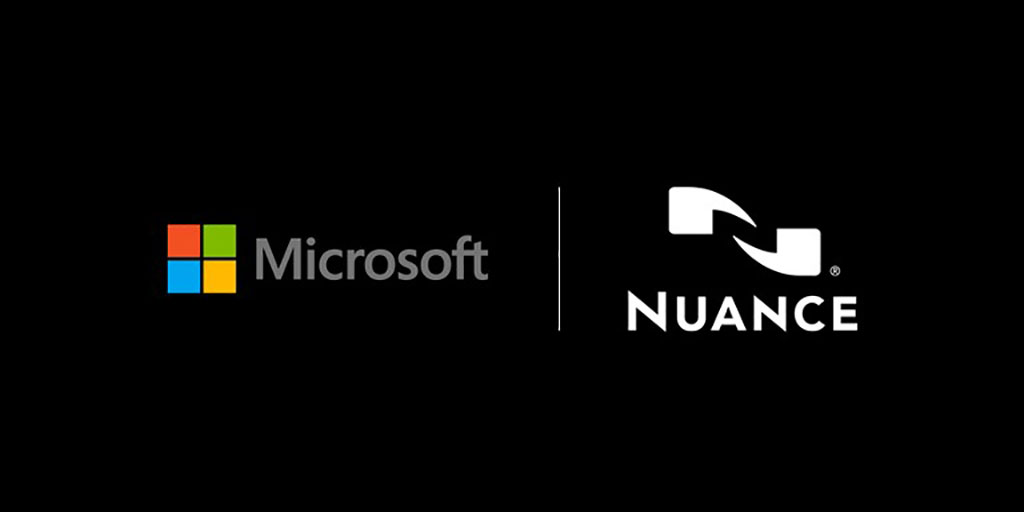 Nuance is a pioneer and a leading provider of conversational AI and cloud-based ambient clinical intelligence for healthcare providers. Nuance's products include the Dragon Ambient eXperience, Dragon Medical One and PowerScribe One for radiology reporting, all leading clinical speech recognition SaaS offerings built on Microsoft Azure. Nuance's solutions work seamlessly with core healthcare systems, including longstanding relationships with Electronic Health Records (EHRs), to alleviate the burden of clinical documentation and empower providers to deliver better patient experiences.
Microsoft's acquisition of Nuance builds upon the existing partnership between the companies that was announced in 2019. By augmenting the Microsoft Cloud for Healthcare with Nuance's solutions, as well as the benefit of Nuance's expertise and relationships with EHR systems providers, Microsoft will be better able to empower healthcare providers through the power of ambient clinical intelligence and other Microsoft cloud services.
"Nuance provides the AI layer at the healthcare point of delivery and is a pioneer in the real-world application of enterprise AI," said Satya Nadella, CEO, Microsoft. "AI is technology's most important priority, and healthcare is its most urgent application. Together, with our partner ecosystem, we will put advanced AI solutions into the hands of professionals everywhere to drive better decision-making and create more meaningful connections, as we accelerate growth of Microsoft Cloud for Healthcare and Nuance."
"Over the past three years, Nuance has streamlined its portfolio to focus on the healthcare and enterprise AI segments, where there has been accelerated demand for advanced conversational AI and ambient solutions," said Mark Benjamin, CEO, Nuance. "To seize this opportunity, we need the right platform to bring focus and global scale to our customers and partners to enable more personal, affordable and effective connections to people and care. The path forward is clearly with Microsoft - who brings intelligent cloud-based services at scale and who shares our passion for the ways technology can make a difference. At the same time, this combination offers a critical opportunity to deliver meaningful and certain value to our shareholders who have driven and supported us on this journey."
Related Links:

Microsoft Corporation
Nuance Communications, Inc.
Other channels