New AI-Based Medical Image Segmentation and Measurement Tool Minimizes Human Errors in Clinical Analysis
By MedImaging International staff writers
Posted on 21 Jan 2021
A new general purpose, AI-based medical image segmentation and measurement tool for detecting objects of interest and their boundaries quickly and automatically could make surgical and diagnostic measurements easier and more accurate for better treatment decisions.
RSIP Vision (Jerusalem, Israel) has launched the AI-based solution that requires minimal work by the user to deliver an accurate 3D visualization and analysis of patient anatomy and is applicable across medical imaging verticals & modalities. The solution runs automatically and is robust and clinically accurate, avoiding human factors such as fatigue and misreads which may result in mistakes in measurement.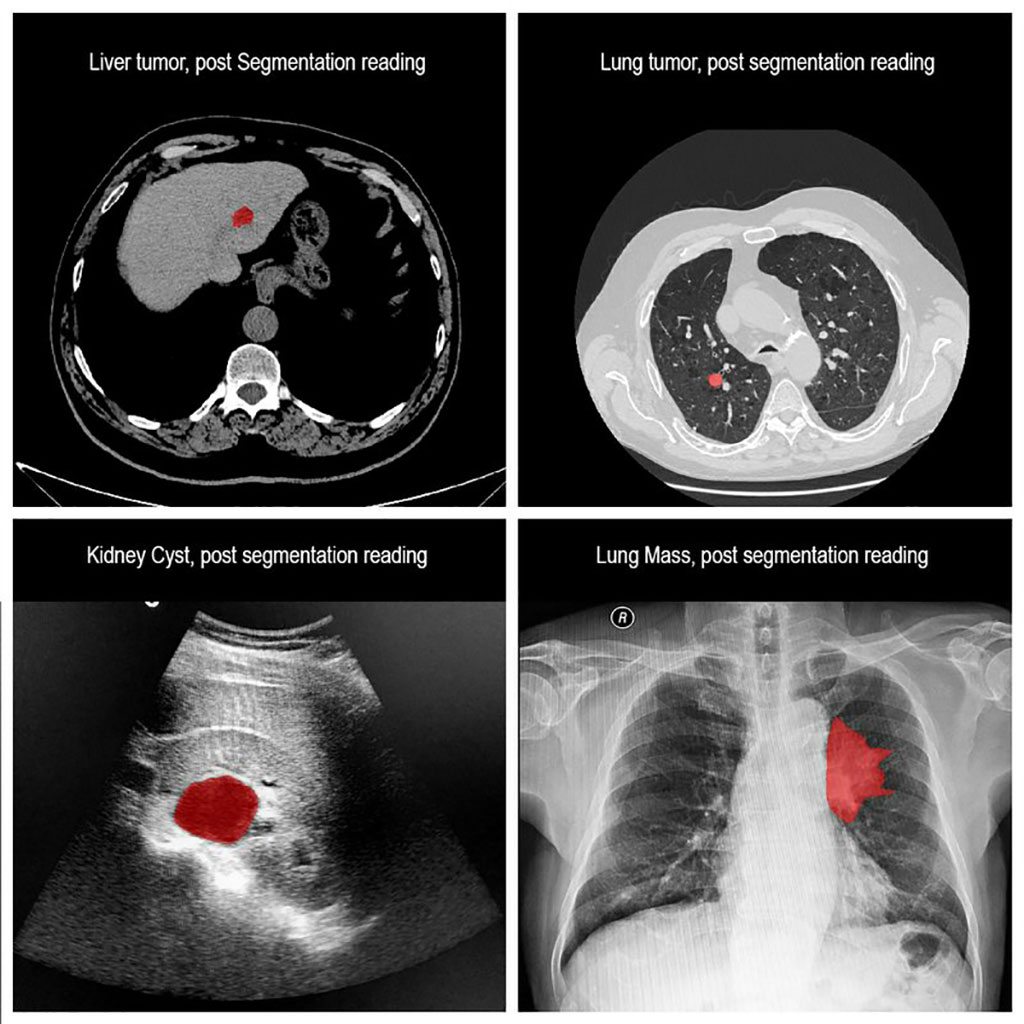 RSIP Vision is offering the AI-based software to medical device manufacturers for use in leading facilities worldwide in order to detect and localize the area of interest and use those complex features in a scan through a series of algorithms. The segmentation creates boundaries around the image for better viewing and performs automatic measurements. Physicians and researchers can receive consistent, repeatable measurements regarding the dimensions and characteristics of a specific area, using AI technology that is available across all modalities, including X-ray, CT scans, MR, surgical robotics, and pathology. For example, the tool can be used for one-click segmentation of lesions in multiple organs such as the lungs and the liver, across patient populations and cohorts. The new AI module can be easily integrated in medical device software for multiple applications, without the need to collect and train machine learning models on extensive domain-specific training data, accelerating time to market for medical device companies looking to stay ahead of the AI adoption curve.
"Distinguishing and measuring organs, lesions, and other areas of interest in biopsy and pre-surgical planning can be tedious work, which is generally assigned to a specific employee or technician, or even a physician," said Ron Soferman, Founder & CEO at RSIP Vision. "Our new segmentation tool makes it easier to pinpoint specific points and boundaries in images, which in turn leads to greater accuracy during surgeries without being dependent on the capability and experience of a specific individual. In 2021, RSIP Vision will continue to drive innovation in image analysis across the medical verticals through custom software, advanced algorithm development and custom technologies which will be found in medical devices in leading facilities worldwide. RSIP Vision ensures customers can leverage the latest advances in AI and computer vision, in order to save time and cost during medical procedures."
Related Links:

RSIP Vision
Other channels