Artificial Intelligence-Based Methods to Cut MRI Read Times Receives USD 250K Grant
By MedImaging International staff writers
Posted on 23 Mar 2020
Research to detect and predict blocked arteries and cardiovascular risk using knee MRI images conducted by Chun Yuan, Ph.D., Professor of Radiology and Bioengineering and Vice Chair for Global Affairs at the University of Washington (Seattle, WA, USA) has been recognized and awarded a grant by the American Heart Association's (AHA) Institute for Precision Cardiovascular Medicine (Dallas, TX, USA).
The research was conducted through the AHA's Precision Medicine Platform, which is powered by Amazon Web Services (AWS). The AHA, as part of its mission to be a relentless force for a world of longer, healthier lives, has collaborated with AWS to fund a competition for scientific research focused on using AI and machine learning algorithms to improve understanding of data related to precision medicine, powered by innovative cloud technology.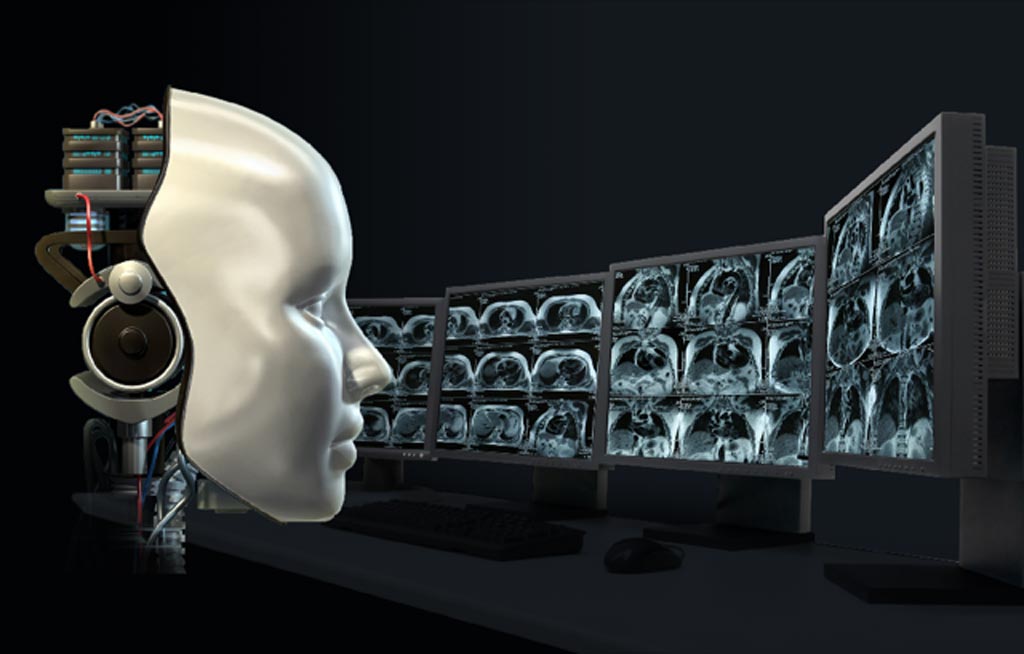 Dr. Yuan and his colleagues used AWS service credits to leverage the power of cloud computing, open data and new tools for AI and machine learning. Using the Precision Medicine Platform's integrated data analytics workspace and research environment, Yuan was able to reduce the time required to read an MRI from four hours (by an expert) down to seven minutes (by a cloud-based data analysis computer program). With advanced deep learning techniques, the computer program is able to identify artery location, delineate vessel wall contours, quantify vascular features, and identify arteries with diseases from MR knee scans without any human interventions. Yuan's work could ultimately help improve the speed with which various cardiovascular conditions are diagnosed, offer new opportunities in personalized medicine and improve quality of life for patients.
Dr. Yuan's data science grant from the AHA Institute for Precision Cardiovascular Medicine provides USD 200,000 over two years as well as an additional USD 50,000 in AWS service credits (provided by AWS) for use on the Institute's Precision Medicine Platform for computational time, use of AWS tools and infrastructure and data storage. As the winner of the award, Dr. Yuan received USD 10,000 in prize money from AWS and the Association's Circulation: Genomic and Precision Medicine Journal.
"The especially exciting thing about this research is that we are able to use our technology to detect diseased blood vessels in knee images that were not acquired with that in mind," Dr. Yuan said "as well as using artificial intelligence to greatly shorten the time it takes to review these images."
"These awards are designed to inspire the brightest minds in computer science," said Jennifer Hall, Ph.D., Chief of the Association's Institute for Precision Cardiovascular Medicine. "By offering researchers like Dr. Yuan secure workspaces and new tools for data analysis, we aim to drive fresh approaches to improve Precision Medicine."
Related Links:

University of Washington
American Heart Association's Institute for Precision Cardiovascular Medicine
Other channels