LANDAUER and RaySafe Exhibit New Products and Services at RSNA 2019
By MedImaging International staff writers
Posted on 25 Nov 2019
LANDAUER (Glenwood, IL, USA) and RaySafe (Billdal, Sweden) showcased several new products and services at the Radiological Society of North America (RSNA) 2019 Annual Meeting held on December 1-5 at McCormick Place in Chicago, USA.
The RSNA Annual Meeting is the world's premier scientific and educational forum in radiology. RSNA 2019, "See Possibilities Together," offered radiologists from around the world a vast array of education courses, plenary lectures and scientific paper and poster presentations featuring the latest trends, hot topics and cutting-edge research. This year, RSNA featured expanded AI, 3D printing, advanced visualization and hands-on opportunities. The specialty's leading experts discussed the scientific innovations that are driving improvements in patient care and taking radiology in exciting new directions.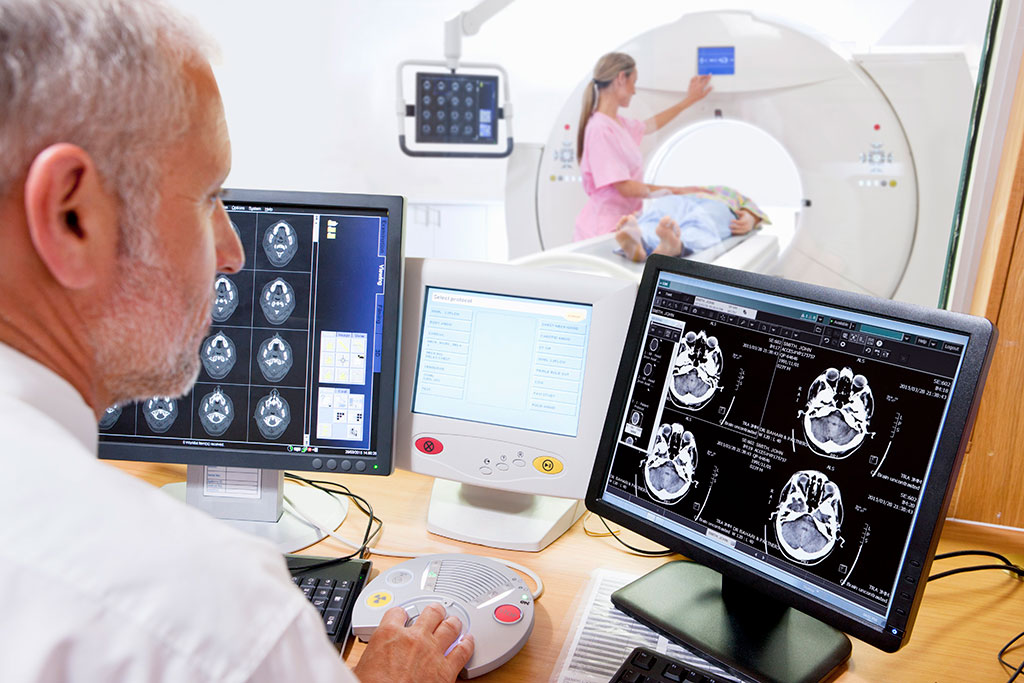 At this year's RSNA, LANDAUER and RaySafe exhibited several radiation safety and compliance solutions. LANDAUER is a global provider of technical and analytical services to determine occupational, patient and environmental radiation exposure and the leading domestic provider of outsourced medical physics services – both imaging and therapy. RaySafe is a global provider of X-ray quality assurance solutions to help protect patients and staff from unnecessary radiation. Its solutions are designed to minimize the need for user interaction, bringing simplicity and usability to the X-ray room.
LANDAUER showcased LANDAUER OPTIMIZE, a new patient dose optimization solution that combines software and personal guidance from expert, dedicated medical physicists. OPTIMIZE is a cloud-based dose management solution with easy adoption by staff — only requiring about one hour a month to maintain. It features automated monitoring with customized analysis, right patient doses and maximum image quality. Developed by LANDAUER medical physicists, OPTIMIZE allows healthcare providers to focus on caring for patients rather than data — and to serve more patients safely, effectively and compliantly.
RaySafe showcased the RaySafe 452 Radiation Survey Meter, a versatile, powerful tool that can be used for multiple situations, reducing the number of devices technicians need to carry, learn, and calibrate. It is the ideal tool to measure radiation in a wide variety of applications, including finding spilled isotopes, measuring scattered radiation from X-ray machines, and linear accelerators. The RaySafe 452 does not require any corrections or manual settings, letting technicians focus on radiation protection rather than set-up.
RaySafe also featured the RaySafe i3 Real-time Dosimeter System which measures and records radiation every second, providing instant feedback to help interventional radiology staff take steps to learn and adapt their behavior to minimize unnecessary radiation exposure. RaySafe i3 visualizes X-ray exposure in real time using easy-to-read bar graphs to indicate the dose rate for each individual user. The measurements are simultaneously stored for post-procedure analysis, to facilitate continued learning as well as to enable comparisons over time or between labs.
Among other solutions showcased by RaySafe at RSNA 2019 was the RaySafe X2 X-ray QA Test Device, a simple-to-operate test tool that lets technicians focus on the results versus set-up. The RaySafe X2 features a large touch-screen display showing all measured parameters. It does not require any special settings to handle different types of X-ray machines and offers sensors for R/F, MAM, CT, Survey and even light applications.
Related Links:

LANDAUER
RaySafe
Other channels